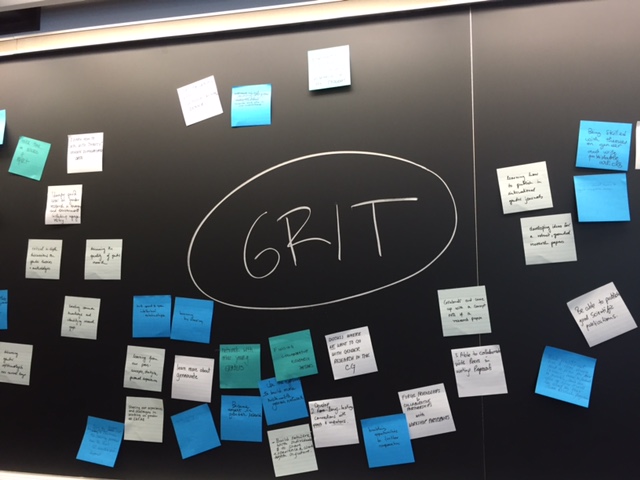 There are still spaces available for this workshop! Please see below for submission details. 
This workshop series brings together gender specialists and post-doctoral scholars who are interested in how to better integrate gender within research activities.  By fostering a cohort of global leaders dedicated to gender issues within the CGIAR system, the workshops will not only create an internal network of support and partnership but also contribute towards the wider goal of enhancing the capacity and quality of gender research across the system as a whole.
The application process

Application packets are to include a CV (no more than 2 pages), cover letter, and letter of support from the relevant CGIAR Research Program Director and Gender Research Coordinator. The cover letter should include reasons for applying, preliminary ideas about applying gender issues to your own research, and what skills or tools you can offer and share with the program.
Applications should be submitted to Deanna Behring via email (dbehring@psu.edu).
Applicants will be notified as soon as possible. In 2017, the workshop will take place from June 4-23.
Selection
Preference will be given to CGIAR social scientists who are postdoctoral fellows in their first or second year of appointment at a CGIAR Center, especially (but not exclusively) those whose fellowship is supported by an award to a CGIAR Research Program from the CGIAR System Organization. We are also interested in teamed-up applications from a CGIAR postdoctoral fellow and their supervising social scientist who are conducting research together and planning to co-author papers.  A review board of key expert faculty will review all applications after the due date. Application review packets will be evaluated based on their level of interest in and commitment to gender research.  Previous experience conducting gender specific research is not required, Prior doctoral-level training in a social science  with a foundation knowledge of  qualitative or quantitative research methods is required as participants can expect to deepen knowledge of methods with which they are already familiar and to learn new methods.  Previous specialization in gender-specific research is not essential but a thoughtful application of how newly acquired tools will be applied to the applicant's current research on gender issues will be critical.
Participation 
Selected participants will have three weeks of intensive courses by expert faculty.  There is no tuition fee for participating in the course.  Lodging and meals at Penn State will be covered for participants. These costs are supported by the CGIAR System Organization's Gender Action Plan grant from the CGIAR Fund Council.
CGIAR Research Program(s) are expected to support their postdoctoral fellow's international travel to attend the workshops series at State College, PA, United States including visa fees, and meeting all visa requirements. Participants should fly into University Park (airport code SCE). Once accepted to attend the workshop series, a participant's CGIAR Research Program Director will be contacted by the System Organization's Senior Gender Advisor to recommend this travel support and confirm that the fellow will be able to attend.