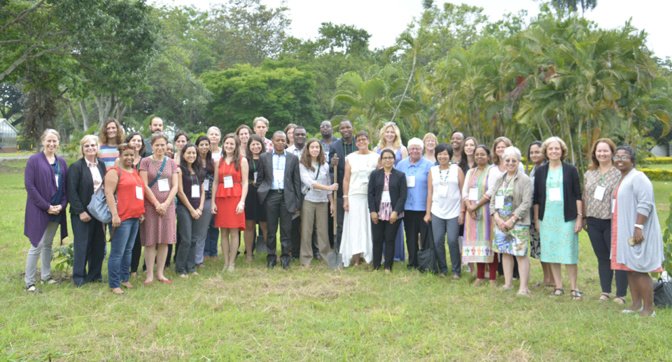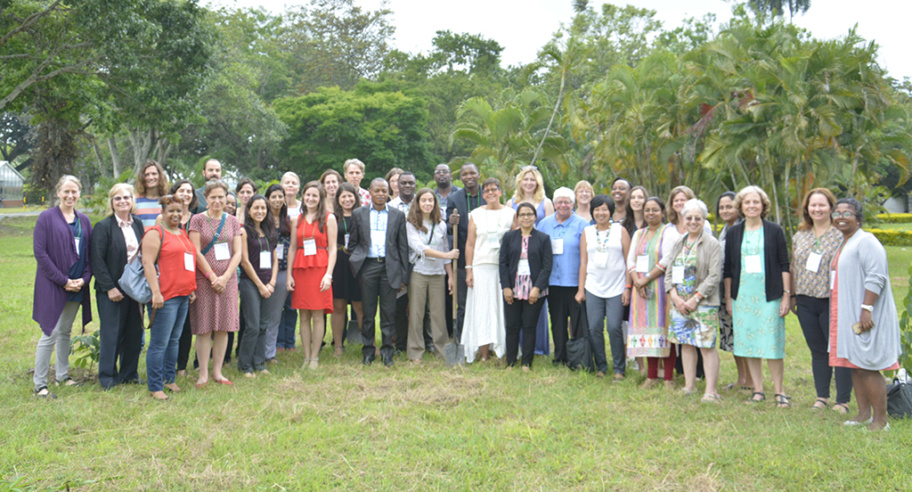 The CGIAR Collaborative Platform for Gender Research will convene its first annual scientific conference December 5-6 2017 at KIT Royal Tropical Institute in Amsterdam, followed by a two-day capacity development workshop (December 7-8). See the draft program for details.
For the Scientific Conference (December 5 and 6), we invite conference participants to present their gender research. We welcome both already published papers of interest to the CGIAR gender community as well as work-in-progress, including but not limited to the following topics:
Gender dynamics in specific aqua/agricultural/natural resource management domains
Gender and animal/plant breeding (including seed systems)
Gender and climate-smart agriculture/climate change
Gender and food and nutrition security
Gender and water/landscapes/irrigation
Methodological papers
Methods for measuring women's empowerment in agriculture/NRM
Related to gender and big data
Gender dynamics in technological and institutional innovation
Gender dimensions of social protection
Conceptual papers related to gender relations in the agricultural/NRM sector  
(e.g. agency, gender norms, ownership, control over and access to resources, gender division of labor etc.)
Gender dimensions of intersectional research
(e.g. gender aspects of research on youth in agriculture)
Interested researchers, please contact Yngve Braaten (y.braaten@kit.nl) with the following information by Monday November 6:
Name of paper/research
What is its current state (e.g. published, submitted to a journal, draft, preliminary findings, other)
What is it about? (short abstract including key gender concepts used, agricultural/NRM domain)
What is the most important/interesting aspect of the research for CGIAR gender colleagues (methodological, conceptual, findings, development impact, other)?
Geographic coverage
What is you preferred format (i.e. poster, powerpoint presentation, other)
Selected presenters will notified by Friday November 10 5PM CET.
Conference participants: While the conference is intended for CGIAR gender researchers, a limited number of places are available for interested stakeholders, including policy makers, non-CGIAR gender researchers, private sector partners and donors.
Please register here to participate in the scientific conference (December 5-6). Note: the capacity development workshop on December 7-8 is for CGIAR scientists only.
Looking forward to your participation and to hearing about your gender research!