The Africa Union Commission (AUC) together with Hallpax (event organizer) are organizing a well-structured dialog with a view of providing effective solutions to the threats of the COVID-19 pandemic on the agriculture industry in Africa. A cross-sectoral dialog will strengthen understanding and reinforce efforts for tackling immediate and long-term challenges facing agriculture and food systems in Africa, and in identifying sustainable development plans.
The Cultivate-Africa Dialog will feature eight main thematic areas: Government & Policy, Social Protection, Domestic Market, Intra-Africa Trade, Supply Chain, Technology & Innovation, Women in Agriculture, and Agribusiness & Finance.
The CGIAR GENDER Platform is leading the Women in Agriculture track.
Key events under this theme include:
Bringing lessons from African countries to scale: How to support young women to drive inclusive and resilient food systems
17 November, 2:30-4:30 pm EAT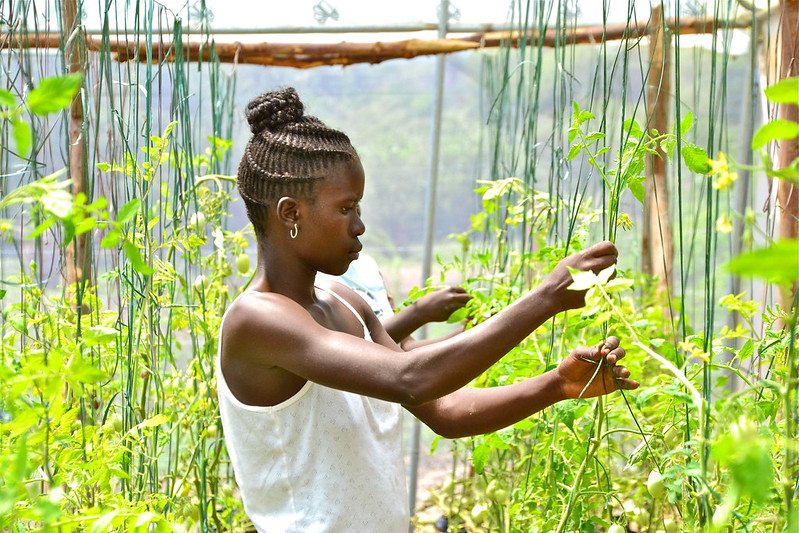 In April 2020, the Ministers for Agriculture of the African Union Member States convened with the support of the African Union Commission (AUC) Department of Rural Economy and Agriculture and the Food and Agriculture Organization of the United Nations (FAO). They resolved, among other actions to redouble efforts and concerted actions, in cooperation with all stakeholders, to ensure food security and nutrition for all citizens during and after the COVID-19 pandemic and to enable meeting Africa's commitment to ending hunger by 2025. They also committed to ensure measures are in place to support the food security and nutrition for all—especially the most vulnerable that include women and children—to minimize the spread of COVID-19 while at the same time minimizing food system disruptions.
African women play a critical role in all aspects of the region's food systems—whether it's growing crops and raising livestock, selling and purchasing food in local markets, or dealing with the nutritional needs of their households. They assume this burden while laboring with key disadvantages due to long-standing gender norms that can limit their access to economic and other resources—both within their households and communities.  What is more, disruptions to rural women's mobility, work and responsibilities, as witnessed during COVID-19, have serious knock-on effects on the food and nutrition security, health and incomes of whole families and communities. To be effective, interventions to avert a food crisis caused by responses to the pandemic will need to address the gender inequalities that place critical constraints on the food production and trade systems that underpin the food security and nutrition of all Africans.  
In this session, we bring young women voices into the discussion, to learn from their experiences and identify ways to support them better as they strive to derive their livelihoods from agriculture. We further explore lessons learnt by experts who provide such support, who will offer recommendations on what can be scaled up based on country-level initiatives.
Objectives
Highlight why supporting and investing in young women is critical for solving hunger in Africa amidst major crises like climate change and COVID-19
Showcase success stories involving young women (and men); lessons learnt and how these can be scaled up or inform broader ongoing initiatives
Build linkages and partnerships to promote resilient, inclusive African agriculture and food systems
Key messages
Young women, just like young men, are central to driving agricultural transformation in Africa's food systems, and thus they should not be sidelined.
We must build the capacity of young people, women and men, and support them—through investments, policies and more—to take advantage of opportunities in food systems for viable incomes, good quality of life and ultimately a world without hunger.
Partnerships with regional economic consortiums, researchers, non-governmental organizations, development partners are crucial to advance a portfolio of promising, practical, useful solutions for gender equality in agriculture.
Speakers
Part 1: Case studies – stories of young women and a man engaging in agriculture
Opening remarks: H.E. Josefa Sacko – Rural Economy and Agriculture of the African Union Commission (TBC)
Wangari Kuria, Founder, Farmer on Fire, Kenya
Toyin Onigbanjo, CEO, August Secrets, Nigeria
Elia Wiston Kinshaga, Owner, Kinshaga Food Products and Companies, Tanzania
Gloria Mutuzo Rwiyereka, CO-founder, IWACU Modern Farm, Rwanda @IwacuF
Keynote presentation: Jemimah Njuki, Director for Africa, International Food Policy Research Institute (IFPRI)
Part 2: Experts' best-bet lessons for supporting young women in agriculture
Yemi Adeyeye, YPARD
Aline Mugisho, Young Africa Works IITA Project
Victor Mugo, Climate-Smart Agriculture Youth Network
Nicoline de Haan, Director, CGIAR GENDER Platform
Concluding remarks: Agnes Kalibata, President AGRA, Special Envoy for 2021 Food Systems Summit
Moderator
Toward a pro-equity nutrition policy agenda for Africa
18 November, 2:30-3:30 pm Nairobi | 6:30-7:30 am Washington, DC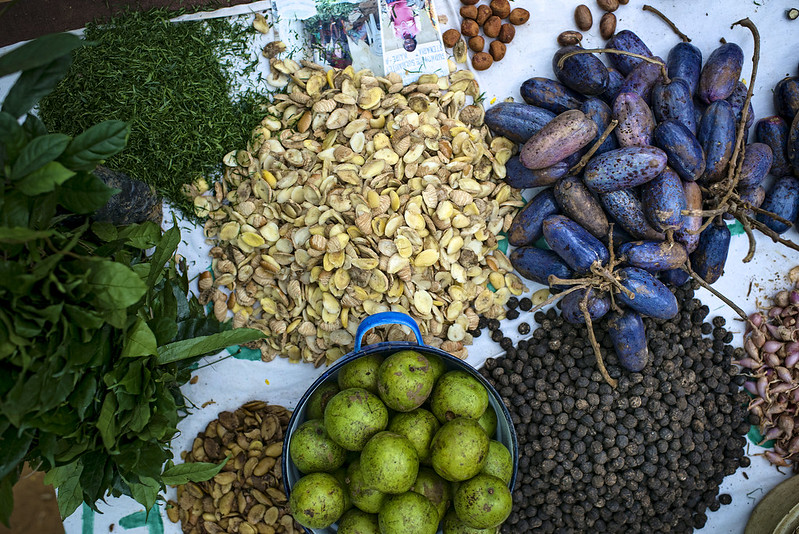 Inspired by the 2020 Global Nutrition Report, this session will explore different aspects of equity, including life cycle issues, gender, and geography, and their impact on food and nutrition security. Moreover, it will consider how shocks such as the current COVID-19 global pandemic reveal new sources of fragility in ways previously unrecognized. The panel will draw on research conducted in East, Southern, and West Africa. Respondents will reflect on what they have heard, anchoring an opportunity for dialogue about how to support a pro-equity nutrition policy agenda for the continent. 
Objectives
Consider different aspects of equity and how they may interact or exacerbate one another;
Discuss impact of these equity considerations on nutrition across the continent;
Explore how COVID-19 has revealed new sources of inequity and particular impacts on nutrition; and
Identify entry points for addressing inequities and making progress toward establishing a pro-equity nutrition policy agenda for the continent.
Speakers 

Namukolo Covic , IFPRI
Filippo Dibari, WFP
Aulo Gelli, IFPRI
Nina de Roo, Wageningen
Bibi Giyose, AUDA-NEPAD
Jemimah Njuki, IFPRI
Moderator
 Vivian Atakos, CGIAR GENDER Platform/ International Potato Center