The CGIAR Collaborative Platform for Gender Research is working with five CGIAR research teams to better understand how gender roles and responsibilities in agriculture are changing. In September 2018, the CGIAR Collaborative Platform for Gender Research put out a call for proposals on the 'Feminization' of Agriculture: Building evidence to debunk myths on current challenges and opportunities.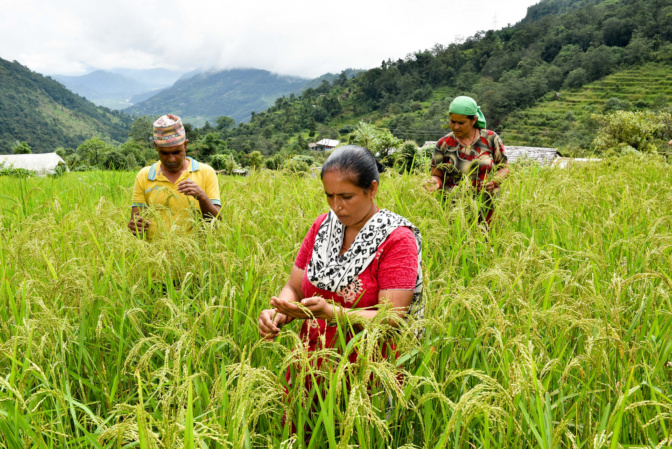 Photo: CIAT:CCAFS
These research projects are being carried out from October 2018 – March 2020. We take a broad understanding of agriculture that includes agroforestry, fish agro-food systems and other natural resource domains. The winning proposals were announced at the Annual Scientific Gender Conference on September 25 – 28 2018 in Addis Ababa, Ethiopia. All projects are a co-investment of the Platform – through the CGIAR Research Program on Policies, Institutions, and Markets (PIM) – along with other CGIAR Research Programs, Centers and/or bilateral projects.
This is the second call for cross-program gender research through the Platform for what will be annual calls on different for research on gender and aqua/agriculture and natural resource management themes (funding dependent).
Learn more about the selected research proposals.
Access the 'Feminization of Agriculture' grantee space (password required).