Forests make up roughly 30 percent of global land area and are home to an estimated 40 percent of the world's extreme, rural poor, offering a direct source of direct source of income, food, and resources, such as fuel and fiber, for about one billion people. Forests also sequester carbon, reducing greenhouse gas (GHG) emissions, a key contributor to climate change. In addition to their role in fighting climate change, forests also reduce other types of environmental degradation, such as run-off, erosion, and river silting while protecting biodiversity and supporting the important cultural needs of forest-based communities. Forest conservation, therefore, is essential in combatting climate change.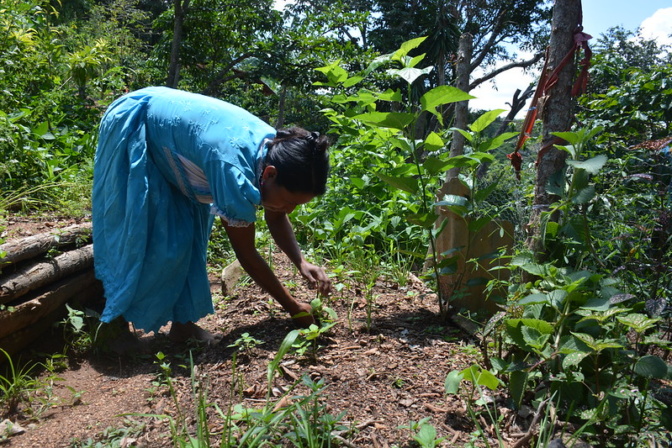 Conservation efforts, however, must consider the needs of marginalized groups if forest management is to be sustainable. Due to their family and community roles, women are often especially reliant on natural resources, like those found in forests. Gender sensitive forest management approaches will ensure both men and women benefit equally from conservation.
For instance, reducing emissions from deforestation and forest degradation (REDD+) practices benefit from women's knowledge and use of forest-based resources. Without specifically capturing this information, important aspects of forest use are ignored and women's needs are left out of management strategies. Similarly, research on Forest Landscape Restoration (FLR), which aims to restore degraded forests, finds that FLR projects are generally more successful when they are gender inclusive and consider gender-based differences in land ownership, income sources, and governance.
Further research on gender and forests will help forests remain healthy and useful for the communities that depend on them while contributing to climate change adaptation.
Potential research areas for gender and forestry include:
Research on climate change vulnerability for forest-based communities should be gender sensitive and take into account intrahousehold and community relationships
Gender-responsive and gender-sensitive considerations in forest landscape restoration (FLR) projects
Gender mainstreaming in forest-related climate change mitigation measures in Nationally Appropriate Mitigation Actions (NAMAs) and Nationally Determined Contributions (NDCs)
Capture sex-disaggregated data on forestry use
Gender and forestry resources: