Register now to participate.
Date: August 12, 2020                                   Time: 14:00-14:45 CEST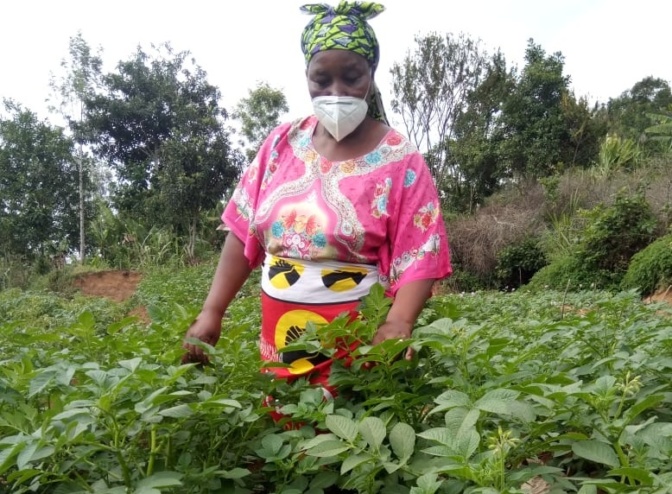 While closing the gender gap in agriculture remains high on the agenda of many organizations, crisis situations such as the COVID-19 pandemic and the climate emergency threaten to reverse the limited progress made in thepast decades. For the agriculture sector, these crises mean disruption of production systems in which women are key players, which in turn affects food availability, incomes and nutrition security. Also, when social protection systems are being undermined in crisis situations, many women are plunged into a state of hopelessness and a cycle of poverty. Whether it's COVID-19 or an increasingly erratic weather, women are often less capable of coping with shocks due to resource or cultural constraints, including having poorer access to information and extension services than men.
This virtual conversation, hosted by the CGIAR GENDER Platform, brings together experts working on gender in agriculture to look at ways to ensure women are better supported during and post-crisis situations, with a COVID-19 and climate change lens. We will seek out case studies on how women have been impacted and discuss how women can be supported to strengthen their resilience, enabling them to play their rightfully central role in building back a better, food-secure world.
Speakers:

Sophia Huyer, Gender and Social Inclusion Research Leader, CGIAR Research Program on Climate Change, Agriculture and Food Security (CCAFS).
Maureen Miruka

, Director for Gender, Youth and Livelihoods at CARE USA.
Resources:
 About the GENDER conversation series
GENDER is hosting a series of virtual conversations engaging researchers involved in gender, social and/or biophysical sciences; donor partners; iNGOs; NARS; and students. The conversations invite experts and practitioners, from within and beyond CGIAR, to share emerging evidence, knowledge and research results; solutions, tools and methodologies; and practical experiences on how to best achieve gender equality in food systems.