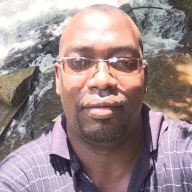 Edward Bikketi
Edward's interests include transformative research for gender and sustainable development, transdisciplinary research in social learning and governance of natural resources, climate change and adaptation in African Agriculture, and Policy Analysis.
A social anthropologist with a rural sociology background, as a Doctoral Fellow with the National Swiss Centers for Competence in Research (NCCR North- South) Edward worked in Kenya with farmer groups in farmer field schools. His work experience also includes more than 10 years with the Kenya Agricultural Research Institute as a social scientist in the socioeconomics and applied statistics programme based at KARI-KABETE.
His publications include a journal article with Gender, Place and Culture titled 'Gendered Division of Labour and Feminisation of Responsibilities in Kenya; Implications for Development Interventions'. The article has been accepted and is currently awaiting publication.
He has a PhD in Social Anthropology and Sustainable Development from the University of Bern, Switzerland, an MA in Rural Sociology and Community Development from the University of Nairobi, and a BA in Sociology and Economics from the Catholic University of Eastern Africa.