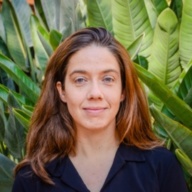 Emily Gallagher
Emily is part of the Equal Opportunities, Gender, Justice and Tenure (EGT) team at the Center for International Forestry Research (CIFOR) – Nairobi Hub. Her anticipated projects will contribute to CGIAR Research Program on Forests, Trees and Agroforestry (FTA) Flagship 5's ongoing research on the social, economic, and gendered effects of agri-business investments in forested landscapes, as well as Policies, Institutions and Markets' (PIM's) continuing work on natural resource property regimes and Water, Land and Ecosystems (WLE) concern with water enclosures as part of large-scale land acquisitions. Emily's geographic areas of interest will comprise the agricultural growth corridors of Eastern Africa, focusing on the differential access and integration of women and men into various types of smallholder-inclusive agricultural investments in Tanzania. She will be jointly supervised by Bimbika Sijapati Basnett, Gender Coordinator/Scientist, CIFOR, and George Schoneveld, Senior Scientist, CIFOR.
Emily holds a PhD in Geography from the Graduate School of Geography, Clark University, USA, and a MS in Horticulture from Cornell University, USA. Her prior research has focused on landscape perceptions and preferences in agriculture-forest mosaics, rural development, and the political ecology of renewable resource management. Her dissertation research examined cocoa and forestry extension as different modes of agri-environmental governance through REDD-plus pilot initiatives, cocoa certification programs, and government extension schemes in the Central Region of Ghana.
Prior to joining CIFOR, Emily served as a Program Assistant to the Women's and Gender Studies Program (WGS) and Administrative Coordinator for the Center for Gender, Race and Area Studies (CGRAS) at Clark University. Through this work, she became interested in the ways in which gender analyses can extend, deepen, and challenge dominant landscape and livelihood narratives. Emily looks forward to learning and networking with fellow CGIAR Gender Postdocs and contributing to CGIAR's strategic gender research.