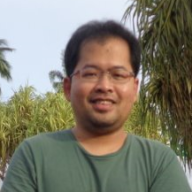 Harold Glenn Valera
Harold is a Gender Postdoctoral Fellow at the International Rice Research Institute (IRRI) in Los Baños, Laguna, Philippines. Harold's project is titled "The impact of micronutrient training on zinc-rice demand among mothers: a randomized control trial study in Bangladesh". His work is undertaken with financial support from CGIAR gender network and RICE CRP.
He is a quantitative researcher focusing on understanding the relationship between women's empowerment and willingness to pay for zinc rice, whether this link differs for women who jointly make decisions on use of income with husbands compared to women who do not, and how gendered roles influence the adoption of zinc rice. He is also presently involved in another project entitled "Stress tolerant rice varieties in Odisha: understanding short term gendered adoption and outcomes".
He has a BSc in Economics, MSc in Agricultural Economics, and PhD in Economics.