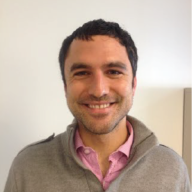 Giordano Palloni
During his short time as a postdoctoral fellow, Giordano writes that he has been fortunate to take part in several gender-relevant research projects across three diverse regions of the world. In the case of each project, gender plays a distinct role, reflecting—in part—the cultural differences between South Asia, Southeast Asia, and sub-Saharan Africa.
Work building on his dissertation in Southeast and South Asia, explores how parents adjust fertility and investment in children in response to observing the gender of their most recent child (in Southeast Asia) or changes in government programs intended to provide future old-age support (in South Asia). Both projects will identify how the child's gender mediates behavioral responses by parents, and ultimately leads to systematic differences in the health and nutritional status of children.
In other projects in South Asia and Sub-Saharan Africa, Giordano is part of teams designing the program evaluations that provide nutrition focused information to pregnant women and parents of young children. In contrast with the above research, these projects don't focus on the importance of the child's gender. Instead, they recognize that many household choices, including how much, and what types of nutrition to provide for children, are made by parents with different levels of knowledge and potentially disparate ideas about how best to divide resources across household members.
These evaluations will help understand whether including both mothers and fathers in the nutrition-learning process can improve health and nutrition outcomes.
When asked about his overall experience with the postdoctoral fellowship thus far, Giordano says, "All of my ongoing projects have been helped immensely by interactions with other researchers on the gender team here at IFPRI.
Giordano began his fellowship in August 2015.