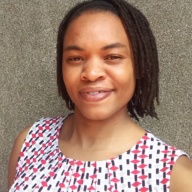 Pricilla Marimo
Pricilla Marimo is a CGIAR gender postdoctoral fellow based at the Bioversity International office in Kampala, Uganda. She will conduct research on how to integrate gender-oriented research, especially gendered trait preferences, into the banana-breeding process using a participatory varietal selection methodology. Field activities will be conducted with local partners in five project areas in Uganda and Tanzania.
Prior to joining Bioversity, Pricilla worked as a Research Manager at the Center for the Study of Development Economics at Northwestern University, USA. She was also a Research Fellow at The African Centre for Gender – United Nations Economic Commission for Africa (UNECA) and is a recipient of the American Association of University Women (AAUW) International fellowship."
Pricilla holds a PhD in Economics from the University of Exeter (UK), an MS in Agricultural and Applied Economics from Virginia Tech (USA) and a BS in Agricultural Economics from the University of Zimbabwe.