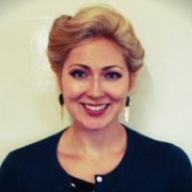 Katie Tavenner
Katie Tavenner is based at the International Livestock Research Institute (ILRI)'s Nairobi office, and works with the Livelihoods, Gender, and Impacts (LGI) and Livestock Systems and Environment (LSE) programs.
She is currently working under the supervision of Todd Crane and Alessanda Galie to identify emerging gender issues in the East African dairy value chain, with a focus on Kenya. Her following project will explore how climate change mitigation strategies can be used to foster social equity and gender empowerment in rural Tanzania.
Prior to joining ILRI, Tavenner was a U.S. Borlaug Fellow in Global Food Security and a visiting research scholar at Bioversity International in Rome. Her PhD project explored the gender dimensions of agrarian change, biodiversity conservation, and resource co-management in a South African protected area community. She holds an MSc in Gender and International Relations from the University of Bristol, UK and is finishing her doctorate in Rural Sociology and Women's Studies at the Pennsylvania State University, USA.
Upon completion of the postdoctoral fellowship, Katie plans to secure a scientist position where she can continue researching gender issues in international agricultural and rural development. She began her fellowship with the International Livestock Research Institute (ILRI) in October 2015.