Ensuring that agricultural innovation benefits poor women and men requires investments at different levels. Spurring a greater body of gender research expertise among young scientists to better integrate gender within research activities is a vital part of this process.
There have been two rounds of post-doctoral fellowships, the first round of two-year CGIAR gender post-doctoral fellowships was awarded in early 2015 and the second round in 2016. The program was designed to enable greater collaboration among CRPs by allowing two or more CRPs to qualify for a fellow whose work would then contribute to cross-program synergies. In addition to complementing and developing their expertise, these young researchers also benefit from mentoring by senior gender experts both within and outside CGIAR.
The fellowships were designed so that recipients could contribute to strengthening gender components within CRPs. To continue and retain the skills developed, the hope is that recipients of the fellowships continue as researchers within CGIAR or with partners, given available funding and performance.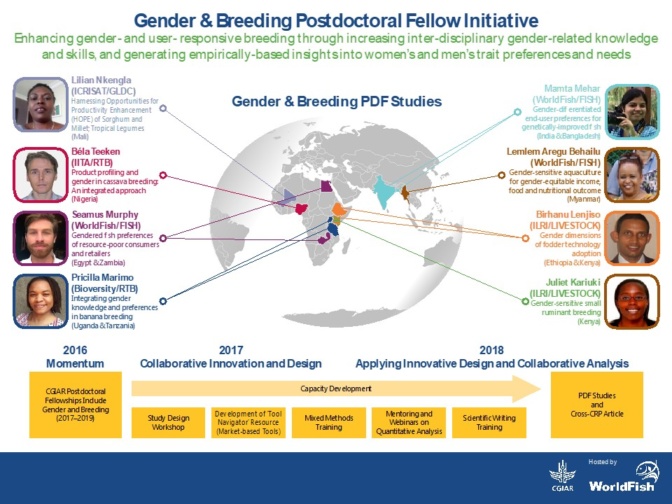 Learn more about our current fellows:
Below are the details of the recipients of CGIAR Gender post-doctoral fellowships (2015 / 2016).