GENDER insights
A gender-smart approach to agriculture for food security during crises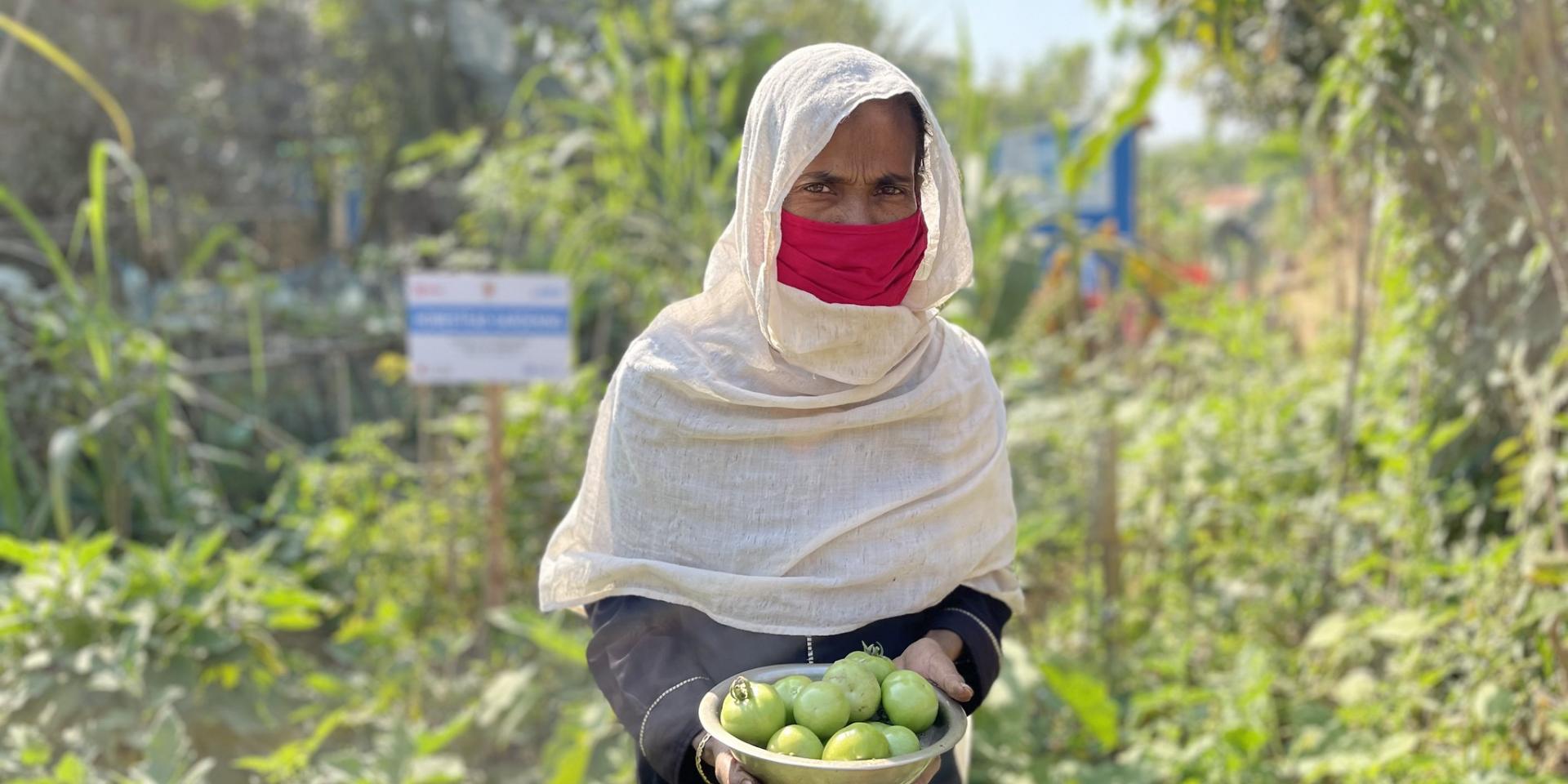 Women suffer disproportionately from food insecurity exacerbated by climate change and the global food crisis.
"A gender-responsive approach to climate-smart agriculture (CSA) is essential to address the gender gaps for climate resilience in agriculture and requires that the needs and priorities of men, women and youth are recognized and addressed," stated Sophia Huyer, Gender and Social Inclusion Leader, Accelerating the Impact of CGIAR Climate Research for Africa (AICCRA), when speaking at a recent webinar hosted by The World Bank.
In fact, any approach to agriculture and food systems must ensure that interventions are gender responsive and can contribute to equality and empowerment. In other words, interventions must be "gender smart"—while supporting women and men's climate resilience, agreed the experts contributing to the Gender-Smart Agriculture for Food Security webinar. The event discussed the need to invest in women in the design of climate-smart agriculture tools in the context of both the food and climate crisis, and was part of The World Bank Group's yearlong Gender Equality and Development +10: Accelerate Equality campaign.
Gender gaps persist in agriculture and food systems
The majority of people in developing countries live in rural areas, and most depend on agriculture for their livelihoods. Women comprise a significant percentage of the agricultural labor force, yet they still face many gaps and constrains, according to Hana Brixi, the Global Director for Gender at The World Bank.
"Women, compared to men, have less access to productive resources and opportunities, which is reducing their agricultural productivity," said Brixi, emphasizing that gender equality matters for nutrition and food security in the context of climate change. 
Some of the gender gaps highlighted during the event include gaps in decision-making, access to technology, information and communication as well as gaps in employment and financial resources, which have held women back.
"Integrate gender in CSA. Make sure women have access to land and technology, and reduce the gaps for a win-win situation," added Julian Lampietti, Global Agriculture Practice Manager at The World Bank.
Lampietti further mentioned four areas that must be protected for nutrition and food security: social protection systems, productivity, market and trade, and consistency with a long-term resilience agenda.
Likewise, Patricia van de Velde, Gender Focal Point, Food and Agriculture, at The World Bank, reiterated the need for a gender lens on climate-smart agriculture. She said that agriculture and food systems are not just the basis for food and jobs, but they are also vehicles for empowerment, long-term human capital gains, resilience, agency and decision-making:
"There is need for a global recognition of the gender gaps and differences and a move toward transformative interventions in CSA." 
Women more vulnerable, but critical to recovery from crises?
Women are more vulnerable to the effects of climate change than men. 
"Globally, the prevalence of food insecurity and effects of climate change are higher among women than men," stated Huyer.
Women, especially in rural areas in developing countries, are more vulnerable since their work is heavily dependent on natural resources, which are affected by the climate. For example, Huyer explained, in some parts of Malawi, there are direct and indirect climate impacts, such as drought, increased temperatures, late rains, floods and low rainfall levels. Direct impacts are mainly caused by disasters that cause physical harm or stress, while indirect impacts are felt through activities and livelihoods. Increased temperatures cause heat stress, health problems such as Malaria, and increased demand for water at the homestead. This puts increased stress on human labor in farming and other income-generating activities. 
Women become more vulnerable to food insecurity since they are the most affected by the climate change effects, considering that they carry out most of the farming, natural resource management and household activities. What's more, the current global food crisis, coming on the heels of the COVID-19 pandemic, can also be interpreted as an indication of an increasingly unstable system, underscoring the urgency to include women as key change agents for a more sustainable, productive and stable food system.
Huyer added that AICCRA, based on CGIAR's previous Research Program on Climate Change, Agriculture and Food Security (CCAFS) and together with partners, is putting together a collection of gender-responsive CSA practices, technologies and crops to boost women and men's resilience and empowerment through access to climate change information and climate-smart agricultural technologies.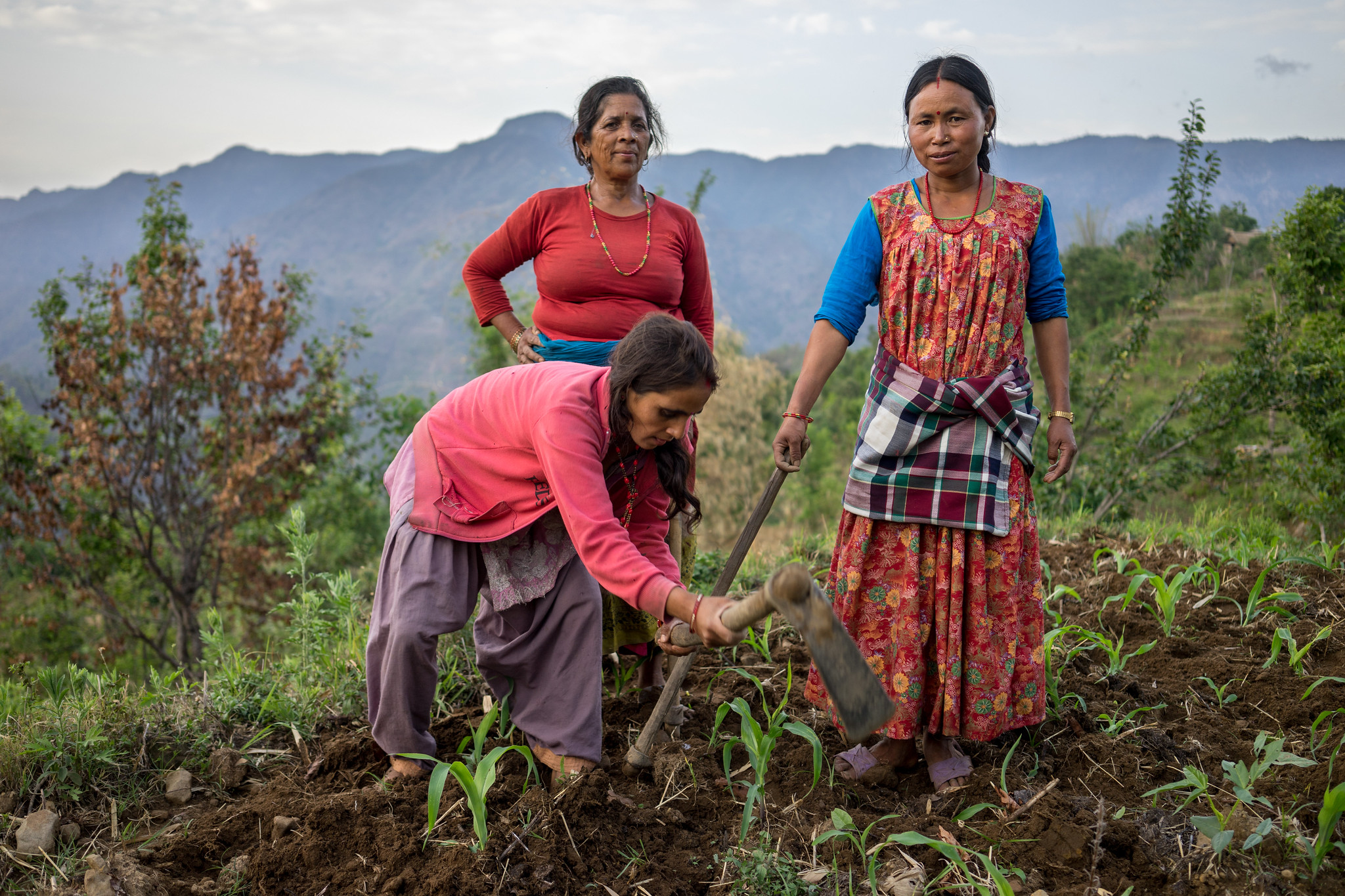 The need for a new agenda on agriculture, climate change and gender 
Nicoline de Haan, Director of the CGIAR GENDER Impact Platform, painted a picture of what the Platform does to enhance gender-smart agriculture for nutrition and food security as well as the cooperation and support needed.
De Haan pointed out three areas essential to enhance gender-smart agriculture: Accepting and acknowledging that gender is emotive and therefore there is a need for evidence and data, that we need to fill evidence gaps and that getting the right methodologies will help improve the understanding of gender in food systems.
"Gender is emotive because we all have opinions and personal bias because everybody experiences gender slightly differently, which makes it difficult to work with," de Haan stated.
The CGIAR GENDER Impact Platform conducts independent, strategic research across CGIAR to widen and deepen CGIAR's impacts on gender equality, opportunities for youth and social inclusion.
"What GENDER is doing is to bring all data and evidence together to have a one-stop base to understand what is out there, but also to develop new agenda. We still do need much more research," de Haan clarified.
Particularly, she pointed to a need for more information to find out where evidence gaps are – and then fill them:
"We looked at 144 articles on climate change and agriculture. Only 12 mentioned any type of gender-disaggregated impact," revealing a significant gap. De Haan continued: "Combining agriculture, climate change and gender is very important because we want women to be part of the solution. We need everybody at the table for that solution. How do we do that better? How do we make sure that women benefit from what we are giving them?"
Ways forward in times of crises
"Women are powerful agents of change. This calls for CSA projects to be designed in a more effective way, both to achieve goals related to gender-responsive development and to realize climate mitigation and adaptation," said Ioannis Vasileiou, Climate Focal Point, Global Unit, Food and Agriculture, at The World Bank. "Be aware of climate-smart options. Choose appropriate options that are gender responsive for the specific context where the project takes place," he advised.
De Haan underscored the role of rigorous research:
"Find out where evidence gaps are and fill them. How do we make women voices and part of the solution?" she asked. "To move forward, beyond emotive, we need more resources, research, good data and an evidence base to change policies," she added. 
Her sentiments were echoed by Lampietti:
"Women's empowerment, gender-differentiated data and gender-sensitive policy can really improve the outcomes of the food system and make it more resilient." Transforming the food system is key not only to move toward food security and climate resilience, but to achieve all of the Sustainable Development Goals, he later reflected.
Finally, Brixi called for cooperation among stakeholders for a successful CSA:
"Let's work together. Let's explore how to make climate-smart agriculture gender smart and how to leverage women's empowerment toward climate action."