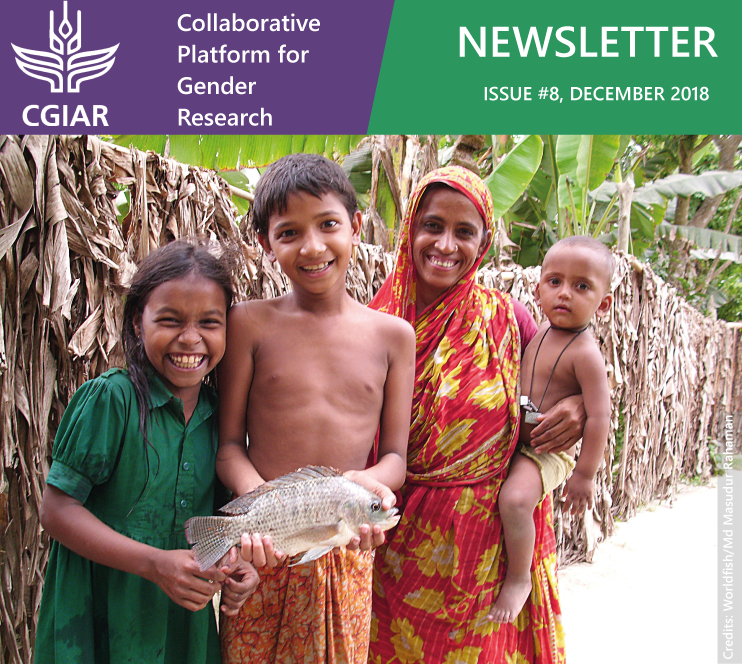 This is the eighth and final issue of the CGIAR Collaborative Platform for Gender Research's quarterly newsletter for 2018!
This issue features a myriad of insights and news from the Platform Coordinator, a selection of the recent peer-reviewed gender publications, a peek into upcoming 2019 webinars and links to all 2018 webinars, an overview of the very diverse 'CGIAR gender research in action', and it showcases 2019 events including the next Annual Scientific Conference!
Last, but certainly not least, The Pulse features Sophia Huyer, Gender Research Coordinator for the CGIAR Research Program on Climate Change, Agriculture and Food Security (CCAFS).