One of the final outputs of the CGIAR Collaborative Platform for Gender Research, a book, introduces critical ideas for the next generation of CGIAR gender research: 'How can agricultural research contribute to gender equality in its own right?'. This series introduces each of the forthcoming book chapters.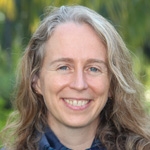 In this post, we zoom in on the chapter 'beyond Gender and Development (GAD) – how gender transformative approaches in agriculture and natural resource management can advance equality with co-author, Cynthia McDougall from the CGIAR Research Program on Fish and the WorldFish Center.
This chapter about gender-transformative approaches is an agenda-setting collaboration that squarely speaks to the overarching question of the book: how can agriculture and natural resource management contribute to achieving gender equality? In this sense, the chapter is not addressing gender in relation to specific technologies or governance issues. Rather, it is a critical reflection on historically common approaches to gender vis-à-vis agriculture and natural resources. It is also a signaling of the next generation pathways to achieve more profound and lasting gender outcomes: gender transformative approaches.
That is one of the things that is exciting about this chapter – it is more than a practical response to the need to make innovations gender-responsive, for which the CGIAR tends to be known. It builds on conceptual development and pioneering research in gender transformative approaches to represent an intellectual and policy-level contribution, contributing to the broader development sector and increasing momentum towards the Sustainable Development Goals (SDGs). The chapter embodies a broad collaboration, with the co-author team comprising researchers from seven CGIAR centers as well as CGIAR Gender Platform staff. As well as a bespoke literature review and case study analysis (from the CGIAR and beyond), the chapter draws directly on the CGIAR GENNOVATE Initiative (encompassing 137 rural communities in 26 countries, 7500 rural study participants). It also links to the review undertaken by the CGIAR Collaborative Platform for Gender Research on behalf of the Rome-Based Agencies. Seven CGIAR centers have directly contributed to this chapter (in addition to those who contributed to either of the two aforementioned initiatives).
There are strong arguments – from a theory and social change perspective – for agriculture and natural resource management to build on emerging lessons and shift towards the inclusion of gender transformative approaches. While the evidence of positive outcomes from gender transformative approaches is growing, there are significant needs for more investments and data. Specifically, there is a need for more robust empirical evidence to assess differences between outcomes of gender transformative versus more common accommodative approaches. Further, findings to date do not tend to engage very clearly with intersectionality – in other words, there is a need to better unpack engagement and outcomes for different groups of women and men. Moreover, the bulk of transformative innovations to date have been at individual or household levels, yet achieving the SDGs will require addressing barriers at higher and multiple scales. Mechanisms, from facilitated household strategies through policy or digital strategies will have to push in the same direction in order to achieve systemic and lasting change. Filing these data and evidence gaps will require thoughtful investment in action research across scales and with multiple actors, including public, civil and private sector.