One of the final outputs of the CGIAR Collaborative Platform for Gender Research, a book, introduces critical ideas for the next generation of CGIAR gender research: 'How can agricultural research contribute to gender equality in its own right?'. This series introduces each of the forthcoming book chapters.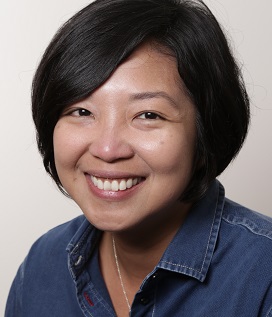 In this post, we zoom in on the chapter 'Leveraging nutrition-sensitive agricultural programs for women's empowerment and gender equality' with co-author Hazel Malapit, Gender Research Coordinator for the CGIAR Research Program on Agriculture for Nutrition and Health (A4NH).
Globally, malnutrition remains unacceptably high, and agriculture must step up to accelerate progress in nutrition. Agriculture plays a critical role in the production, availability, and consumption of food, and in rural livelihoods and incomes. Investments in nutrition-sensitive agricultural programs are undeniably needed.
Can these investments, geared primarily for enhancing the nutrition impacts of agriculture, also contribute to women's empowerment and gender equality? We see two ways this can occur:
If these programs improve nutrition of women and girls, then they directly improve wellbeing and help narrow existing gender gaps, which could unlock the empowerment process.
If these programs recognize that gender dynamics and women's empowerment play an important role in achieving nutrition impacts, they may adopt strategies and actions that shift norms and directly empower women.
We studied four types of nutrition-sensitive agricultural programs that used different approaches in addressing gender, and learned several things. First, nutrition-sensitive agricultural programs DO have the potential to contribute to women's empowerment and gender equality BUT it does not happen automatically. Gender matters in all the many pathways linking agriculture and nutrition, but program design and implementation does not always consider it. Second, even when program designs account for gender dynamics, they may only seek to 'reach' or 'benefit' women, and not implement strategies that provide women with opportunities to 'empower' themselves. Lastly, even if these programs aim to 'empower' women, their monitoring and evaluation frameworks may not include measurable indicators, which makes it difficult to ascertain whether interventions empowered women at all.
We see several implications for future research:
When evaluating nutrition-sensitive agricultural programs, researchers should pay explicit attention to assessing impacts on women's empowerment as an outcome in its own right.
Most nutrition-related interventions and research focus on women. Engaging men may help shift the allocation of food, financial resources, and time burdens in more gender-equitable ways.
Programs should pay attention to the unintended consequences of women's involvement, including increased work burdens and the possibility of backlash from men.
Collecting data on other household members, including adolescent girls and boys, can help assess whether a program is contributing to gender equality.
Addressing programming and evidence gaps such as these can help realize nutrition-sensitive agriculture's potential to achieve women's empowerment and gender equality.
Co-authors of this chapter are: Hazel Malapit (IFPRI), Jessica Heckert (IFPRI), Jessica Scott (WorldFish), Padmaja Ravula (ICRISAT), Agnes Quisumbing (IFPRI).