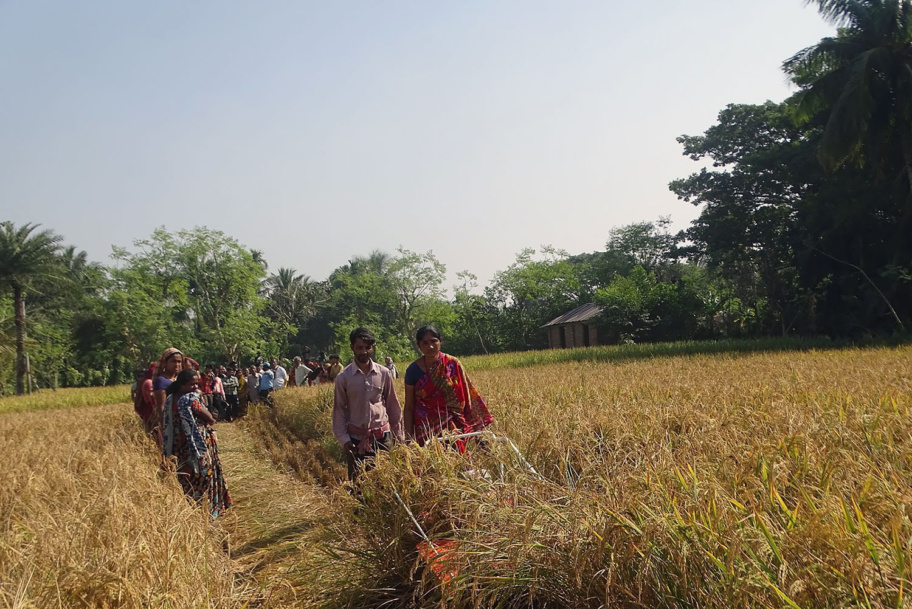 by Ranjitha Puskur and Mou Rani Sarker
"A third of my country was underwater last month, said Sheikh Hasina, the Prime Minister of Bangladesh. "The heaviest rains in almost a decade began and have still not abated. More than 1.5 million Bangladeshis are displaced; tens of thousands of hectares of paddy fields have been washed away. Millions of my compatriots will need food aid this year."
All this was happening in the midst of the unprecedented COVID-19 pandemic. Bangladesh, along with several other nations, are faced with a highly daunting task: to deal with back-to-back crises, both complex and with multiple ramifications, and come out from it with minimal damages.
One essential step will be realizing that rural women are the lifeline of Bangladeshi agriculture. However, to help the country through these crises, women need access to new knowledge and improved technologies, alternative economic opportunities, and a better enabling environment.
Continue reading this post on the IRRI website.