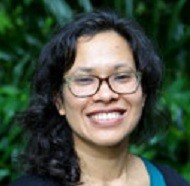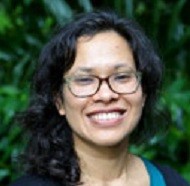 The CGIAR Collaborative Platform for Gender Research encompasses a very vibrant group of researchers across CGIAR Centers and CGIAR Research Programs. These researchers are working on a variety of gender issues spanning the local to global, and drawing on methodologies ranging from feminist political ecology to feminist economics. The First Annual Scientific Conference of the Gender Platform was an excellent opportunity for the CGIAR gender community to meet with like-minded researchers, engage in constructive dialogue about concepts and methods, and explore opportunities to collaborate. Indeed, in the past, annual meetings on gender have contributed to the development of cross-CGIAR collaboration, such as the Gender, Agriculture, and Assets Project (GAAP) and GENNOVATE. But, what was new this year was that we invested time towards developing a collective story about CGIAR gender research by reflecting on common themes and where we want to go in the near future.
Together, we were able to identify a common set of goals for the Platform:
Continue to work towards the CGIAR Collaborative Platform for Gender Research becoming –  as Vicki Wilde from the Bill and Melinda Gates Foundation put it – a 'global clearing house' for research and evidence on gender, agriculture and natural resource management; and,
Ensure CGIAR gender research contributes meaningfully to gender inclusive change both globally, and in the various geographies where we work.
For the first time, the CGIAR gender community engaged with a variety of potential and existing  donors to get a sense of what they expect from us and to reflect on how we can mobilize the resources necessary for system-wide collaboration as a collective rather than as sub-groups in separate thematic silos. We 'looked back in time' to learn about the continuities and changes in the CGIAR from some pioneering gender specialists. Clearly we've come a long way since the 'lonely years' for gender in CGIAR in the  1970s-1990s, but there remain 'sticky issues' and path dependency that we need to bear in mind as we move forward.
I left Amsterdam with 'food for thought' as we progress towards achieving these goals and forging an even stronger CGIAR gender community:
How will we build on the efforts of the conference to further develop a CGIAR gender research agenda? What are the common set of questions, concepts, methods in use system-wide?
How can we engage more meaningfully with the Sustainable Development Goals to ensure that our research contributes to a global vision for development?
How can we ensure that we are well-positioned to meet the priorities of our key donors?
How do we engage with feminist concerns over 'reflexivity', 'positionality' in our research?
How do we nuance our gender research by considering 'intersectionality' and bring in men and masculinities in our analyses?
How do we successfully navigate both academic and development spaces to ensure that we produce high quality research and at the same time, contribute to policies and practices that advance gender equality and women's empowerment?
Bimbika is a Social Scientist and the Gender Coordinator at the Center for International Forestry Research (CIFOR) and Advisory Committee member, CGIAR Collaborative Platform for Gender Research.