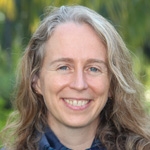 What is on the minds of leading CGIAR researchers as they integrate gender perspectives in pursuit of system-wide objectives?
I would answer this question in two ways.
The first relates to an observation from the recent WorldFish Science Week. At that event, I ran a World Café table on gender integration. As staff and partners rotated through, I shared highlights from the 'FISH Gender Integration Guidelines' we have developed with our partners at KIT Royal Tropical Institute. (The Guidelines are a roadmap to help all researchers understand how to integrate gender from the early problem and research question phase all the way through the process to the analysis, output and impact pathways). What struck me in that moment was that the conversation about gender integration had shifted. Researchers weren't showing up and saying "so how do we add gender into xyz?" – rather they were coming to the table and reflecting on some version of: "gender dynamics are already out there in the world – how can we use this gender integration roadmap to help us navigate that unequal playing field?".
So the first thing that's on my mind is that it's incredibly important that we recognize this shift, this stronger foundation. There's still a long way to go and things are still imperfect but in many cases I feel that we are seeing a more sophisticated understanding of gender and engagement overall. Looking back, I think that the investment and encouragement of the CGIAR and its investors has made a fundamental difference in this space. When I joined the CGIAR (way back before CRPs), gender was seen as something to be taken care of by junior focal points, on the side of their desk. Now – to the benefit of science quality and impact — there's much more significant investment, encouragement and movement, including that CRPs have been used to leverage coherent gender strategies and bodies of work, rather than rely on piecemeal gender investments in bilaterals. The backing of senior leaders in Centres and CRPs has also been essential to the success to date. As long as we maintain these, I am optimistic that in pursuit of system-wide targets, we are in a better position for effective gender integration than we have ever been.
The second thing that is on my mind today as we chat at this Gender Platform Book Writeshop, relates to the question you have posed to me (and other gender leaders) here in this series. The question has been: 'How can we integrate gender in pursuit of system-wide objectives?' That question is important, yet it reflects an instrumental approach to gender (using gender equality and women's empowerment to achieve other development objectives). That has been fairly typical of CGIAR work and engagement in development historically. What is exciting in this moment is that this is evolving. Specifically, as evidenced by the theme of the 'next gen' book that the CGIAR is writing, we are now also flipping that question and asking: 'What is it that agriculture and natural resource management can do to contribute to gender equality?' This framing is what is going to drive greater momentum towards the progress in the critical but notably lagging Sustainable Development Goal (SDG) 5 (gender equality and empowerment for all women and girls). That will be a crucial development win in terms of the SDGs – and, will also feed back to enable progress (instrumentally) towards other SDGs, such as enhancing growth from local to regional scales. In other words, to me, this important strengthening within the CGIAR means that we can now do better together in going beyond gender integration in technical areas (such as governance or technology development). We are also increasingly well positioned to contribute evidence-based leadership and guidance through our strategic, gender-focused research.