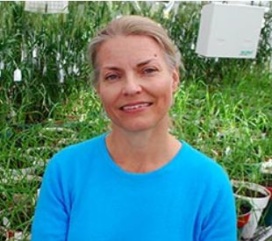 What is on the minds of leading CGIAR researchers as they integrate gender perspectives in pursuit of system-wide objectives?
I am concerned about who is able to learn about, try out, take up, adapt and benefit from the new agricultural knowledge and technologies that we produce in agricultural research-for-development (AR4D). And most of all, I am interested in how AR4D can help women, men and young people carve out space for maneuver to move their projects forward on their own terms.
Agriculture always takes place in a social context, but often certain aspects of that context, like social norms around gender and power relations, enable and constrain opportunities and outcomes differently, for different people. Imagine AR4D that is not only technically robust but also socially smart and adept at supporting institutional change at different levels of society! Gender research can help shed light on the social dynamics of agricultural innovation and change, and thus contribute to identifying ways to address the social barriers to inclusive growth.
How is GENNOVATE playing a role here and what is happening with it?
GENNOVATE ('Enabling Gender Equality in Agricultural and Environmental Innovation') is a collaborative, qualitative and comparative study of how gender norms and agency influence agricultural innovation and technology adoption. Gender researchers from 11 Phase 1 CGIAR Research Programs (CRPs) joined forces to carry out 137 community case studies in 26 countries using the same standardized methodology. More than 7500 men and women from various socioeconomic and age groups participated in this research, which focuses on the agricultural- and natural resource based systems of particular relevance to the CRPs involved.
GENNOVATE is inspired by feminist research approaches and gives primacy to people's own voices and perspectives. It is methodologically innovative in that it uses contextually embedded qualitative analysis while also allowing for comparison and extrapolation of patterns across multiple locations. This kind of empirical evidence is rarely collected at such a scale.
We just released a special 'GENNOVATE' issue of the Journal of Gender, Agriculture and Food Security. It features both methodologically oriented and empirical papers, and presents findings about the interlinkages between gender norms and local innovation processes, including what helps men and women innovate in their agricultural livelihoods and communities.
We also developed a series of resources for gender and non-gender scientists, which summarize our learning around specific issues (e.g. gender dynamics in climate smart agriculture, mechanization, data collection and more). To complement the peer-reviewed research papers and the various knowledge products we have also produced a video.
The GENNOVATE grant ended in August 2018 but we are excited to release many products and keen to engage with other actors interested in taking this kind of research further.
GENNOVATE has not only shed light on how local gender norms influence agricultural innovation processes on the ground, but has also helped to strengthen the CGIAR gender research community around qualitative and mixed methods.