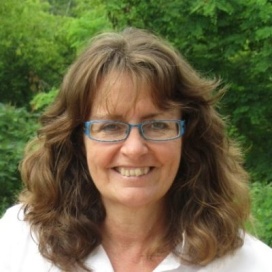 What is on the minds of leading CGIAR researchers as they integrate gender perspectives in pursuit of system-wide objectives?
CCAFS Gender and Social Inclusion group focuses on research on how climate-smart agriculture supports smallholder farmer adaptation and resilience to climate change, and builds food and nutrition security while also being gender transformative. We collaborate notably with the African Working Group on Gender and Climate Change (AWGGCC). Many African governments have begun to integrate gender into climate change planning and have increased their budgets for this. Nevertheless, gender mainstreaming gaps remain in many policies: Nationally-Determined Contributions, National Adaptation Programs, Nationally Appropriate Mitigation Actions, etc.
Still, gender is gaining momentum, with the recently adopted Gender Action Plan (of the United Nations Framework Convention on Climate Change / UNFCCC). This plan requires governments to strengthen gender in all activities relating to policy, adaptation and mitigation (finance, technology development and transfer, capacity-building). It also ensures that women participate in decision-making on the implementation of climate policies.
Together with donors and civil society partners we are developing capacity development materials for policy makers. We focus on how climate change affects gender equality and what policies and implementation strategies they can devise to address critical gender issues in their region and country. This effort entails one training workshop on gender and climate change in UNFCCC negotiations (held in 2018 in Dakar), and one on gender and national climate policy for national government representatives.
We also initiated gender and climate change country studies in 10 African countries. These studies will provide a gender situational analysis in key climate sectors (agriculture, energy, transportation, disasters etc.). They will also assess the role and status of women, men and youth as workforce in climate-related sectors, demographic trends, climate impacts (e.g. drought and flooding), access to resources for adaptation and mitigation, etc. The research emerging from this will continue to inform our 'gender and climate' interactions with policymakers. For example we are working with the AWGGCC to help the Department of Climate Change in Nigeria develop a gender and climate policy. Looking forward, we hope to expand this Program to other regions.