The active inclusion of women and other vulnerable groups in climate change policy and programs will not only meet the needs of women, but make communities more resilient to climate change.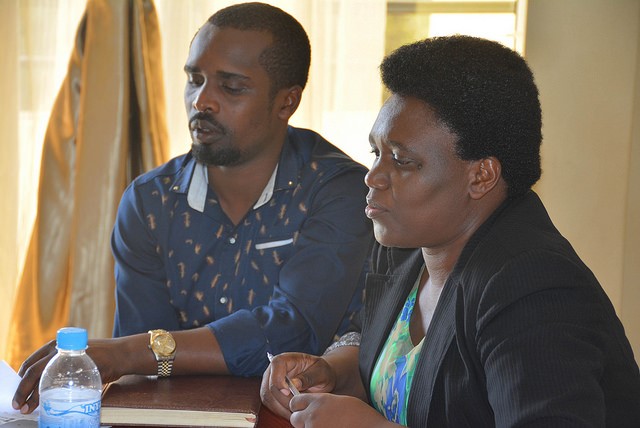 Changing weather patterns, including an increase in extreme weather events, threatens lives and livelihoods around the world, especially for those directly dependent on natural resources.
Globally, women heavily rely on agriculture for food security and income and comprise the majority of the world's poor. Women also tend to have less access to markets, land, credit, and decision-making processes. Gender mainstreaming, or the consideration of gender concerns in policy, helps ensure that policy is beneficial to everyone.
The first United Nations Framework Convention on Climate Change (UNFCCC) Decision 36/CP.7 on gender was adopted in 2011. The decision calls for an increase in women representation in decision-making bodies and processes. Since then, a number of gender issues have been addressed within the UNFCCC. One such decision, Decision23/CP.18, added gender and climate change as a standing item on the Convention of Parties/SBI agenda. Decision 18/CP.20 created the Lima Work Programme on Gender, which advances gender balance, gender sensitivity, and the achievement of gender responsive climate policy in all relevant activities. The Paris Agreement (PA), adopted in December 2015, signaled the beginning of a unique, globally cooperative action in response to climate change. The agreement also pushed for the global community to create gender responsive programs and policies for women, children, and other vulnerable groups.
While these bilateral agreements promote inclusive policy and decision-making on the world stage, there is more work to be done, and research plays an important role in evaluating and informing policy. For instance, an analysis of policy in four African countries found that, while gender was included in policy, budgetary and capacity concerns prevent the countries from fully realizing gender equity. Similarly, a review of Latin American policy found a dire lack of gender considerations. Research, such as a case study from Vietnam, reveals gender-differentiated climate change perceptions and coping strategies. The collection of sex-disaggregated data also provides policy makers with a picture of the on-the-ground realities for both men and women.
Potential research areas for policy and gender include:
A critical gendered analysis of National Determined Contributions (NDCs), National Adaptation Plans, and NAMAs, especially on the specific actions (programs and polices) countries developed to meet their emissions commitments. Read more: Gender equality in national climate action: planning for gender-responsive nationally determined contributions;
Analysis of gender differences in climate change vulnerability (e.g. through national gendered household surveys) and relevant sex-disaggregated data to monitor change in vulnerability within the context of implementation of adaptation and mitigation activities;
Determining the adequacy of existing climate change and agricultural policies and strategies with relation to gender issues;
Establishing gender sensitive monitoring framework using sex-disaggregated indicators.
Policy and gender resources: