Gender-responsive plant breeding and seed systems course (12th-17th; 26th-30th September, 2022)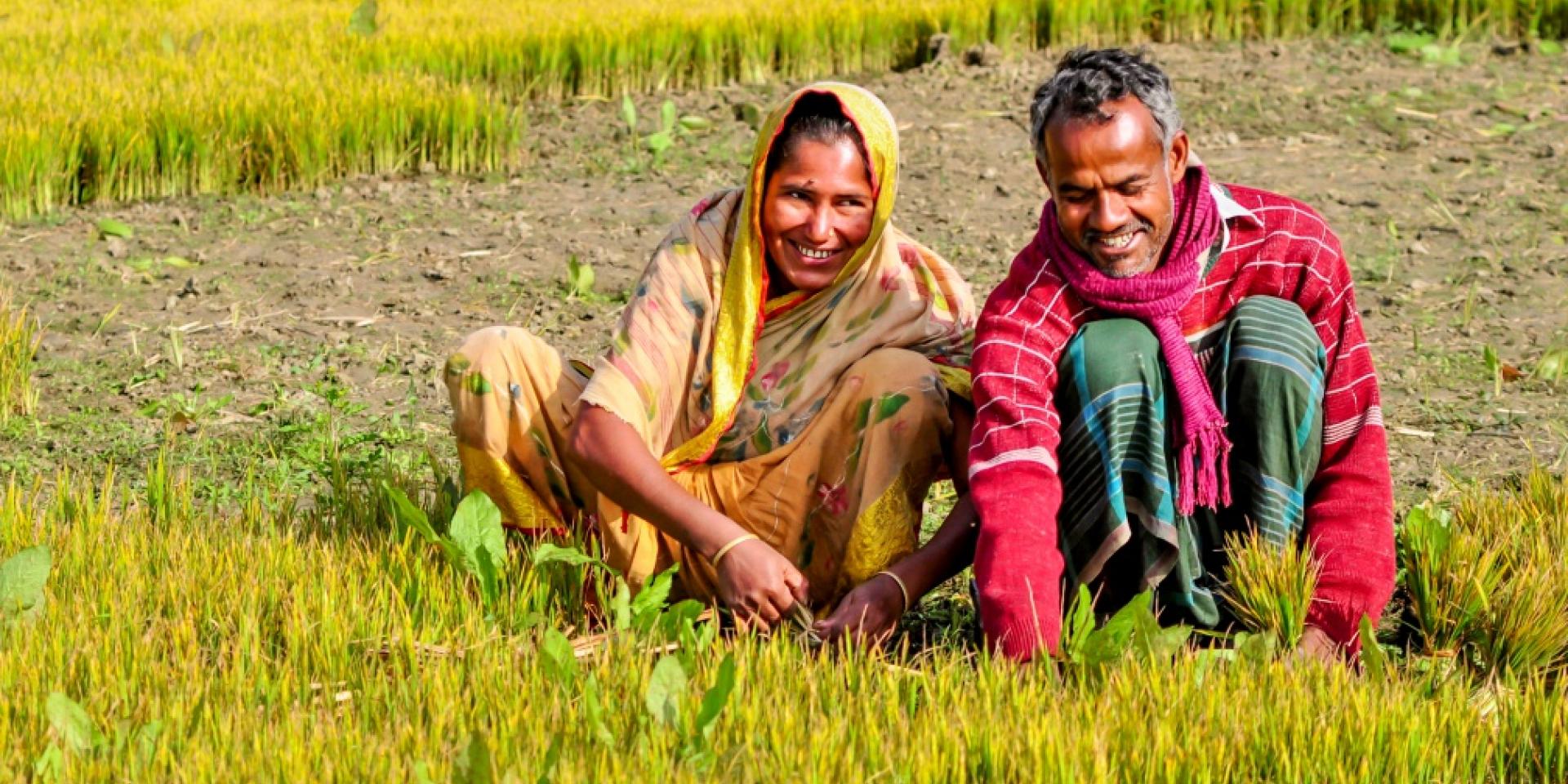 Equipping biophysical and social scientists in South Asia with the knowledge and skills to identify and address gender issues in plant breeding and seed systems to achieve climate resilience outcomes.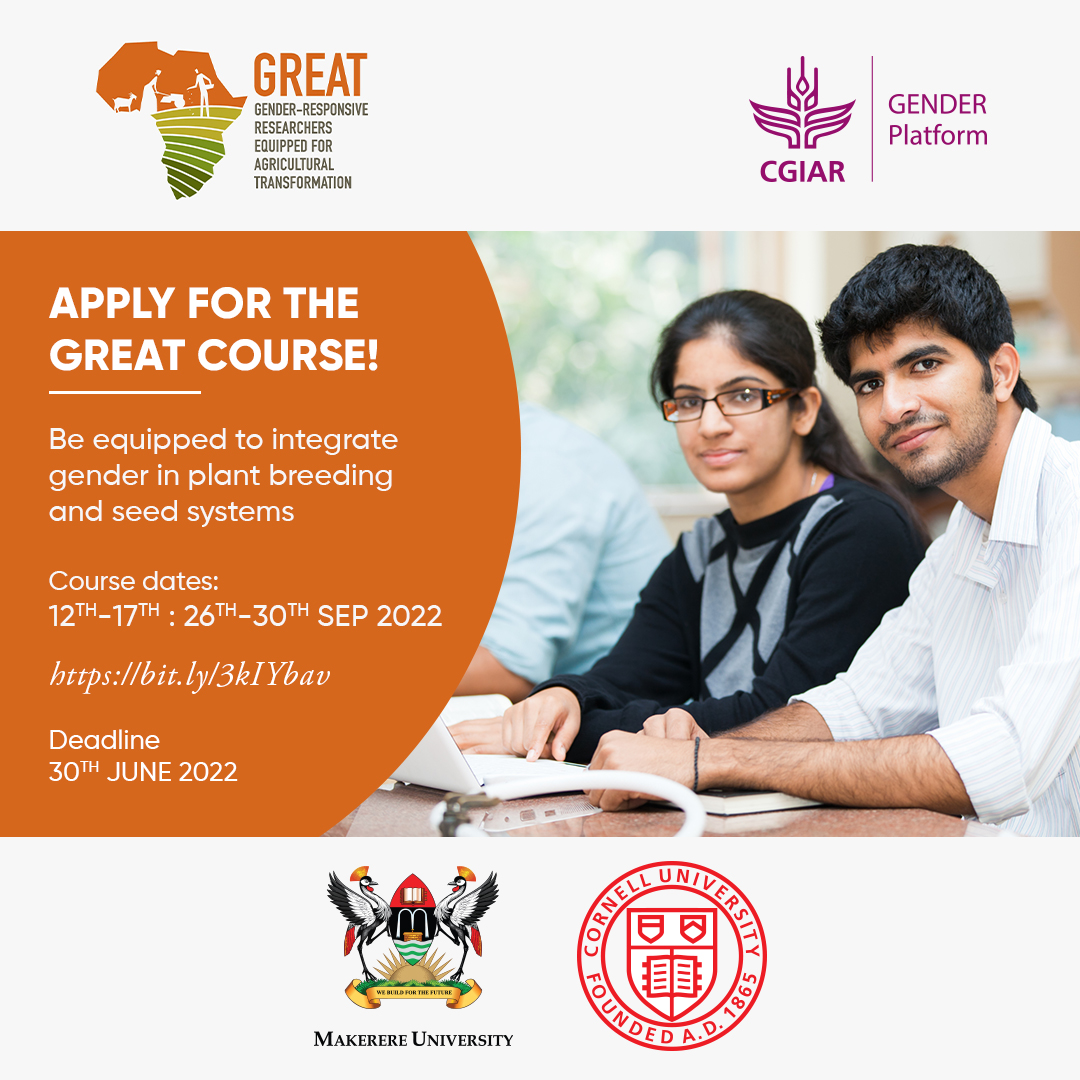 What will you learn?
Biophysical scientists will know how to plan, budget, manage and deliver projects that meaningfully incorporate gender focused research in their work.
Social scientists will develop the skills and tools to play a more integral role in research projects.
Both researchers (biophysical scientists and social scientists) will learn how to effectively work together to enhance their research and its outcomes.
What are the course objectives?
Part 1: 
Increased ability to articulate the concepts and principles of gender-responsive breeding and seed systems
 Enhanced knowledge of how to incorporate gender responsiveness in plant breeding and seed systems
Demonstrated positive attitude and appreciation of the value of GRAR
 Strengthened ability to conceptualize, design and conduct GRAR
Enhanced ability to communicate and advocate for gender-responsive agricultural research to a range of audiences within plant breeding and seed systems
 Strengthened commitment, and ability to champion GRAR in agricultural research institutions
Part 2:
 Increased ability to collect, analyze, interpret and integrate intersectional qualitative and quantitative social data with a focus on plant breeding and seed systems
Enhanced knowledge on how to design a theory of change and track agricultural research programs towards gender-equitable outcomes
Course qualifications 
This course targets interdisciplinary teams of biophysical and social scientists in national agricultural research institutions (NARIs), the CGIAR system, and other agricultural research for development (A4RD) institutions in South Asia.
For one to qualify for the course, they should:
Be a social scientist (e.g., agricultural economics, sociology, gender studies, anthropology, extension etc) or biophysical scientist (e.g., plant breeding, pathology, seed systems, entomology, agronomy etc.)
Be part of a multidisciplinary team working on ongoing plant breeding/seed systems programs affiliated with either NARS, government organizations, international AR4D organizations, or academia.
Be working in South Asian countries of: Bangladesh, India, Nepal
Be early career researchers, e.g., not more than eight years after their most recent post graduate qualification
Be able to commit the full amount of time required to the training. Please note that there are limited slots. Stronger applications including a description of commitment to the course will be prioritized. In addition, certificates will NOT be awarded to participants who do not complete the full training program.
More about this training
Makerere University (Uganda) and Cornell University (USA), in partnership with the Generating Evidence and New Directions for Equitable Results (GENDER Platform) arm of One CGIAR, designed this course.
Course structure:
The course will be blended and delivered both face-to-face and virtually. Part 1 (face-to-face) targets both biophysical and social scientists, while Part 2 (virtual) targets only social scientists (and is optional for biophysical scientists).
Part 1 will be held at the ICRISAT campus in Hyderabad, India (6 days) while part 2 will be virtual synchronous sessions (5 days, 3 hours per day).
Course dates: 12th-30th September, 2022
● Part 1 (in person): 12-17th September, 2022
● Part 2 (virtual): 26-30th September, 2022
Who can I contact for more information?
For further information please contact - great@cornell.edu cc alizeff@yahoo.com 
Registration
Registration is ongoing  until 30th June 2022.
To register, please click  on application.