The CGIAR Collaborative Platform for Gender Research hosted the webinar 'Making sense of 'intersectionality'' on Thursday November 15 (3.00-4.30pm CET). The webinar was organized in collaboration with the CGIAR Research Program on Forests, Trees and Agroforestry (FTA).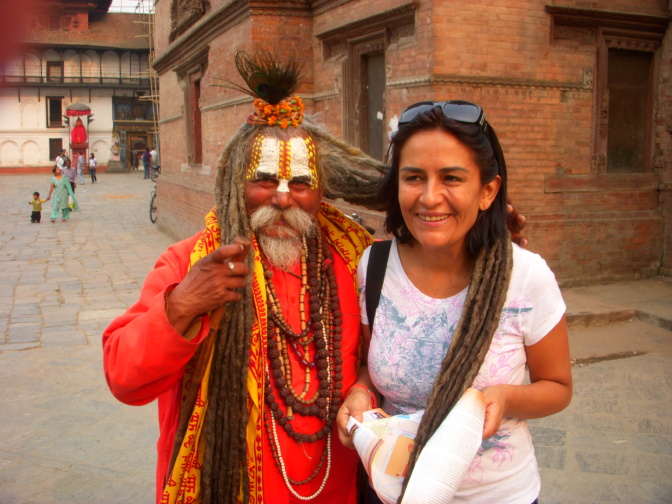 Webinar recording
WEBINAR RECORDING Click on the link (left) and enter the password: mHqiZkM7
Background
There is an increasing recognition within applied agriculture and natural resource management research that gender equality is a goal in its own right; and accordingly, considerable efforts and resources are now being devoted to 'mainstreaming gender' in research and in demonstrating how research contributes to gender transformative change. While these are positive developments, 'gender' is still interpreted in simplistic and binary ways. This has prevented:
A deeper and more meaningful analyses of how power relations operate to differentiate 'women and girls' based on multiple and intersecting dimensions of social identities (such as race, income, ethnicity, age, disability) in any given rural landscape;
Why certain individuals and groups are, or remain, marginalized and how they fare in key markers of wellbeing in comparison to other advantaged groups; and
What role research can play in promoting gender and social justice.
One of the major reason behind these shortfalls is the gulf between applied research and gender/feminist theories. Gender research in agriculture and natural resource management has yet to engage consistently with the concept of 'intersectionality,' or intersecting and interacting identities, even as the term is viewed as a gold standard in gender and feminist studies.
Purpose of the webinar
This webinar aimed to introduce 'intersectionality' to researchers working on applied agriculture and natural resource management research who are unfamiliar with the term and/or unsure about how to apply them in their research. Practitioners and policymakers who are concerned with using data, evidence and analyses to ensure that 'no one is left behind' – one of the core promises of the Agenda 2030 on Sustainable Development – would also find this webinar to be useful.
The webinar provided:
A brief and accessible overview of the major approaches and debates surrounding the term in gender and feminist studies;
Propose a five-lens approach (cognitive, emotional, social, economic and political) in applying the term to applied agriculture and natural resource management research.
Discuss the value of being attentive to questions of 'positionality' and 'reflexivity' in our research; and
Suggest ways in which a wide range of research methods – from national level household surveys to participatory action research – can be leveraged to support marginalized individuals and communities to bring about socially inclusive change.
WEBINAR recording Click on the link (left) and enter the password: mHqiZkM7
Related resources
Colfer, Carol J Pierce, Bimbika Sijapati Basnett, and Markus Ihalainen. 2018. "Making sense of 'intersectionality': A manual for lovers of people and forests."  CIFOR Occasional Paper 184:40.
Crenshaw KW. (1989) Demarginalizing the Intersection of Race and Sex:  A Black Feminist Critique of Antidiscrimination Doctrine, Feminist Theory and Antiracist Politics  University of Chicago Legal Forum: 139-167.
Crenshaw KW. (1991) Mapping the margins:  Intersectionality, identify politics and violence against women of color. Stanford Law Review 43: 1241-1299.
Djoudi Hmar. (2016) Intersectionality,  Emancipation and Adaptation:  Current Gender Trends in the Scientific Climate Change Literature. Ambio (submission to).
Hankivsky O. (2014) Intersectionality 101, Vancouver, Canada: The Institute for Intersectionality Research and Policy, Simon Fraser University.
McCall L. (2014) The complexity of intersectionality. Signs 40: 1771-1800.
Nash JC. (2008) Rethinking Intersectionality. Feminist Review 89: 1-15.
Nightingale AJ. (2011) Bounding difference: Intersectionality and the material production of gender, caste, class and environment in Nepal. Geoforum 42: 153-162.
Simpson J. (2009) Everyone Belongs:  A toolkit for applying intersectionality. Ottawa, Ontario, Canada: Canadian Research Institute for the Advancement of Women (CRIAW).
Yuval-Davis N. (2006) Intersectionality and Feminist Politics. European Journal of Women's Studies 13: 193–209.
Webinar discussants
Bimbika Sijapati Basnett (moderator) coordinates gender research at the Center for International Forestry Research (CIFOR) and is the CIFOR gender focal point for the CGIAR Research Program on Forests, Trees and Agroforestry. She also contributes to CIFOR's research programs on migration and multi-local livelihoods and oil palm expansion in forested landscapes. She holds a PhD in Development Studies from the London School of Economics and Political Science, UK. Her thesis examined the gender dimensions of decentralization of forest governance with case studies from community forestry in Nepal. Prior to joining CIFOR, Bimbika worked as a gender researcher and consultant in UN bodies, NGOs, government agencies, and policy-research think tanks in Nepal and the South Pacific. Bimbika will be moderating this webinar.
Carol J. Pierce Colfer is a cultural anthropologist specializing in forest peoples.  She has been involved in interdisciplinary work throughout much of her life (working with education, agriculture, environmental sciences, and health professionals), conducting longterm ethnographic research in the rural US, the Middle East, and Indonesia, and comparative research in Asia, Africa, and Latin America.  Her CIFOR interests have included gender, governance, collaborative forest management, tenure, criteria and indicators for sustainable forest management, landscape management, and health and forests.  She is currently a Visiting Scholar at Cornell University's Southeast Asia Program and Senior Associate with CIFOR.
Markus Ihalainen is a Research and Engagement Officer at CIFOR, specializing in gender research and gender mainstreaming. His current research focuses on the gender dynamics of forest landscape restoration as well as woodfuel and timber value chains in Sub-Saharan Africa. In addition to research, he enjoys thinking about ways to better connect contemporary feminist theory building with applied research as well as research with policy and practice.
Ruth Meinzen-Dick is a Senior Research Fellow at the International Food Policy Research Institute (IFPRI), and co-leader of the Flagship on Governance of Natural Resources under the CGIAR program on Policies, Institutions and Markets.    She received her MSc and PhD degrees in Development Sociology from Cornell University.  Much of her work has been interdisciplinary qualitative and quantitative research on land and water policy, property rights, governance arrangements, gender analysis, and the impact of agricultural research on poverty.  She has over 150 peer reviewed publications, including Collective Action and Property Rights for Poverty Reduction: Insights from Africa and Asia.
Shelley Feldman. Broadly, Professor Feldman's research goals are to better understand processes of global social change, especially as these processes are expressed in particular social and spatial contexts and differently, among diverse social constituencies. She engages this approach to explore a number of parallel but distinct research interests. First, she explores questions of social restructuring, gender relations, and development with a regional focus in South Asia, particularly in Bangladesh where she contribute to discussions of rural and agrarian change, land grabbing, as well as women`s labor, shame and honor, and relations of social reproduction. The second area of her research focus examines the ways in which feminist theorizing recasts debates on state formation, social regulation, social reproduction, displacement, and militarism with a focus on both the U.S. and South Asia. A third is comparative in design and concerns precarious life and forms of social sustenance by which she means both shifts in working conditions, but also changes in aspirations, access, relations of belonging, and valuations of human life.