The CGIAR Collaborative Platform for Gender Research hosted the webinar 'GENNOVATE, a qualitative comparative study on gender norms and agency in agricultural and environmental innovation – Study concepts and methodology' on Thursday July 12. The webinar was organized in collaboration with Bioversity International and GENNOVATE.
A follow-up webinar will be organized over a few months. Watch our webinars page for more information!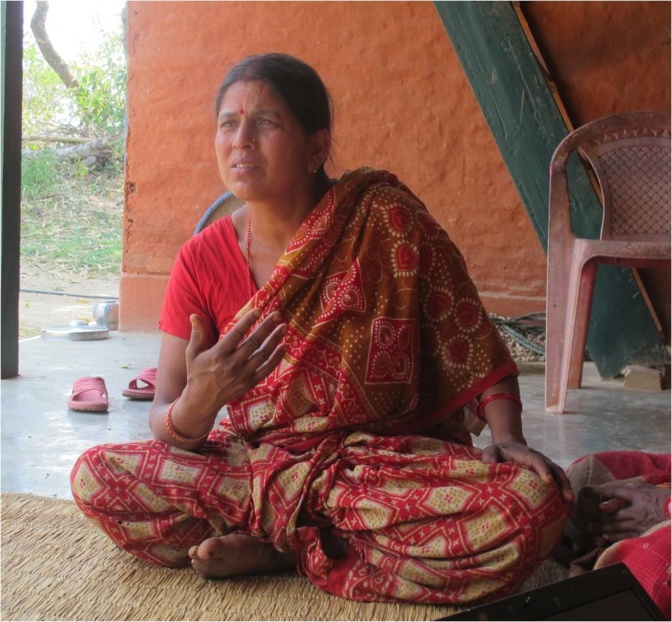 Webinar recording
Webinar recording Click on the link (left) and enter the password: Pp8c7mDN
Presentation
Background
GENNOVATE is a comparative qualitative study that focuses on how gender norms influence agricultural and natural resource management (NRM) processes, and how agricultural/NRM interventions can affect gender relations. The study that has been carried out by gender scientists across the CGIAR, in 26 countries and 137 communities. In discussion groups and individual interviews, more than 7,500 rural study participants of different socio-economic backgrounds and age groups reflect on and compare local women's and men's expected roles and behaviors — or gender norms — and how these social rules affect their ability to access, adopt, adapt, and benefit from innovations in agricultural and natural resource management.
Purpose of the webinar
In this webinar, two of GENNOVATE's Principal Investigators provided background on GENNOVATE and presented the study methodology (http://42q77i2rw7d03mfrrd11pvzz.wpengine.netdna-cdn.com/wp-content/uploads/2018/02/GENNOVATE-Methodology_Feb2018_FINAL.pdf), which consists of several different tools that engage participants in dynamic and reflexive ways. They discussed some of the main tools and ways the methodology can be applied or adapted in other projects and initiatives to achieve more gender-responsive and gender-equitable Agricultural Research for Development (AR4D).
Webinar discussants
Anne Rietveld is a researcher at Bioversity International and gender focal point for the CGIAR Research Program on Roots, Tubers and Bananas. She conducts and supports gender research and gender integration in Bioversity's work on banana-based systems. She is a Principal Investigator for GENNOVATE. Anne holds BSc and MSc degree from Wageningen University in International Development studies, specializing in Rural Sociology and Farming Systems. She's currently pursuing a PhD at the Farming System Ecology group at Wageningen University. Her research focuses on gender in relation to farming systems, sustainability and banana production and value chains in Africa.
Marlène Elias is a Gender Specialist at Bioversity International and Gender Research Coordinator for the CGIAR Research Program on Forests, Trees and Agroforestry. She leads gender research and supports gender integration in Bioversity's work on forest genetic resources, working with fellow scientists to strengthen their capacities to conduct participatory, gender-responsive research. She is a member of GENNOVATE's Executive Committee. Marlène has a BSc in Biology and Environmental Sciences, and an MA and PhD in Geography. Rooted in a feminist political ecology approach, her research focuses on gendered dimensions of forest management and restoration, local ecological knowledge(s), and forest/agri-food value chains, predominantly in West Africa and South and Central Asia.
Pending questions and answers
Sometimes not all questions are answered during the webinar. We post them here with an answer from the panelists. You can ask further questions using the 'comment' feature below.
Question: What did you put in place to ensure that the concepts were understood in the same way in different social contexts. I assume this was translated in local languages. Did you encounter any challenges in this light?
Answer: It was especially important that the field team members understood these underlying concepts. And in order to achieve this we addressed this quite profoundly in the training of the team members. We also discussed how these concepts would best be translated to local languages. For some concepts this was quite straightforward for other concepts there was quite some discussion about how best to bring this across or translate it before consensus was reached. What helped in my case was that all team members were proficient in English or French.