The CGIAR Collaborative Platform for Gender Research hosted and organized the webinar 'Reflections on gender transformative approaches in agriculture – The promise and cautionary tales' on June 20th, 2.00-3.30pm CEST. The webinar was organized in collaboration with KIT Royal Tropical Institute.
Webinar recording and presentation
Webinar recording
To access the recording, click on this link and enter the password: uJfJ6P2t
Webinar presentation
Background
Over the last 15 years, gender transformative approaches have become prominent in the gender and development literature. For proponents, they are the source of both promise and inspiration for the potential to impact development outcomes as well as gender equality.

Purpose of the webinar
This webinar shared the findings and insights from a study (and related paper) about GTAs in agriculture, undertaken for the European Commission for their new project 'Taking gender transformative approaches to scale for impact on SDG2 – food security, nutrition and agriculture', being implemented with United Nations Rome-Based Agencies (RBAs).
Webinar discussants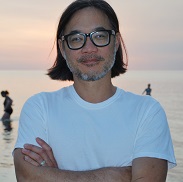 Franz Wong is a senior social development and gender equity advisor at KIT Royal Tropical Institute. He leads gender research and capacity strengthening initiatives at KIT and has been a senior team member for a number of applied research and capacity strengthening projects, including various gender-related assessments. Franz is a trained social scientist. He has supported different development organizations and projects in a variety of social and economic development areas including agriculture research, sustainable livelihoods, and the elimination of violence against women.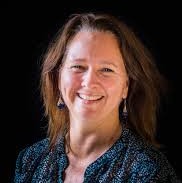 Rhiannon Pyburn is the Coordinator of the CGIAR Collaborative Platform for Gender Research since its inception in January 2017. A Senior Advisor on Gender and Agriculture at KIT Royal Tropical Institute, Rhiannon is a specialist in gender equity in agricultural value chain development, multi-stakeholder processes, institutional innovation and gender research management. Her education and practical experience lie in the facilitation of learning processes related to resource management and agricultural innovation systems, in research management, and in building inter-cultural and cross-disciplinary cooperation. Rhiannon works extensively on gender integration in agricultural research and practice and is skilled in synthesis work, drawing out common ground across portfolios of research. Her interest in gender-transformative approaches lies in their transformative potential for gender relations.
Rhiannon will also be moderating this webinar.