The CGIAR Collaborative Platform for Gender Research hosted the webinar 'Culture, choice and Action in legume seed systems in East and North Uganda' on May 10th, 2.00-3.30pm CEST. The webinar was organized in collaboration with the CGIAR Research Program on Grain Legumes and Dryland Cereals (GLDC).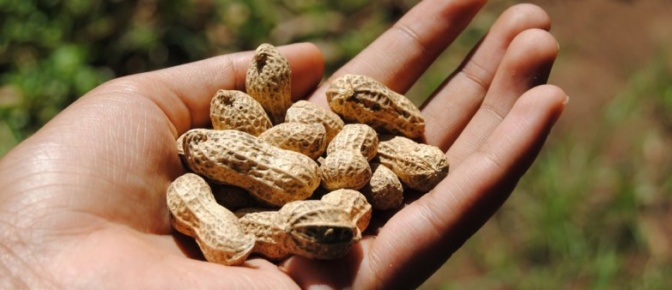 Webinar recording and presentation
Webinar recording
To access the recording, click on this link and enter the password: 33MxMptM
Presentation
Culture, choice and action in legume seeds systems in East and North Uganda from CGIAR
Background
Non-hybrid seeds or composite seeds are unique, in that they don't have to be changed from season to season for a farmer to plant and get a reasonable produce. This characteristic makes the non-hybrid seeds non-top priority investment area for most commercial seed companies, for they don't have guaranteed market demand from season to season. Commercial seed companies are important stakeholders in facilitating delivery of seeds of new improved varieties to farmers after they are released from the research system and they have done a very good job with hybrid maize varieties and vegetables targeted to high potential areas[i]. The characteristic of the non-hybrid seed is both a challenge and opportunity.
This characteristic is a challenge because farmers need to replace their seeds as well as varieties every so often in order to take advantage of genetic gain offered by improved varieties released by the breeding programs in spite of many biotic and abiotic stresses.
This characteristic is also an opportunity that allows local farmers to engage in informal seed development and delivery mechanisms. Women in small-scale farming communities play an important role in managing 'seed security' for households; they select seeds of their preferred physical and culinary characteristics from the field, process them for storage until the next planting season and avail it for planting. As the women handle the seeds, practices and norms, are generated and passed from generation to generation around the question of 'good seed' for different crops. The intimate relationship between women and the non-hybrid seeds management at the household, among other reasons, has led to these crops being called 'women crops'.
Most of the Mandate crops from the International Crops Research Institute for the Semi-Arid Tropics (ICRISAT) – ie. sorghums, millets, pigeon-pea, chickpeas and groundnuts – are in this category of non-hybrid seeds. Only pigeon peas do have the hybrids varieties too. Since 2017, the research team has invested efforts to understand the gender dynamics of groundnuts and sorghum seeds systems of North and East Uganda. We are interested in the main factors that constrain seed change and varietal replacement of improved non-hybrid seed varieties of groundnuts and sorghums. With all the institution and technological innovations that have taken place in the recent decades, this knowledge is critical for understanding the design of projects and programs aimed at scaling benefits of improved varieties to the small-scale farmers.

---
[i]. Zerbe N (2001) Seeds of hope, seeds of despair: Towards a political economy of the seed industry in southern Africa. Third World Quarterly Vol. 22 (4) 657-673.
Purpose of the webinar
In this webinar, we shared some of the findings we have on culture and cultural practices that guide the types of seed farmers like, the traits farmers prefer for groundnuts and sorghums and practices of seed sharing that are practiced in the community.  We linked this to information sourcing about 'why' it is important to change seed and/or varieties and how we propose to turn around seed replacement practices by innovations in communicating for behaviour change.
Webinar discussants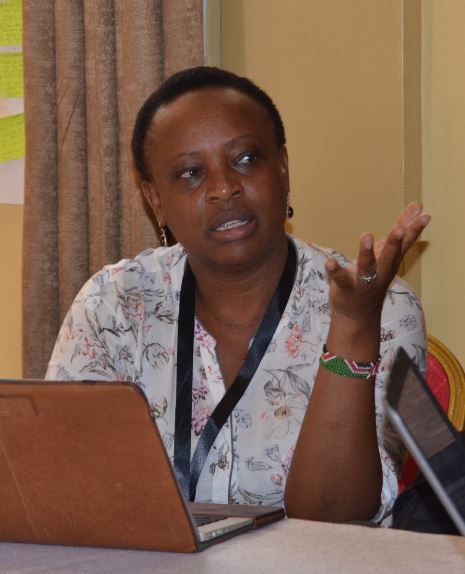 Dr. Esther Njuguna-Mungai is a social scientist, currently working as the Gender Specialist in the CGIAR Research Program on Grain Legumes and Drylands Cereals that is led by the International Crops Research Institute for the Semi-Arid Tropics (ICRISAT). She is coordinating a portfolio of research that seeks to understand the Gender dynamics in seed systems, Gender Yield Gap, Women participation in agricultural capacity building, interface between gender research, women and crop breeding processes, Gender Norms, and gender capacity enhancement for gender research implementation in Sub Saharan Africa and South Asia. She has been working with male and female smallholder farmers since 1996. She is a graduate of Wageningen University and Research Centre (Agricultural Development – Msc) and University of Nairobi-(Agricultural Development and Economics) – PhD.
Catherine Mesianto Lengewa (PhD) is Technical and Strategy Director at the Centre for Behaviour Change and Communication (CBCC Africa). Catherine is a holder of a PhD from Kenyatta University (2010), Master of Arts from University of Nairobi (2003) and Bachelor of Education from Kenyatta University (1993). She has over 22 years' experience working in social and behaviour change in different sectors.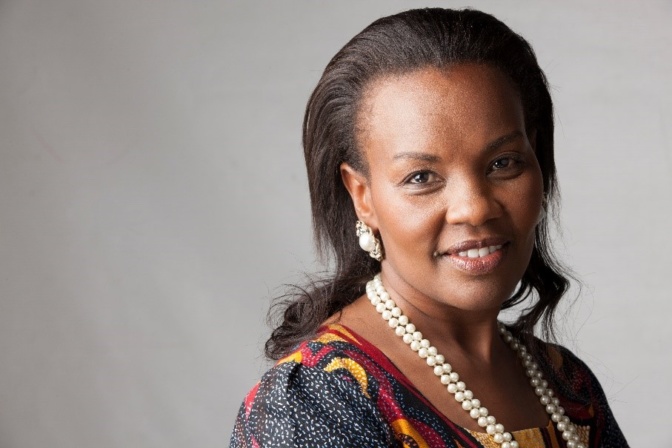 Catherine is working with CBCC Africa which is an Organization that works with Civil Society Organizations, National and County Governments as well as private institutions in Kenya and Sub-Saharan Africa in Social and Behaviour Change (SBC) Programming and Capacity strengthening.

Prior to this, she worked with the Academy for Educational Development (AED) – Communication for Change Programme, Kenya (C-Change) as a Chief of Party, where she provided overall programme strategy and gave leadership to the programme in the Country. Before joining AED in 2009, she worked with John Snow Inc. (JSI) for 5 years and prior to that, she consulted for various International and local NGOs, FBOs and Government within Kenya and Sub-Saharan Africa.

Catherine serves in different Boards. She is a member of the Deacon Board of the Christ is the Answer Ministries (CITAM), she is the Chairperson of Hope Media Board, a member of the PAC University Governing Council and the Chair of the Academic Committee of PAC University.