The CGIAR Collaborative Platform for Gender Research hosted the webinar 'Changing gender norms in agriculture projects – What works in Pakistan and Ethiopia' on Thursday February 28 (2.00-3.30pm CET). The webinar was organized in collaboration with the CGIAR Research Program on Wheat.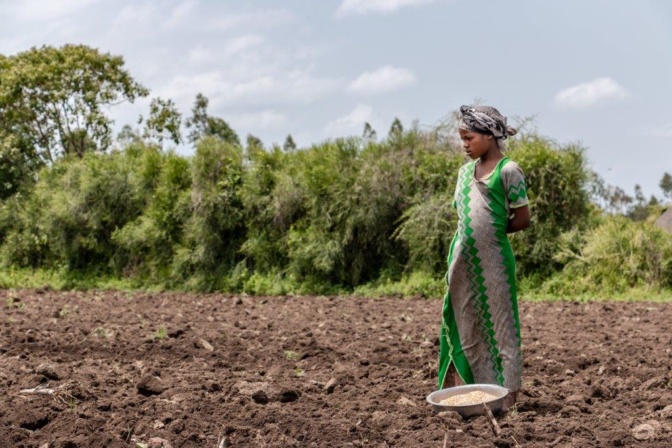 Webinar recording
Please access the webinar recording here. In order to play that .wrf file you need to download the WebEx player. (WebEx recently modified their policy about recordings and only supports local recordings now. We apologize for the inconvenience caused).
Presentations
Background
Gender-related social norms dictate how men and women act in society, the roles they play and the behaviors they aspire towards. Social norms can be a barrier to women participating in economic activities and in agriculture innovations (new farming techniques). A meta-analysis of agriculture evaluations in Pakistan and Ethiopia was commissioned to find out what works for gender norm change in agricultural projects. Unfortunately results and knowledge from projects and evaluations are not widely shared or published. Additionally, evaluations that lack rigor miss out on capturing gender norm changes. The research undertaken contributes to a literature gap on what works to change gender-related social norms in rural Pakistan and Ethiopia.
Purpose of the webinar
To identify what factors influence social norm change in rural Pakistan and Ethiopia, while also highlighting best practices around gender programming.
Speaker 1: Kristie Drucza
Understanding gender as it relates to wheat-based livelihoods is the topic of a research for development project funded by the Federal Ministry for Economic Cooperation and Development (BMZ), and implemented by the International Maize and Wheat Improvement Center – CIMMYT – in Pakistan, Afghanistan and Ethiopia. The project aims to document and assess the evidence base, and to understand how gender norms influence the ability of individuals to learn and benefit from agricultural innovations. The two meta-analysis were undertaken as a part of this project.
Speaker 2: Emily Springer
The Ethiopia report explores: What works for gender norm change in agricultural development projects. The findings show that the CARE Ethiopia office is producing the most rigorous and successful projects around gender norm change. Agricultural development project evaluations are currently a lost opportunity for learning 'what works' for gender norm change. The findings outline both what to do and highlight what to avoid in undertaking gender transformative development.
Speaker 3: Sidra Minhas, Pakistan
Changing gender-related social norms and ensuring that Pakistani women benefit equally to men can be challenging but not insurmountable. The meta-analysis identifies a number of practices that work to change gender and social norms in Pakistan's agricultural sector. It highlights what researchers can do and how project designs and evaluations can be executed differently, in order to better capture and prove that gender norm changes deliver equitable results for men and women.
Related resources
Webinar discussants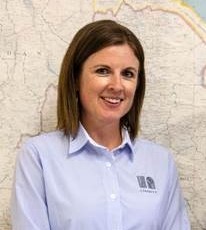 Kristie Drucza is currently based in Ethiopia where she manages a research for development project on gender and social equity in agriculture for CIMMYT (the International Maize and Wheat Improvement Center). Dr Drucza has an MA in gender and applied anthropology and participatory development from the Australian National University and a PhD from Deakin University that explores social inclusion and social protection in Nepal. Research interests include: building inclusive institutions, markets and states, protecting the poor and excluded, women's economic empowerment, and the inter-relationship between agency and structures of power.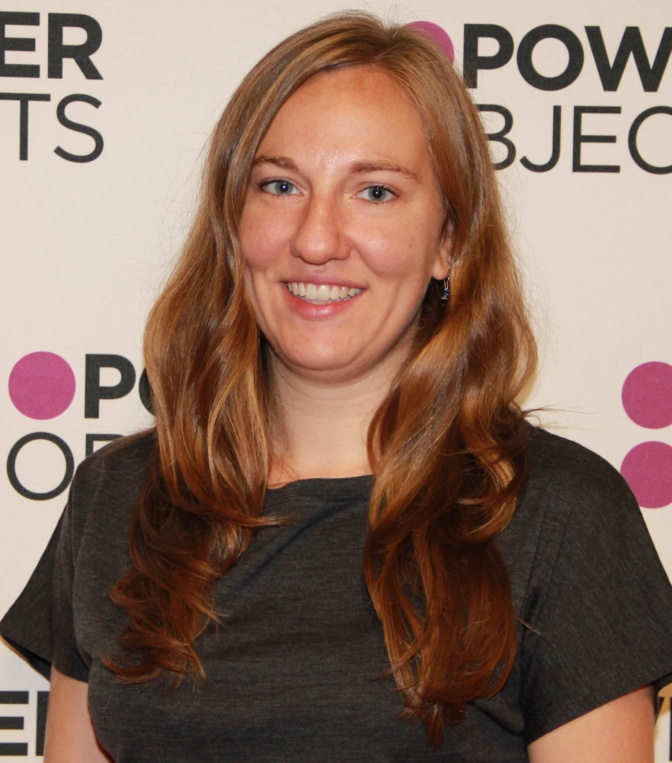 Emily Springer is a PhD candidate in Sociology at University of Minnesota. She is interested in the intersection of evaluation, organizations, and women's empowerment in international development contexts. Her upcoming research will focus on how disruptive technologies, such as blockchain and machine learning, impact gender in development organizations and projects. Emily holds a masters in International Education Policy from Harvard University and a bachelors degree in African Studies and International Studies from Ohio State University. She has experience in monitoring and evaluation, strategic planning, development research, and program management.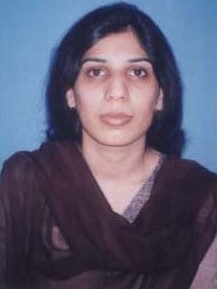 Sidra Fatima Minhas is a development practitioner with an experience of above 12 years. She is a gender and empowerment expert with experience in research and evaluation, policy analysis, strategic planning and institutional strengthening. She has worked with various government, semi-government and international and national non-governmental organizations and donors such as the United States' Agency for International Development, United Nations' system, the British Council, UK-AID, among others. She has a Master's degree in Education, Gender and International Development from the University of London and a Master's in Public Administration from the University of Punjab, Pakistan.