The CGIAR Collaborative Platform for Gender Research hosted and organized the webinar 'Gender dynamics in formal seed system in sub-Saharan Africa and worldwide lessons' on November 21st, 2.00-3.30pm CET. The webinar was organized in collaboration with the CGIAR Research Program on Maize.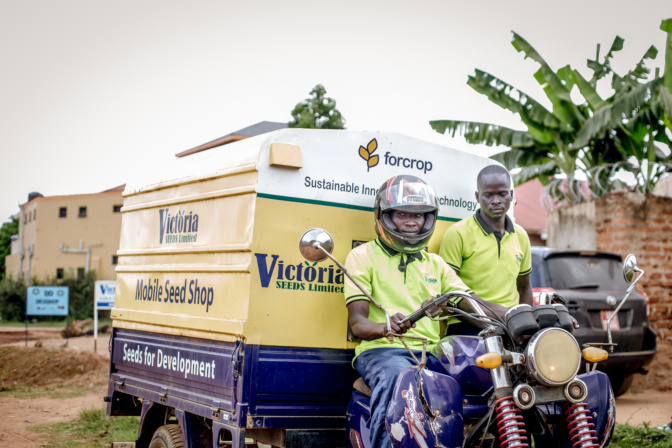 Webinar recording and presentation slides
Webinar recording
To access the recording, click on this link and enter the password: 8Scu8dRE.
Presentation slides
Background
Improved maize seed is essential for African farming systems because of its relatively higher yield potential, better adaptation to common biotic and abiotic stresses such as diseases, pests, drought and low nutrients, and more efficient use of water. Most importantly, several studies have revealed that women farmers are less likely to use improved seed than men, leading to relatively lower productivity levels. These gender gaps represent real costs to households, seed companies, agro-dealers and society. With widespread support from donors, national governments and research institutions, the seed sector in Eastern and Southern Africa has rapidly evolved in ways that have greatly altered the landscape of seed delivery to smallholder farmers.
As the types and volumes of improved maize seeds increase, several questions arise, for instance: How do men and women farmers learn about the performance of these new improved compared to those that they presently grow? Which approaches are most effective in reaching different demographic groups? and How can one ensure that women get opportunities to learn about and access improved maize varieties? This webinar will tackle these questions.
Purpose of the webinar
To share knowledge on the practical approaches that can be used by researchers, development practitioners and private sector (seed companies and agro-dealers) to reduce the gender gap in adoption of improved varieties of seeds in Sub-Saharan Africa. In addition, challenges facing the development of sustainable systems for delivering seeds to small-scale farmers will also be discussed. Lessons learned from Asia and Latin America on aspects of gender dynamics in seed systems will also be shared.
Webinar discussants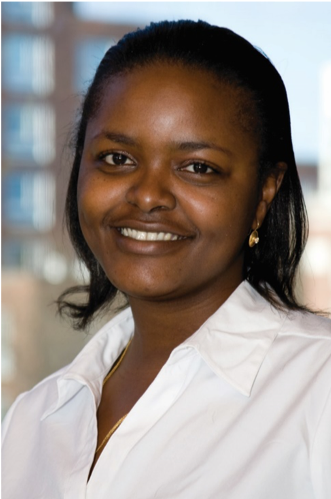 Rahma Adam is a Gender and Development Specialist at International Maize and Wheat Improvement Center (CIMMYT). Adam has previously worked as a Post-doctoral Fellow in Globalized Trade and Investments at the Center for International Forestry Research (CIFOR), World Bank Group Fellow in the Education unit in Africa Region and a Researcher for the Mo Ibrahim Index of African Governance at Harvard University. In terms of agricultural related research, Adam has conducted research in close to a dozen countries in East and Southern Africa, as well as the United States, with the focus on seed systems, agricultural value chains and sustainable intensification. Adam holds a Bachelor of Arts degree in Biology and minor in Anthropology from Macalester College, a Master of Public Policy degree from Harvard University, and a PhD degree in Rural Sociology with a focus on Agriculture, Gender and International Development from Pennsylvania State University, USA.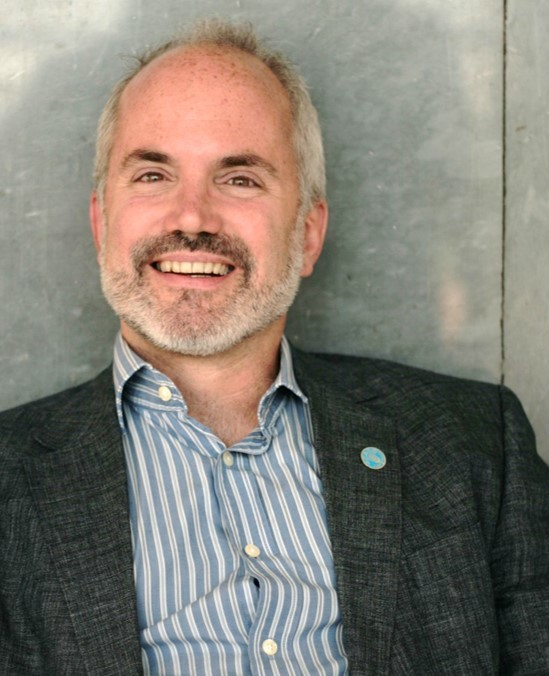 Shawn McGuire has worked on seed systems for 20 years, bringing a combination of biological and social sciences to understanding how seed systems function under stress, and how development interventions can best support farmers' seed security. Before joining FAO, he was a Senior Lecturer in International Development at the University of East Anglia (Norwich, UK), where he helped develop and promote Seed System Security Assessments as a rapid tool for identifying gaps and opportunities, and for designing both humanitarian and development responses. This work, developed in collaboration with Louise Sperling (CIAT/CRS), is gathered in the website www.seedsystem.org He has authored over 25 articles or book chapters on farmers' seed systems, local markets, and resilience, among other themes. In 2016, he joined FAO as an Agricultural Officer to lead FAO's work on seed security – ensuring farmers have access to well-adapted and good quality seeds and planting materials of the crops and varieties they desire. This includes conducting Seed Security Assessments after disasters to identify immediate needs and supporting humanitarian seed responses. But my work also develops seed system strategies that can build farmers' resilience to stress, enhance nutrition, and address other longer-term goals.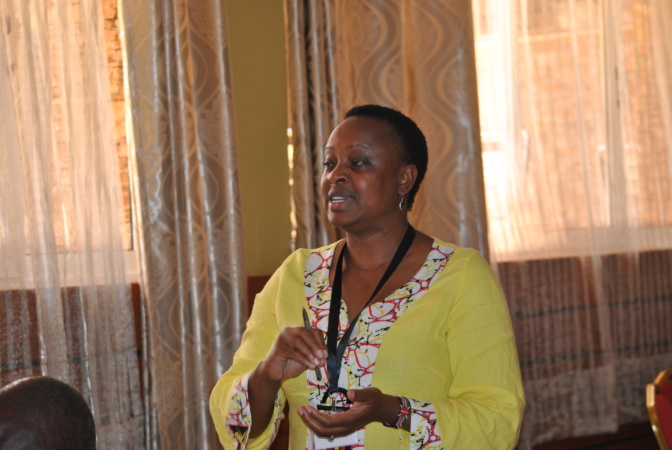 Esther Njuguna-Mungai is a social scientist, currently working as the Gender Specialist in the CGIAR Research Program on Grain Legumes and Drylands Cereals that is led by the International Centre for Research in Semi Arid Tropics (ICRISAT) and a Gender Research Coordinator, GLDC. She is coordinating a portfolio of research that seeks to understand the Gender dynamics in seed systems, Gender Yield Gap, Women participation in agricultural capacity building, interface between gender research, women and crop breeding processes, Gender Norms, and gender capacity enhancement for gender research implementation in Sub Saharan Africa and South Asia. She has been working with male and female smallholder farmers since 1996. She is a graduate of Wageningen University and Research Centre (Agricultural Development – Msc) and University of Nairobi-(Agricultural Development and Economics) – PhD.
Related resources
Publications:
1. Adam, R. I., Kandiwa, V., David, S. and Muindi, P. 2019. Gender-responsive approaches for enhancing the adoption of improved maize seed in Africa—a training manual for seed companies. Mexico, CIMMYT. https://repository.cimmyt.org/handle/10883/20138
2. Adam, R. I., Kandiwa, V., David, S. and Muindi, P. 2019. Gender-responsive approaches for enhancing the adoption of improved maize seed in Africa—a training manual for agro-dealers. Mexico, CIMMYT. https://repository.cimmyt.org/handle/10883/20139
3. Adam, R. I., Kandiwa, V., David, S. and Muindi, P. 2019. Gender-responsive approaches for enhancing the adoption of improved maize seed in Africa—a training manual for breeders and technicians. Mexico, CIMMYT. https://repository.cimmyt.org/handle/10883/20140
4. Kandiwa, V., Adam, R., Lweya, K., Setimela, P., Badstue, L. and Muindi, P. 2018. Gender-responsive approaches for the promotion of improved maize seed in Africa. Mexico, CIMMYT. https://repository.cimmyt.org/handle/10883/19936
5. Adam, R., Kandiwa, V. and Muindi, P. 2018. Gender-responsive budgeting tool for the promotion of improved maize seed in Africa. Mexico, CIMMYT. https://repository.cimmyt.org/handle/10883/19940
6. Adam, R.I, Sipalla, F., Muindi, P., and Kandiwa, V. 2019. Women in the Maize Seed Business in East and Southern Africa. Mexico, CIMMYT. https://repository.cimmyt.org/handle/10883/20141
Videos: