The CGIAR Collaborative Platform for Gender Research hosted the webinar 'Typologies of change – Making sense of gender integration in agriculture and food security research' on Tuesday April 16 (3.00-4.30pm CET). The webinar was organized in collaboration with the International Development Research Centre (IDRC) and KIT Royal Tropical Institute.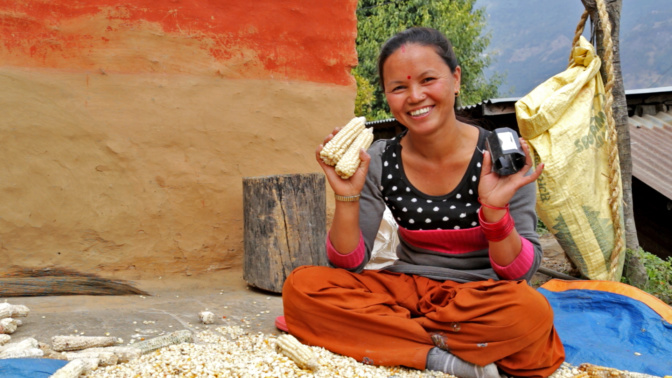 Presentation and webinar recording
The webinar recording is available here (type the password: qMgPfwR3)
Background
The Canadian International Food Security Research Fund (CIFSRF) was a CAD$124.5 million research for development program implemented from 2009-2018 by Canada's International Development Research Centre (IDRC) and Global Affairs Canada. CIFSRF projects were funded in 24 countries and involved 20 Canadian and 40 Southern partner organizations.
The program's aim was to improve food security and nutrition through applied, collaborative, results-oriented research that informs development practice.
In order to clarify how gender can be integrated into agriculture research for development (AR4D) and how AR4D can contribute to gender transformative change, in 2017, IDRC commissioned KIT Royal Tropical Institute to carry out a gender synthesis of CIFSRF-funded projects.
KIT approached the synthesis by developing typologies from a bottom-up perspective. Categories of gender integration strategies and gender outcomes and their interrelationships were not predefined. They were built inductively from existing project data and used as building blocks for the gender synthesis's analytical framework. This framework consisted of (1) a gender integration typology and (2) a gender outcomes typology.
Purpose of the webinar
During the webinar, the discussants highlighted key features of this framework and presented key findings of the gender synthesis.
Webinar discussants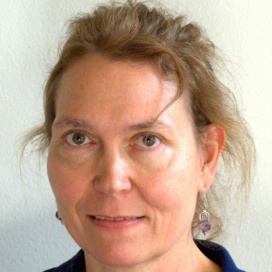 Katrine Danielsen is a gender equality and social justice advisor at KIT Royal Tropical Institute in Amsterdam. Her expertise is at the nexus of gender, agriculture and natural resources management in different geographies and in different thematic areas including food and nutrition security, crop agriculture, livestock husbandry, community forestry, energy access, and mining. Much of her work is situated at the interfaces between policy, research and practice such as her work on gender integration and gender transformative approaches in AR4D.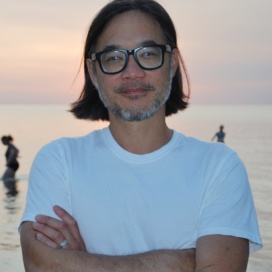 Dr Franz Wong is a senior social development and gender equity advisor at KIT Royal Tropical Institute. He leads gender research and capacity strengthening initiatives at KIT and has been a senior team member for a number of applied research and capacity strengthening projects, including various gender-related assessments. Franz is a trained social scientist. He has supported different development organizations and projects in a variety of social and economic development areas including agriculture research, sustainable livelihoods, and the elimination of violence against women.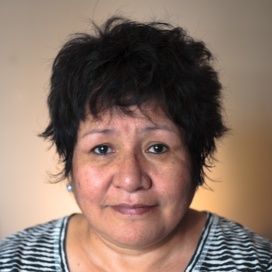 Dr Silvia Sarapura is senior advisor at KIT Royal Tropical Institute. She is an interdisciplinary professional with experience in research, teaching and programming in gender and agriculture in the Global South including South East Asia, Africa and Latin America. The emphasis of her work has been in the areas of sustainable development, people centered development and gender programming as well as policy and North-South partnerships.
Dr Jemimah Njuki is a Senior Program Specialist at Canada's International Development Research Centre (IDRC) where she develops and manages projects on the empowerment of women and girls working in agriculture and on agriculture and food security. She chairs the Steering Committee of the African Women in Agriculture Research and Development, a program empowering women researchers to develop their scientific and leadership skills. She is also an advisor to the UN Women Regional Office for Eastern and Southern Africa. For the last 18 years she has carried out gender research, managed women's economic empowerment programs in Africa and Asia, trained researchers, NGO staff and extension officers on how to integrate gender in their work and to work with women smallholder farmers. She has worked in various countries including Kenya, Uganda, Tanzania, Zambia, Zimbabwe, Malawi, Mozambique, Ghana, the Gambia, Mali, Senegal, Guinea, Tanzania, Rwanda, Burundi, DR Congo, India, Bangladesh, Canada and the US.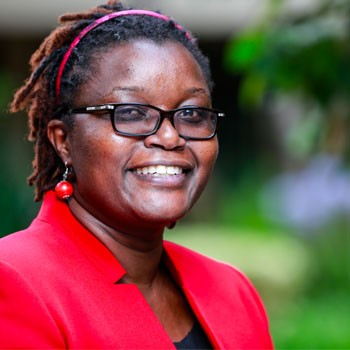 From 2003 to 2009, she worked at the International Centre for Tropical Agriculture linking smallholder farmers to markets, training men and women on good agricultural practices and working with men to support women's empowerment through community dialogue and engaging male champions of change. During this time, she trained over 500 researchers, practitioners and extension agents on approaches for empowering women smallholder producers. In 2009, she started the first ever gender research program at the International Livestock Research Institute in recognition of the role that livestock plays as an asset for women. In 2012, the started and managed the Women in Agriculture Program at CARE USA working with over 50,000 smallholder women farmers in Africa and Asia. She has co-edited two books. 'Women and livestock in Eastern and Southern Africa', and the other on 'Transforming Gender and Food Systems in the Global South'. She has also published widely in international journals. In 2015, she founded and is the current Editor in Chief of the Journal of Gender, Agriculture and Food Security. The journal aims to improve the quality of gender research and encourage researchers from global south to contribute to scientific leadership on issues of gender and women's empowerment in the agriculture sector. She is an Aspen New Voices 2017 Fellow. Her articles including where they have been published can be found on https://medium.com/me/stories/public
Related resources