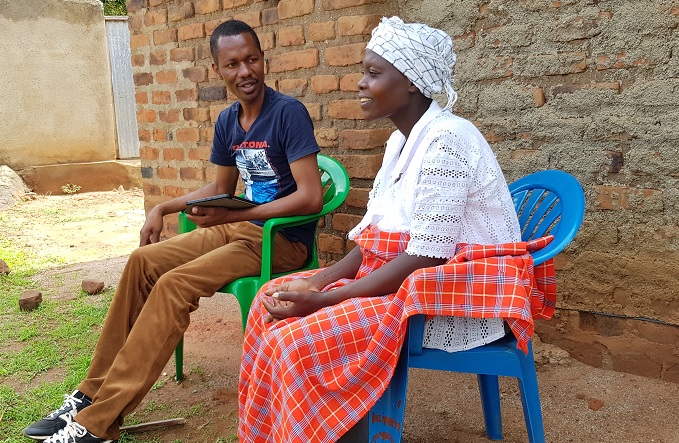 Rural transformation has the potential to empower women, expand their livelihood opportunities, and erode harmful gender norms. Ensuring that women benefit, alongside men, from this process is critical—not least to build women's resilience to shocks such as the recent Covid-19 pandemic. However, it presents a number of challenges that policies and programs promoting gender equality can help address.
Rural transformation is central to the broader structural transformation process taking place in developing countries — fueled by the globalization of value chains, changing food systems, new technologies, conflict and displacement, and climate change, among other factors. When rural economies transform, farmers start to engage in nonfarm activities, agriculture becomes more capital intensive and commercially oriented, and linkages with neighboring towns and cities grow and deepen. Rural transformation can bring about many positive changes in rural areas. Will everyone benefit from those changes equally? More specifically, will women be able to reap the benefits of the transformation in the same way as men?
Covid-19 has complicated the process of rural transformation by further stretching already scarce resources and job opportunities, and disrupting the normal functioning of markets in some cases. It has reduced migration and remittances, increasing the number of possible users of productive assets, and the number of potential decision-makers in the household. Nonetheless, rural economies continue to transform, and ensuring that women can benefit from increasingly scarce resources and opportunities, and build resilience to negative economic shocks like covid-19 going forward, has becoming an even greater—and more pressing—challenge.
A new PIM Synthesis Brief, "Gender and Rural Transformation," based on the work of our CGIAR gender team over the past few years, illustrates how the processes of rural transformation may influence women's and men's labor patterns, access to resources, and broader gender relations and norms.
Continue reading this blog post on the PIM website.