CGIAR Gender News
Resource-poor women farmers benefit by forming collectives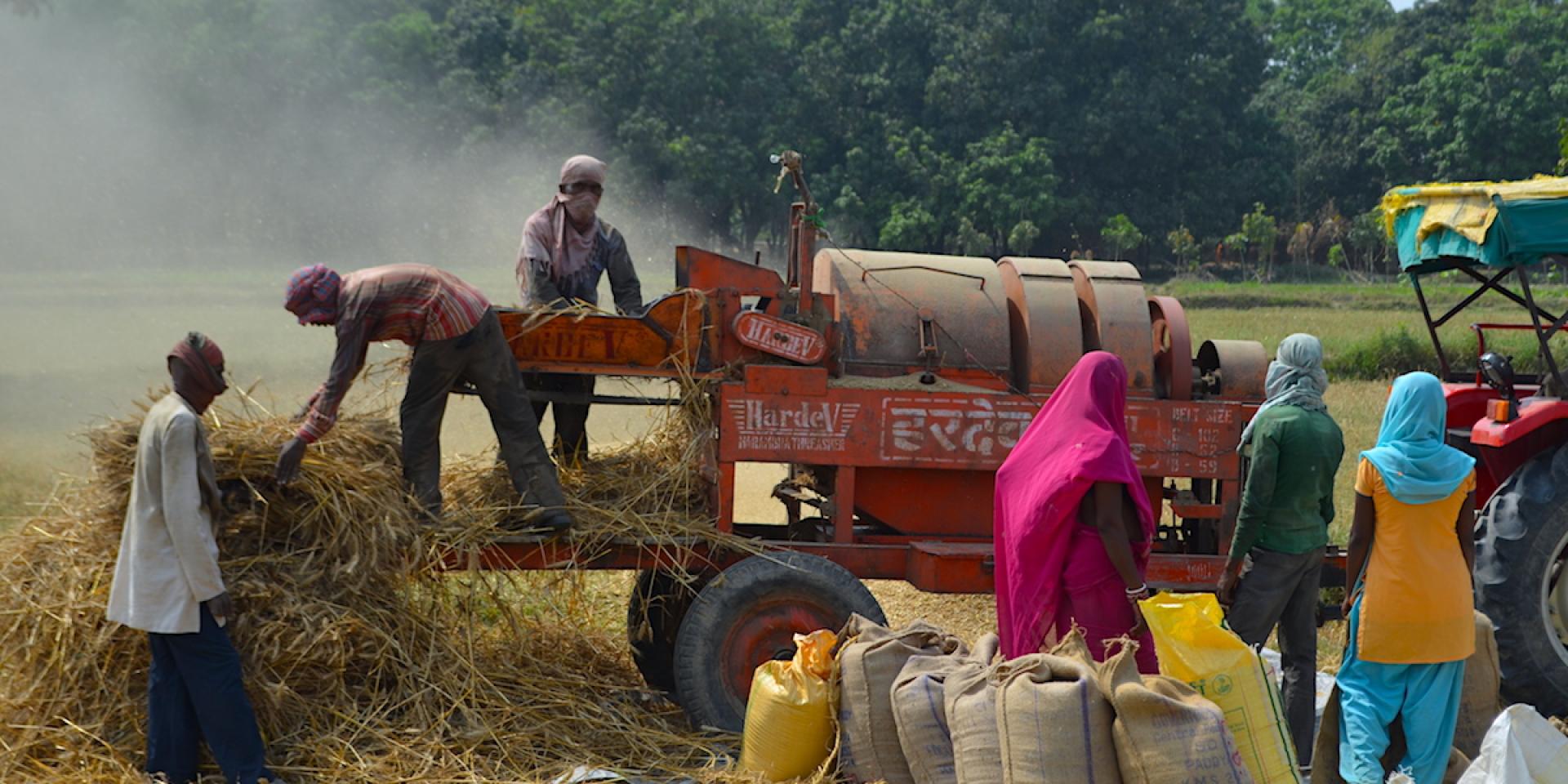 Collectives enhance productivity and improve livelihoods
Poor and landless farmers can sustainably improve their livelihoods by pooling their land, labor, capital and skills in self-organized collectives. These benefits are especially important for rural women who, through these collectives, can further develop their skills and knowledge to sustainably increase their farm productivity and create viable livelihoods for themselves and their families. Very importantly, collectives enable tenant farmers to increase their bargaining power vis-à-vis landlords in feudal contests. That is the overall conclusion of our research based on an action research project in Nepal and eastern India, recently published in the Journal of Agrarian Change.
In 2015, the International Water Management Institute (IWMI) along with a network of local NGO partners initiated a project that aimed to address the needs of marginal and tenant farmers, especially women. In the region, the Eastern Gangetic Plains, these farmers are often landless or work on tiny, scattered plots. They are further challenged by climate change and the migration of men to cities for work. At the same time, communities in this region have long experienced deep-rooted inequalities of caste, class, gender and ethnicity, as a result of which most development initiatives to date have largely benefitted medium to large male farmers who own land and have access to capital.
This project adopted a collective approach, building on research on similar initiatives undertaken elsewhere, focusing especially on women's farm collectives in Kerala and Telangana in India, which have demonstrated that they were typically more productive --- and gain higher profits --- than individual family farms.