Engendering Data Blog Post
Applying new evidence for women's empowerment (ANEW): New metrics for agricultural value chain projects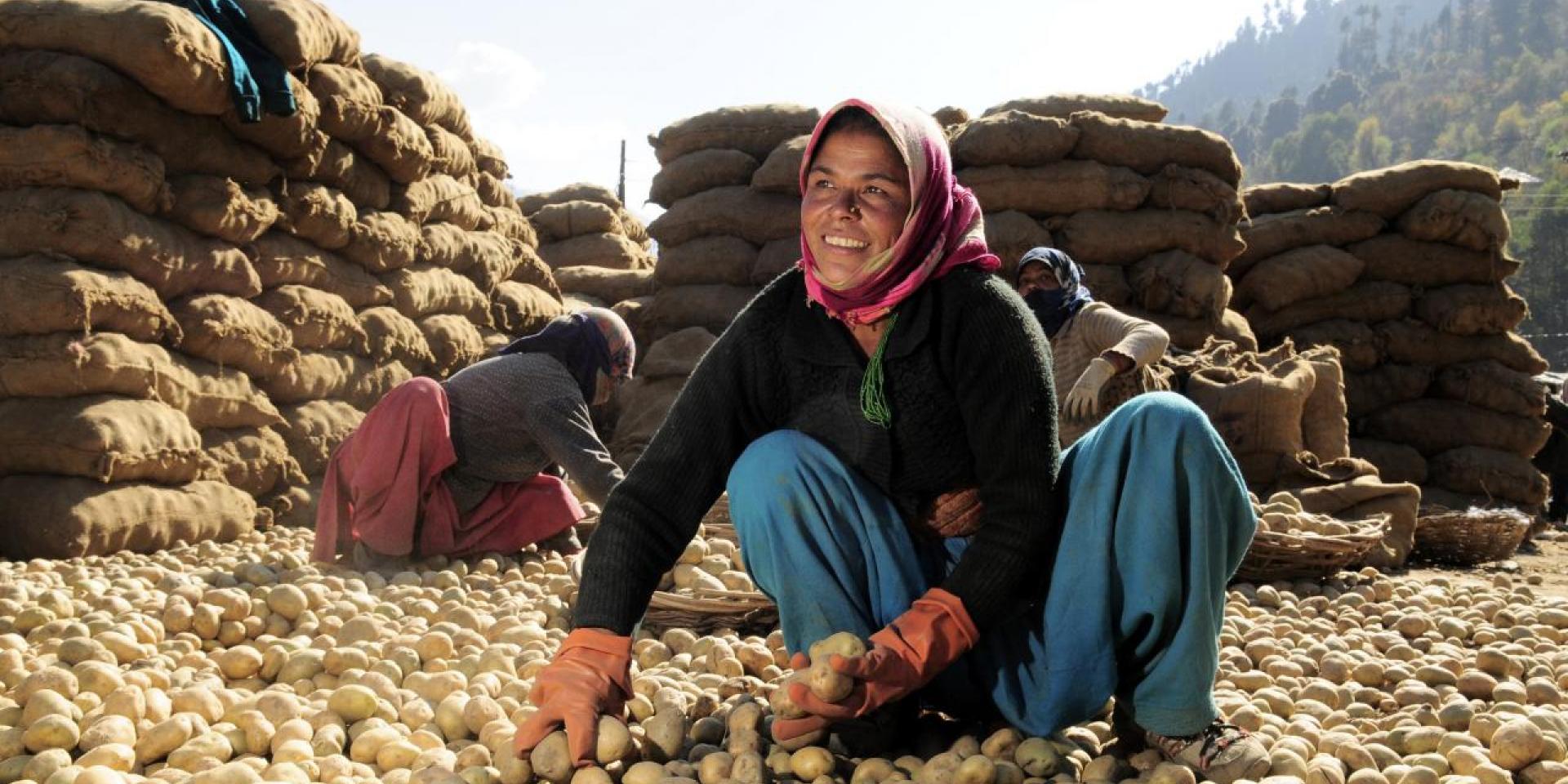 This blog describes exciting new work being done to tackle two problems: First, there is a long-standing gap in tools that can measure the collective agency of groups, such as farmers' organizations. As governments and NGOs increasingly use women's groups as mechanisms for delivering services and information to women, understanding how groups operate and bring about collective agency is critical. Second, high-frequency data collection has recognized value; the authors discuss their efforts to develop a short and high-frequency monitoring and evaluation (M&E) tool for projects that can permit nuanced tracking of impacts over time.
The Women's Empowerment in Agriculture Index (WEAI) and its project-level version (pro-WEAI) are recognized as important tools both to measure women's empowerment and to understand the underlying processes leveraged by agricultural development projects to empower women. However, these indices are primarily centered on individual-level experiences and barriers in small-scale production. There remains an unmet need to understand and measure empowerment along value chains in high-value or internationally traded commodities, especially those that are based in farmer's collectives like Farmer Producer Organizations (FPOs). In addition, there is a need for agricultural value chain projects to be able to monitor progress toward their own goals at a frequency of their choosing, as would be possible with shorter M&E tools that can be incorporated seamlessly into existing monitoring systems.
IFPRI's new project, Applying New Evidence for Women's Empowerment (ANEW), aims to fulfil both these needs. The project will adapt the pro-WEAI for market inclusion (pro-WEAI+MI) to suit market-oriented agricultural value chain projects, including additional indicators of collective agency, and will also develop a new M&E tool for WEAI. The ANEW core team consists of researchers from IFPRI and Cultural Practice, LLC (CP) with expertise across multiple disciplines, who will use both quantitative and qualitative methods to develop and refine these tools.