CGIAR Gender News
Building resilience for women bean farmers in Kenya in the wake of COVID 19 pandemic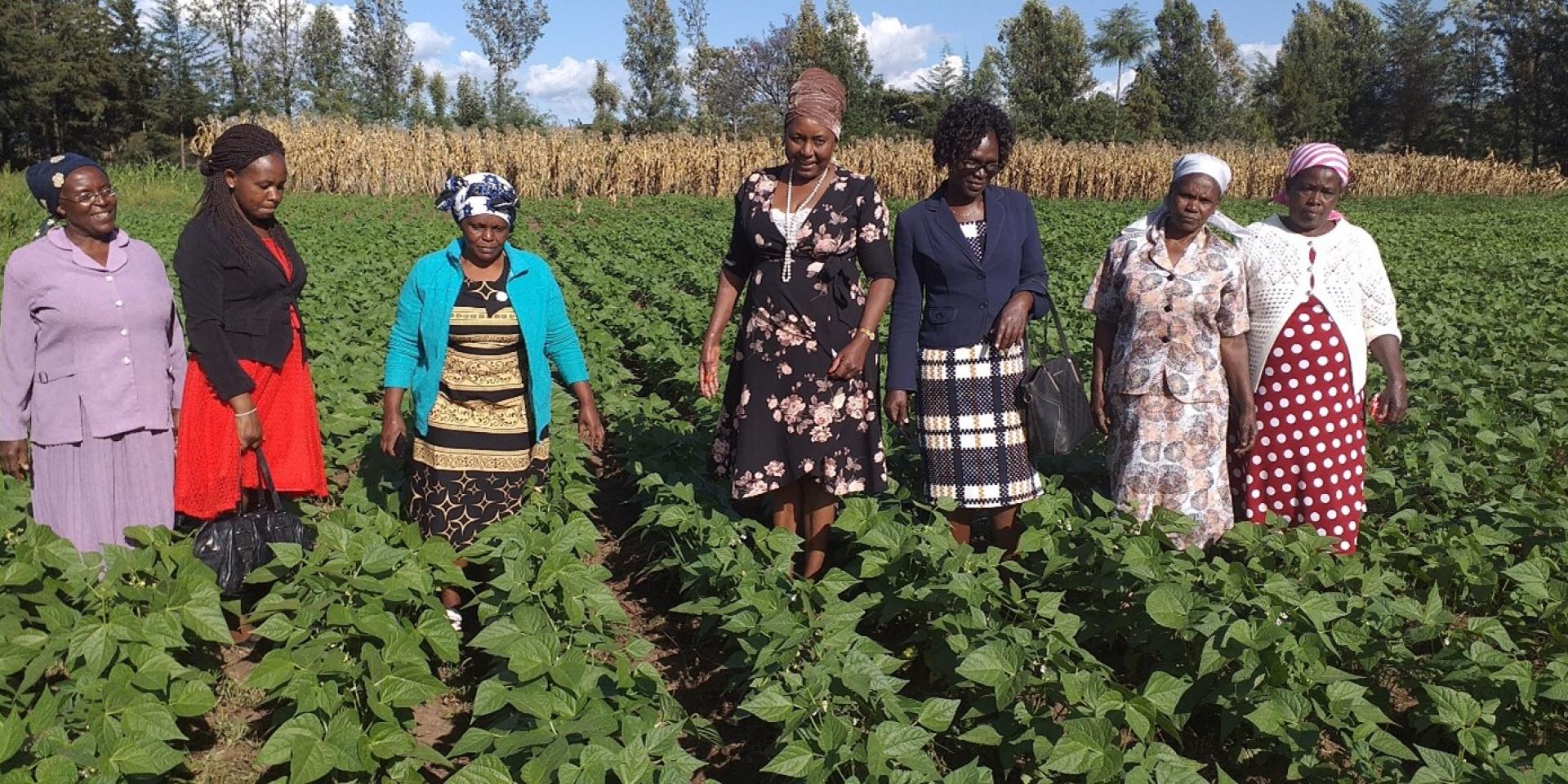 When the COVID-19 pandemic hit Kenya, it exacerbated the already struggling food system. Cognizant of multiple uses of beans, the Pan-Africa Bean Research Alliance (PABRA) embarked on the promotion of wider use of beans to increase food and nutrition security even before COVID-19 to improve resilience of communities. Through PABRA, the Kenya Agricultural and Livestock Research Organization (KALRO) and the Alliance engaged with Lucy Wairimu, the Secretary, Gituamba Ushirikiano Women Group with 56 women members. 
The group shared their challenges in securing nutritious food and limited capacity to secure job opportunities combined with loss of incomes. The group were using two bean varieties that are late maturing and released in 1972 –Mwetamania, and Kifarm– and urgently needed new climate- resilient varieties.
With support from PABRA, KALRO initiated a seed revolving scheme, where group members could share bean seeds with one another every season. A transformation journey started in March 2019 when the Group received 72 kilograms of Nyota, a newly released, climate-resilient, High Iron and Zinc bean variety which is also early maturing and highly demanded by consumers. Despite erratic weather, the group harvested 1,872 kilograms where they would normally harvest 500 kilograms.
Wairimu said: "With the pandemic, the group shifted from physical meeting and shared our agronomic concerns through short messages on WhatsApp with the extension officer and KALRO officers. This helped us diagnose issues on the farm, we took pictures of the ailing plant and sent on our phone."
The group also acquired trained on right bean planting, spacing, and fertilizer application from the technical team at KALRO and the Alliance.