CGIAR Gender News
Children's TV series promotes gender equality and fish-based nutrition in Bangladesh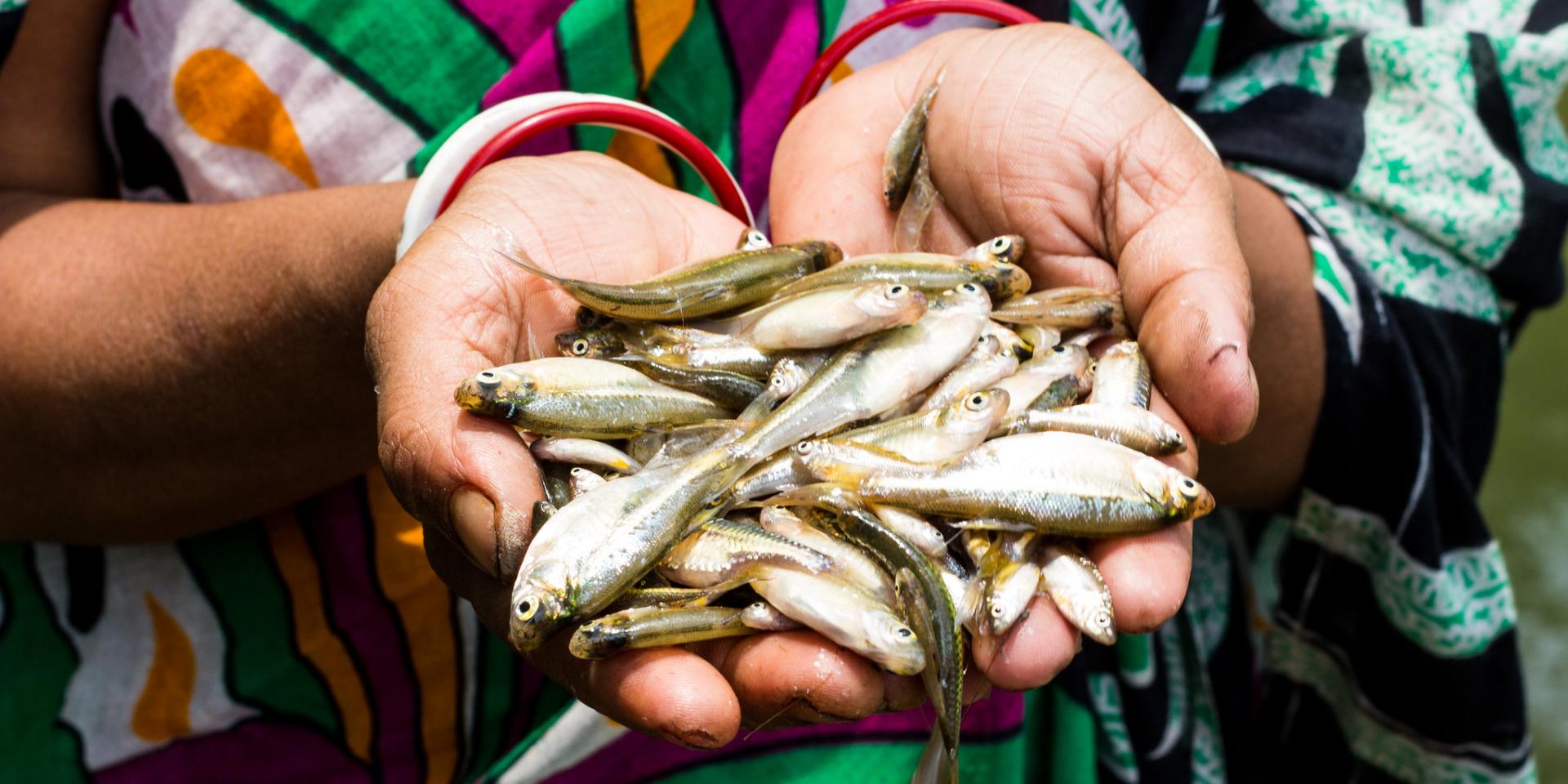 A new children's TV series promoting fish-based nutrition, gender equality, and women's involvement in aquaculture has reached almost 600,000 people in Bangladesh.
Mecho Tota Gecho Bhoot is a 26-episode series that shares positive messages targeting children—newborn to 14 years old—and their parents and caregivers, to drive behavior change.
"In Bangladesh, there are strong gender stereotypes that can create social problems like time burdens for women, gender discrimination in access to nutritious foods and nurturing the potential of girls and boys as they grow up, and social perceptions that limit women engaging in aquaculture," said Zinat Hasiba, Gender, and Youth specialist for the Feed the Future Bangladesh Aquaculture Activity (BAA).
"When it comes to fish consumption, children are not encouraged to eat fish, and there's a lack of knowledge on the nutritional benefits of aquatic foods and how to prepare them."
"Through the drama series, we hoped to tackle these harmful norms by encouraging children and parents to eat more nutritious fish, promoting gender-equal practices in households, and encouraging more women to participate in aquaculture," she said.
The TV series was developed as part of the BAA project funded by USAID and implemented by the CGIAR Research Program on Fish Agri-Food Systems (FISH) led by WorldFish.