Job opportunity
Communications Associate II-CGIAR GENDER Impact Platform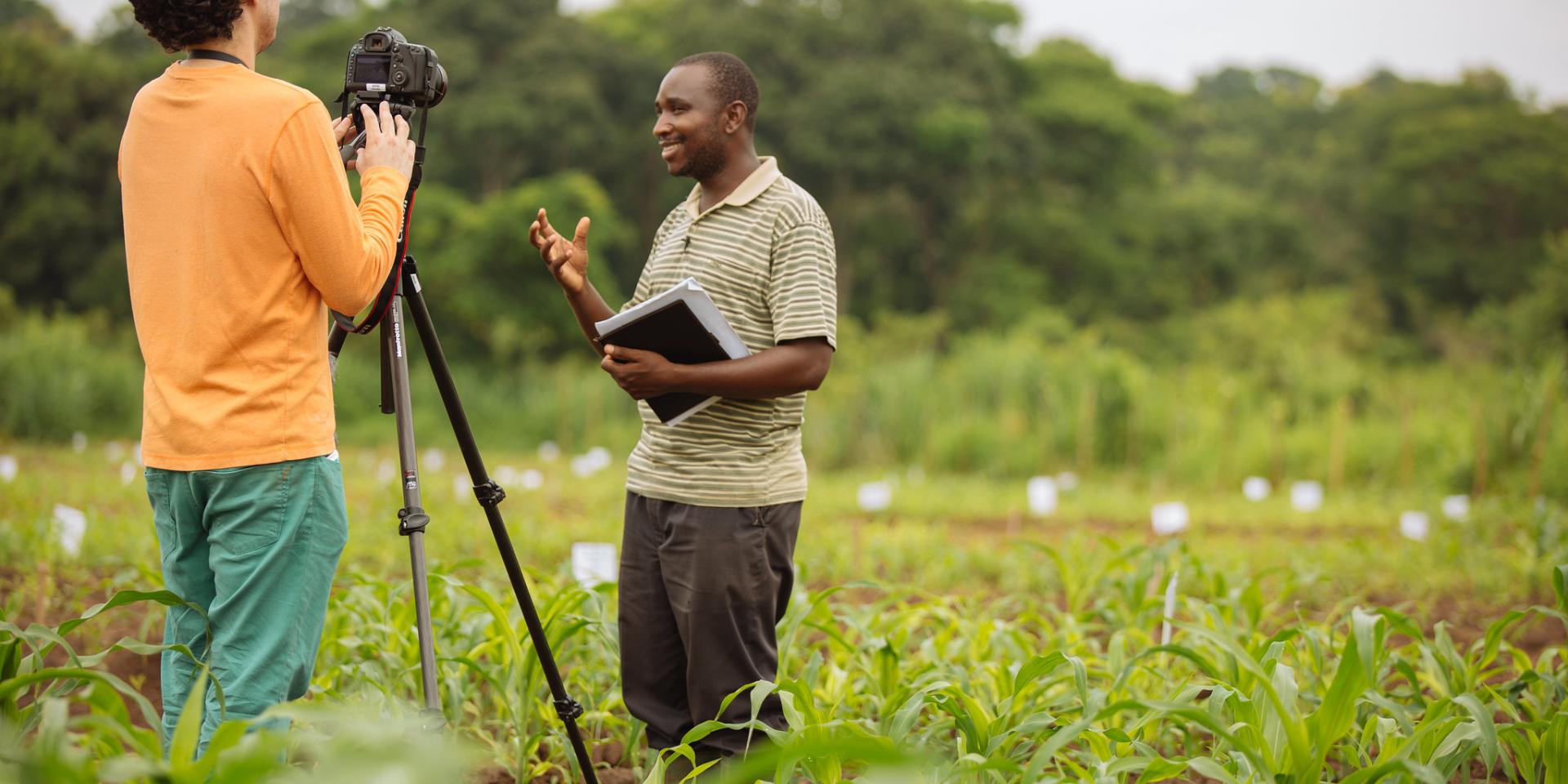 ILRI works to improve food and nutritional security and reduce poverty in developing countries through research for efficient, safe and sustainable use of livestock. It is the only one of 15 CGIAR research centres dedicated entirely to animal agriculture research for the developing world. Co-hosted by Kenya and Ethiopia, it has regional or country offices and projects in East, South and Southeast Asia as well as Central, East, Southern and West Africa. www.ilri.org
Key Responsibilities
Content production
Writing blog posts, evidence explainers and other content as needed
Organizing submissions for and supporting development of the bi-monthly GENDER newsletter
Organizing content for and supporting development of communications campaigns, such as for International Days or events
Managing content and assets
Managing content, publications, training courses and more to GENDER's virtual resource hub using Drupal CMS
Uploading and categorizing publications and other outputs on appropriate repositories (CG Space, YouTube, etc.)
Event support
Together with the Platform team, organise regular GENDER events, including webinars
Prepare draft communications and conference materials for the annual GENDER conventions as part of the organizing committee and manage/ organize the generated assets ensuring ease of access
Media and partner engagement support
Participate in building and overseeing a network of national and regional journalists on gender in agriculture
Collaborate with communications teams in CGIAR and partner organizations on content creation and network building
Contribute to building a vibrant community of practice for gender researchers within and beyond CGIAR, e.g., by stimulating regular interaction and continued growth of the Platform's groups communities
3. Required qualification and experience
Bachelor's degree in a relevant discipline, e.g., Communications, journalism, development communications, mass media and communications with a minimum of one year experience or diploma in a relevant field with three years of relevant professional experience 
Proficient with asset and content management systems, including Drupal
Excellent oral and written communication skills, including experience with writing engaging content, such as blog posts and media articles, on complex scientific topics
Proven track record of effectively collaborating and working in a team, including experience with using project management platforms such as Asana
Keen attention to details and strong organizational skills
Desirable qualifications and experience
General understanding of gender research in agriculture and food systems concepts and trends
Prior experience working with CGIAR or an international NGO
Knowledge of mass media networks and platforms, particularly in Kenya or East Africa
Prior experience with event organization and webinars
Prior experience with community building
Post location: The position will be based in Nairobi, Kenya
Terms of Appointment: This is position is at job level HG11 and it is open to national applicants. The position is a 3-year contract, renewable subject to satisfactory performance and availability of funding. ILRI offers a competitive salary and benefits package which includes medical and other insurances.
Applications: Applicants should send a cover letter and CV expressing their interest in the position, what they can bring to the role and the names and addresses (including telephone and email) of three referees who are knowledgeable about the candidate's professional qualifications and work experience to the Director, People and Organizational Development through our recruitment portal by clicking on the "Apply Now" tab above before 25 October 2022. The position title and reference number: REF: CA/670/2022 should be clearly marked on the subject line of the online application.
We thank all applicants for their interest in working for ILRI. Due to the high volume of applications, only shortlisted candidates will be contacted.
ILRI does not charge a fee at any stage of the recruitment process (application, interview meeting, processing or training). ILRI also does not concern itself with information on applicants' bank accounts
ILRI is an equal opportunity employer.
Subscribe by email to ILRI jobs alert