CGIAR Gender News
A feminist approach to restoration – interview with Marlène Elias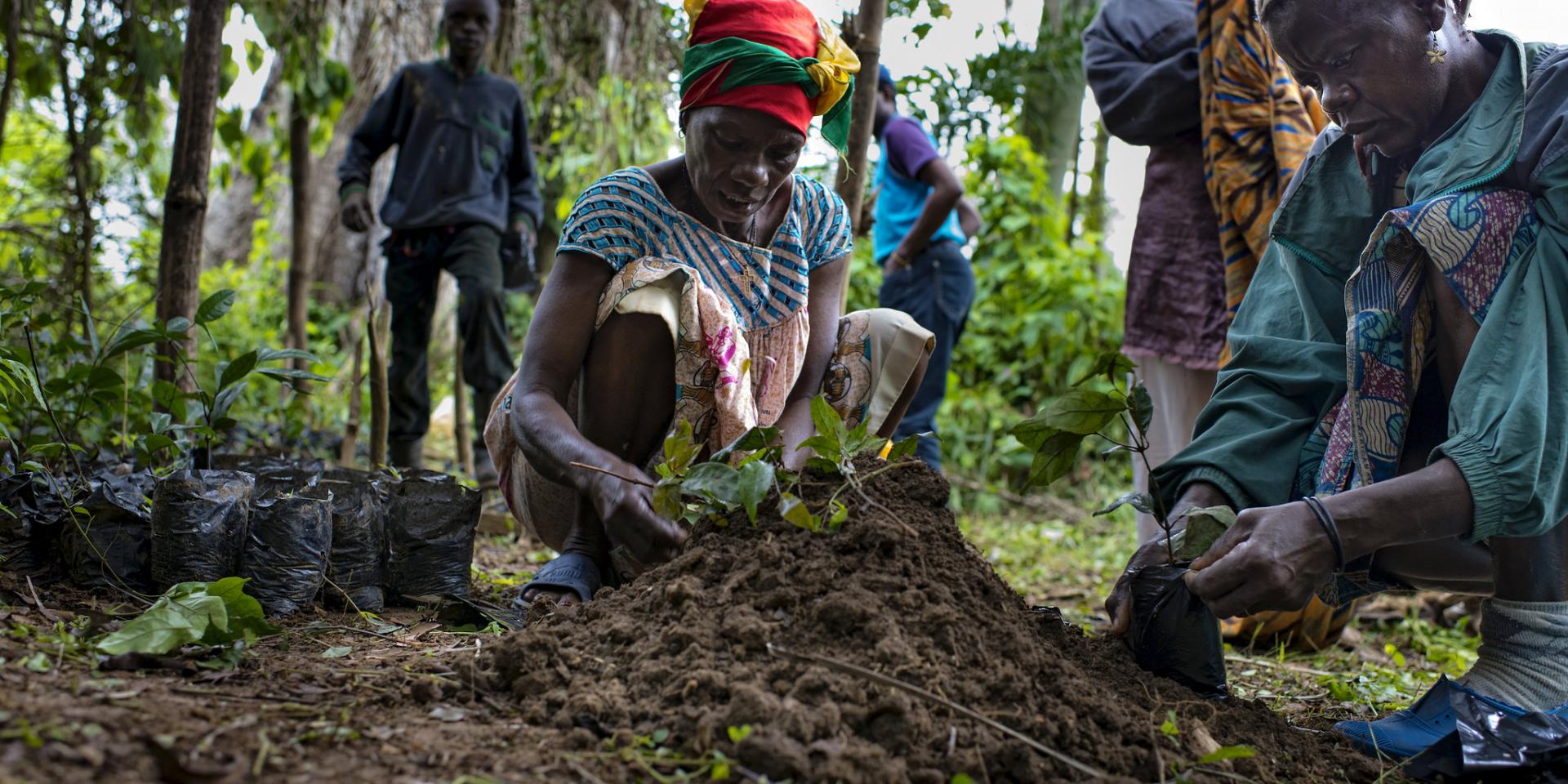 Land degradation costs the global economy up to USD 10 trillion per year – or around 17 percent of gross world product. World leaders have recognized the problem and are now turning their attention to restoring the Earth's degraded and deforested landscapes. The U.N. Decade on Ecosystem Restoration, which launched in June and will run through 2030, will ramp up efforts to combat land degradation across the globe.
But although the Decade will be driven by the latest biophysical science, a team of scientists has argued that policymakers need to pay greater attention to social and political considerations as well.
In a special issue of Ecological Restoration titled "Restoration for whom, by whom: Exploring the socio-political dimensions of restoration", the scientists make the case for exploring these dimensions through the lens of feminist political ecology. The issue, reported on by IFPRI, The Alliance of Bioversity and CIAT, EurekAlert! and also picked up by Mongabay, features 11 studies examining the issues of equity and inclusion in ecological restoration.
We recently spoke with Marlène Elias, FTA's Coordinator of Gender Equality and Social Inclusion who was co-guest editor of the special issue. Together with Deepa Joshi and Ruth Meinzen-Dick, Marlène is also authoring the introductory Perspective "A Feminist Political Ecology of Restoration" contained in the Special Issue.
Enjoy!
This interview has been edited for length and clarity.
In this important new article, you and your colleagues speak about "social and political dimensions of restoration." Could you explain what you mean in simple terms?
We're essentially talking about the politics, the power relations and the social relations that underpin restoration.
Often, because restoration is a field dominated by the natural sciences, it focuses more on the ecological aspects. What we're trying to do is center people in that field. There have been several efforts to do that, but they often focus on the economic aspects, or they speak about participation and stakeholder engagement without really engaging with the power, politics and relational aspects of restoration. So, that's what we're trying to bring to the fore.
Can you give any examples, either positive or negative? Are there any correlations you would like to underline?
If we ignore power relations around who captures the benefits and plan interventions without thinking carefully about how resources are allocated and who participates in restoration projects, we run the risk of elite capture.
For example, one of the papers in the special issue talks about farmer-managed natural regeneration, and how interventions may ultimately benefit village chiefs and founding lineages the most, as they tend to have more privileged rights to land. So, it's important to carry out a careful analysis of tenure and power relations among community members to prevent this elite capture.
The same goes for gender relations. If you're not looking carefully at how labor is allocated within households, and you ask households to be in charge of providing labor for restoration, particularly unremunerated labor, then women could end up putting in labor without benefiting from it. The benefits might instead be directed to heads of household, who tend to be predominantly men in most of the contexts we work in.
So, if you don't consider power relations and the norms that distribute labor and decision-making rights and responsibilities, and the distribution of benefits, you will run into skewed outcomes where the costs and benefits of restoration are not equitably distributed.
Restoration is one of the key FTA research domains, we have been working on those issues and developing innovations since day 1. For example, we recently released an options-by-context typology for people-centred nature-based land restoration through agroforestry. This typology can help linking knowledge with action in people-centric restoration in which all actors are brought to the table sharing responsibilities and roles. At the end of the day, empowerment of resource users and managers, including within multi-stakeholder processes,  is the key component to successful restoration practices.