GENDER insights
Interview: What did COP27 mean for gender equality, youth and social inclusion?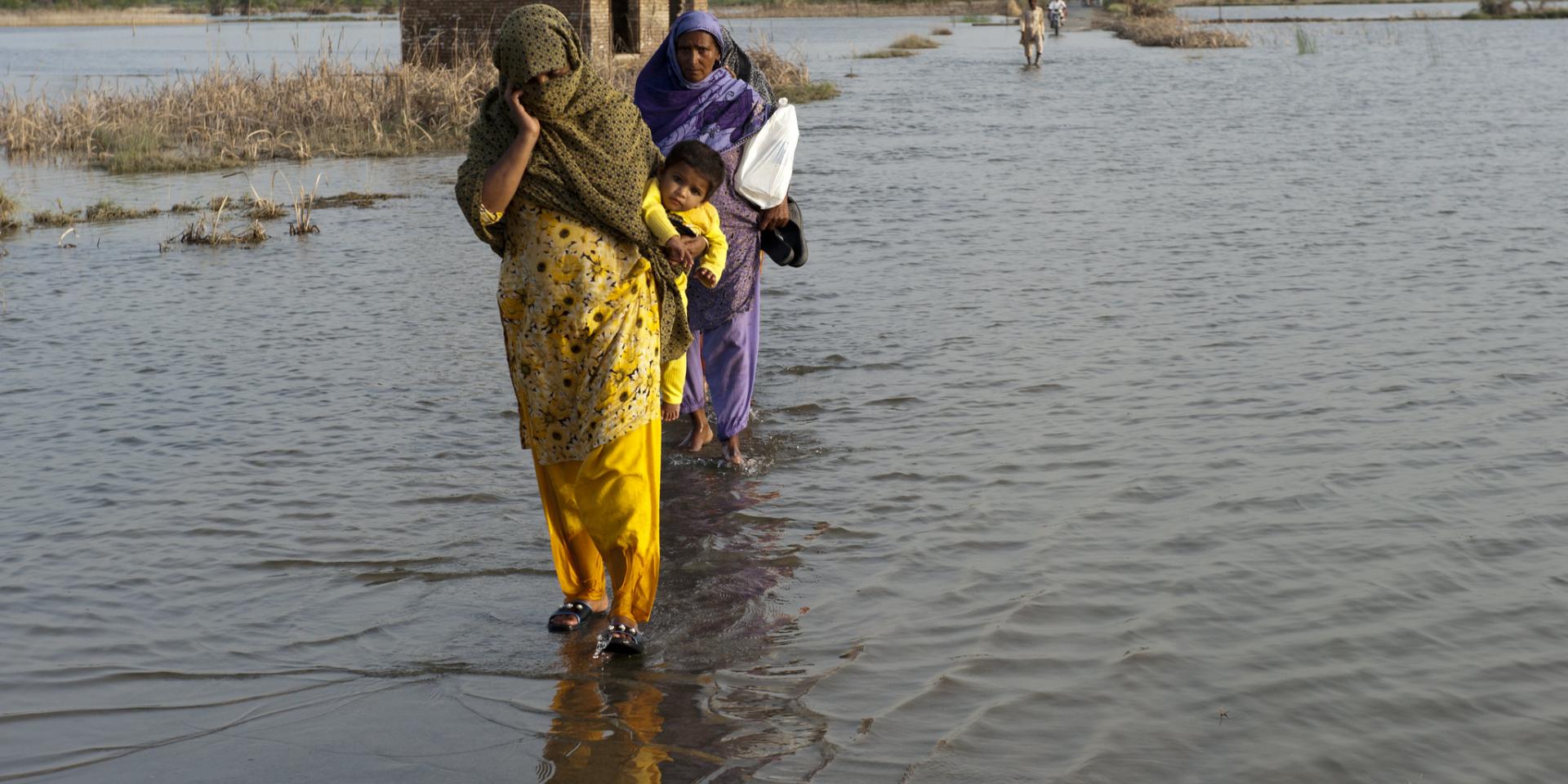 In this interview with Aditi Mukherji, Director, CGIAR Climate Adaptation and Mitigation Impact Area Platform, we asked what COP27 meant for gender equality, youth and social inclusion and what it would take for the event to deliver climate justice.
The 27th session of the Conference of the Parties (COP 27) to the UNFCCC, happening from November 7-18, 2022, in Sharm El-Sheikh, Egypt, was dubbed the "implementation COP". We asked Mukherji if that was a good sign for women and men smallholder farmers?
"Any implementation of successful climate action would mean having the communities who face the greatest impact of climate change at the center of those actions – and that means exactly the communities you mentioned—women, marginal farmers from the Global South are those communities at the forefront."
Mukherji continued:
"We know from the past 10 years or so that the amount of finance overall for climate action has increased. But it's still not enough. And adaptation actually gets a much smaller share of funding than mitigation. According to some estimates, adaptation only gets 10 to 20 percent of the total financing compared to mitigation."
However, she underscored, "without very rapid mitigation, even adaptation goals will fail." This means financing for mitigation cannot be removed or redirected adaptation – both have to happen.
Asked about what it would take for COP27 to deliver climate justice, Mukherji explained that particularly the Paris Agreement does have climate justice at its heart in that it mentions differentiated responsibilities.
"Now it is just really about implementing those [agreements], and that would mean more finance to some of the most marginalized communities."
On the matter of what role gender considerations should play in national climate policies, Mukherji said that the science is very clear:
"For us to solve this climate crisis, we have to really take on onboard the voices of those who have been most severely impacted. And we know that women, children, marginalized communities, Indigenous people, are the ones at the forefront of climate impacts. So obviously, any solution that doesn't center these voices is unlikely to work."
Finally, on the importance of having diverse voices at the negotiation table, at COP27 and future ones, Mukherji spoke about both moral and scientific justifications:
"This world belongs to all of us, and all of us have equal rights on this carbon budget. But apart from the moral question, there is also the science, and what we're finding in the working group II of the IPCC is very clear: unless the solutions are equitable and just, they're not likely to work."
View the entirety of Mukherji's responses in the video interview posted above.