GENDER platform news
New CGIAR GENDER Platform and investment announced to build more inclusive agricultural benefits and greater food security in developing countries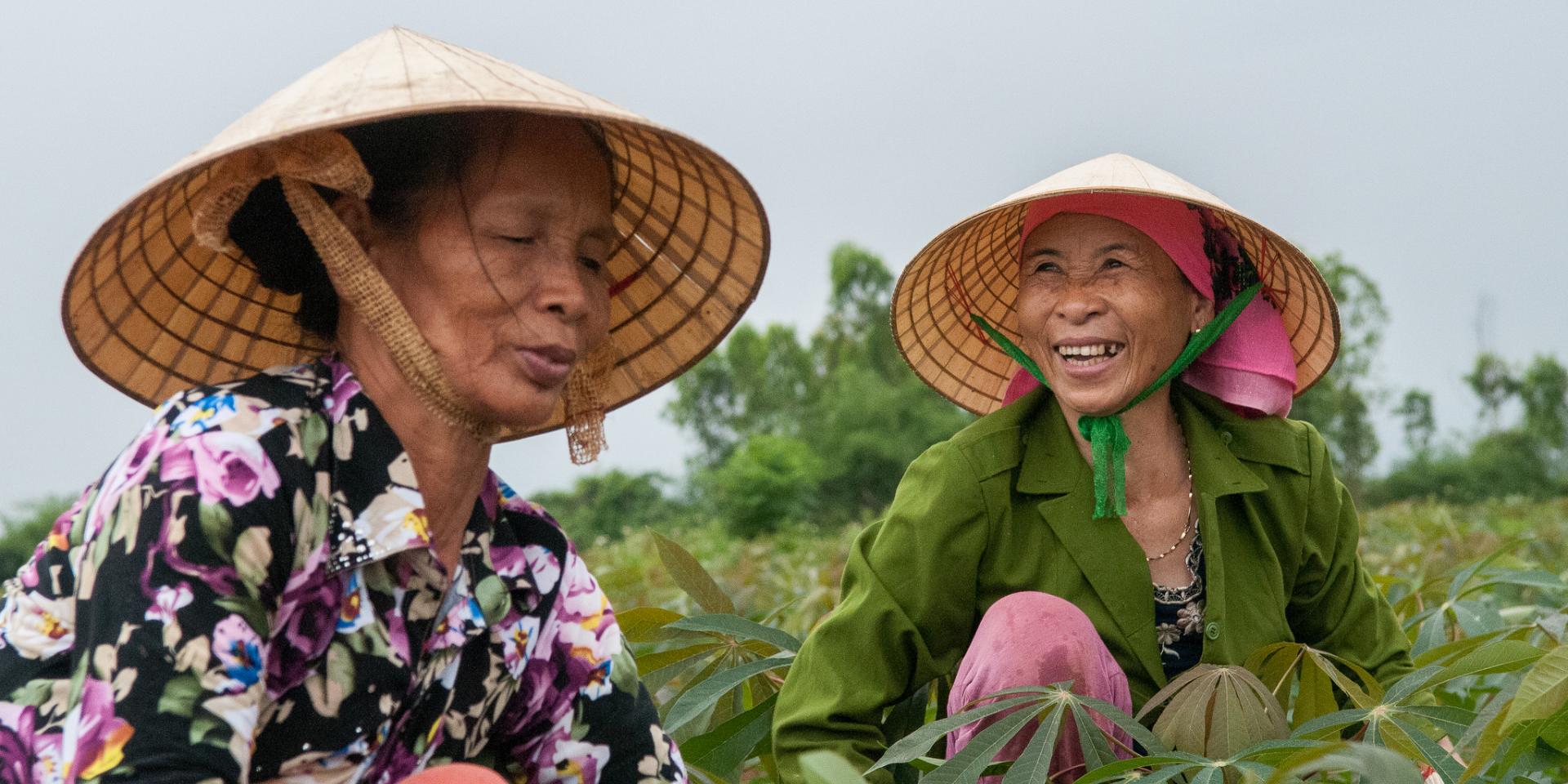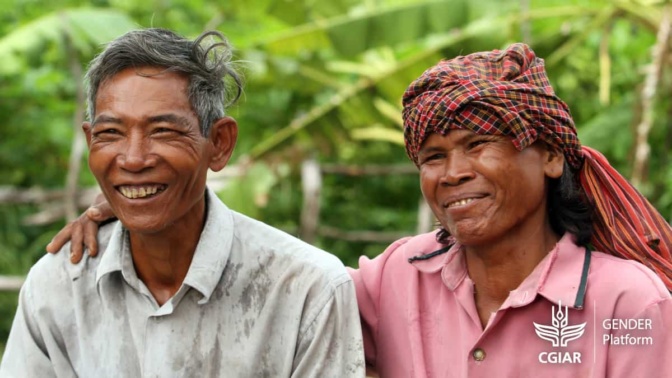 Nairobi, Kenya, 18 December 2019 — CGIAR, a global research partnership for a food-secure future, announced a substantial new investment in a platform designed to put gender equality at the forefront of global agricultural research for development. The CGIAR GENDER (Generating Evidence and New Directions for Equitable Results) Platform will transform the way gender research is done, both within and beyond CGIAR, to kick-start a process of genuine change toward greater gender equality and better lives for smallholder farmers everywhere. 
Jimmy Smith, Director General of ILRI, stated, "GENDER is well positioned to produce far-reaching and enduring impacts because it will aim to give a voice to the millions of women who today are mostly excluded from the extremely urgent efforts to produce enough, and good enough, food under the climate crisis. Only when both women and men are empowered to transform food systems can they successfully nourish families, communities, and entire nations, today and in the future."
GENDER aims to create a 'new normal'—a world in which greater gender equality drives more equitable, sustainable, productive and climate-resilient food systems. The Platform will provide high-quality evidence on what works for women's empowerment in agriculture so that science leaders and decision-makers can prioritize collective action on technologies and solutions that make a difference. 
"Transformation of our food systems is essential to sustainably defeat hunger and enhance nutrition – it is also a tremendous opportunity to invest in gender equality and inclusion. The CGIAR GENDER Platform is a concerted effort that we and our funder partners are making to step up our longstanding gender research agenda, to provide real data and rigorous evidence to policymakers and development partners on gender equity, to empower women and men in food systems everywhere, and to contribute to the achievement of SDG 5 on gender equality and empowerment of women and girls," said Claudia Sadoff, Gender Champion, CGIAR System Management Board.
The GENDER Platform will facilitate a change in culture, priority and practice within and beyond CGIAR to catapult global gender integration onto the center stage.
The gender lead at CGIAR's International Crops Research Institute for the Semi-Arid Tropics (ICRISAT), Esther Njuguna-Mungai, said, "We are excited to build an alliance of gender researchers across CGIAR and foster open participation of global, regional and national partners in agricultural research for development." 
Barbara Wells, Director General of CGIAR's International Potato Center (CIP), said, "I'm confident GENDER will help CGIAR to catalyze important global and local alliances. By identifying critical knowledge gaps in understanding the different constraints faced by women and men in agriculture and enabling excellence in interdisciplinary research, GENDER will greatly enhance our contributions to an inclusive and sustainable transformation of global food systems."
By working with national agricultural research extension systems, universities and non-government organizations, GENDER will aim to establish gender equality as key criterion for priority setting, targeting and managing agricultural research for development at all levels.
The goal of GENDER researchers is to expedite transformations in agricultural sustainability and in nutrition through creating greater gender equality. Achieving greater equality will help revitalize rural economies, bring value to consumers and leverage the power of economic growth to reduce poverty.
"Understanding the interplay of women and men in our food systems provides critical insights for transformative development," emphasized Matthew Morell, Director General of CGIAR's International Rice Research Institute (IRRI). "With the breadth and depth of its research base, GENDER promises to help generate both more inclusive agricultural benefits and more sustainable food security."
GENDER will build on a wealth of research and learning generated by the previous CGIAR Gender Network and the Collaborative Platform for Gender Research (2011–2019) and others, and it will support the ongoing gender work conducted in CGIAR. GENDER encompasses all 15 CGIAR Research Centers, 12 collaborative CGIAR Research Programs and 3 CGIAR System-wide research support Platforms. 
This announcement was originally published on CGIAR.org.