CGIAR Gender News
The new normal in agriculture: Convergence, collaboration, and inclusion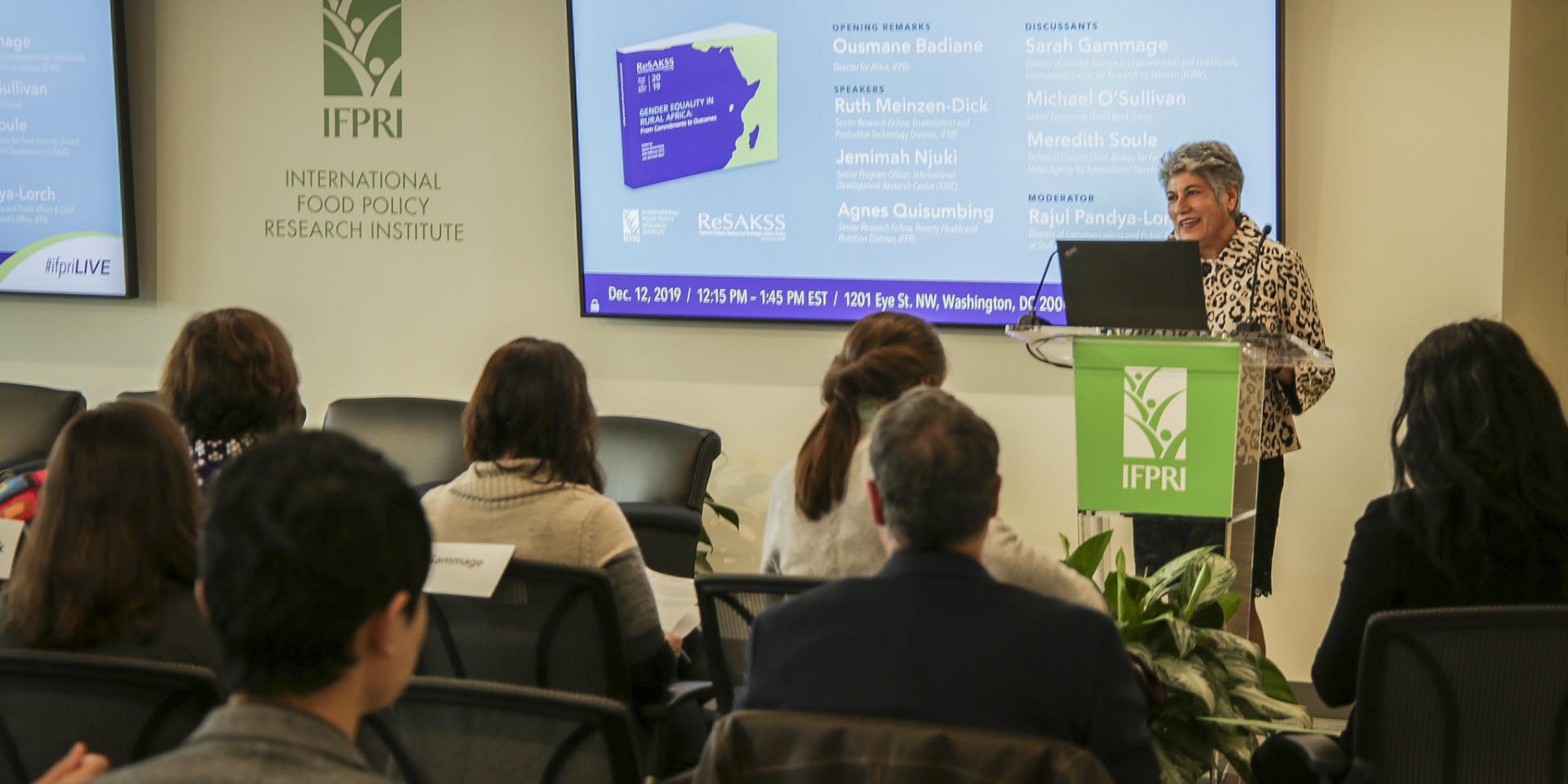 It is important to adopt a system and operational mechanism of an inclusive approach at the beginning at policy and implementation levels. Amidst COVID-19, a convergence platform helped disseminate timely advisories on crop establishment, fertilizer use efficiency, irrigation, and weed management to almost 1.2 million small and marginal farmers in the state of Bihar.
Convergence, collaboration, and inclusion proved to be the keys for preparing the agricultural sector in managing unforeseen situations in the future. The Convergence Platform, developed in Bihar under the Cereal System Initiative for South Asia prior to the pandemic, presents a possible model where major players collaborate, innovate, and deliver to reduce the vulnerability of smallholder farmers to extreme crises.
The first decade of the 21st century ended with a global COVID-19 pandemic that caused a global health crisis in the second half of 2020 and continues to deepen in 2021. It affected every household and forced people to adjust and accept a "new normal" where social, work, and commercial activities shifted from a physical world to a virtual one, a new experience as far as the human race is concerned.

Along with other critical sectors, agriculture was hit hard by this pandemic. The sudden disruption in the food supply chain during this period threatened the livelihood of millions of poor people resulting in significant financial losses that pushed an additional 548 million people around the globe below the poverty line. 
During this period, an urgent need to mitigate the impact of the health crisis by protecting vulnerable groups and building a more robust food system and food supply value chain emerged.
An increasing need for innovation
These developments also call for continued focus on strategies for improving farm income.

The agriculture sector's extremely vulnerable situation during the pandemic reinforces the need for innovations improving last mile connectivity and building more resilient agricultural technologies. An increasing need for the timely mobilization of resources, actionable services and information, and private- and public-sector institutions and stakeholders were necessary. 

In states like Punjab and Haryana, where the labor market was abruptly dislocated, farmers adopted innovations from seed to harvest. Almost 20% of farmers adopted direct-seeded rice. The importance of mechanization is now being increasingly recognized in the eastern Indo Gangetic Plain.
Preparing the agricultural system for unforeseen situations
Despite the pandemic's serious implications on agriculture, it is one of the few sectors which showed good growth and supported the government's food supply program for the displaced labor force. The impact on the labor market of the pandemic could lead to opportunities for scaling out agricultural mechanization and digitalization.