GENDER insights
See, understand and hear the women who deal with climate insecurity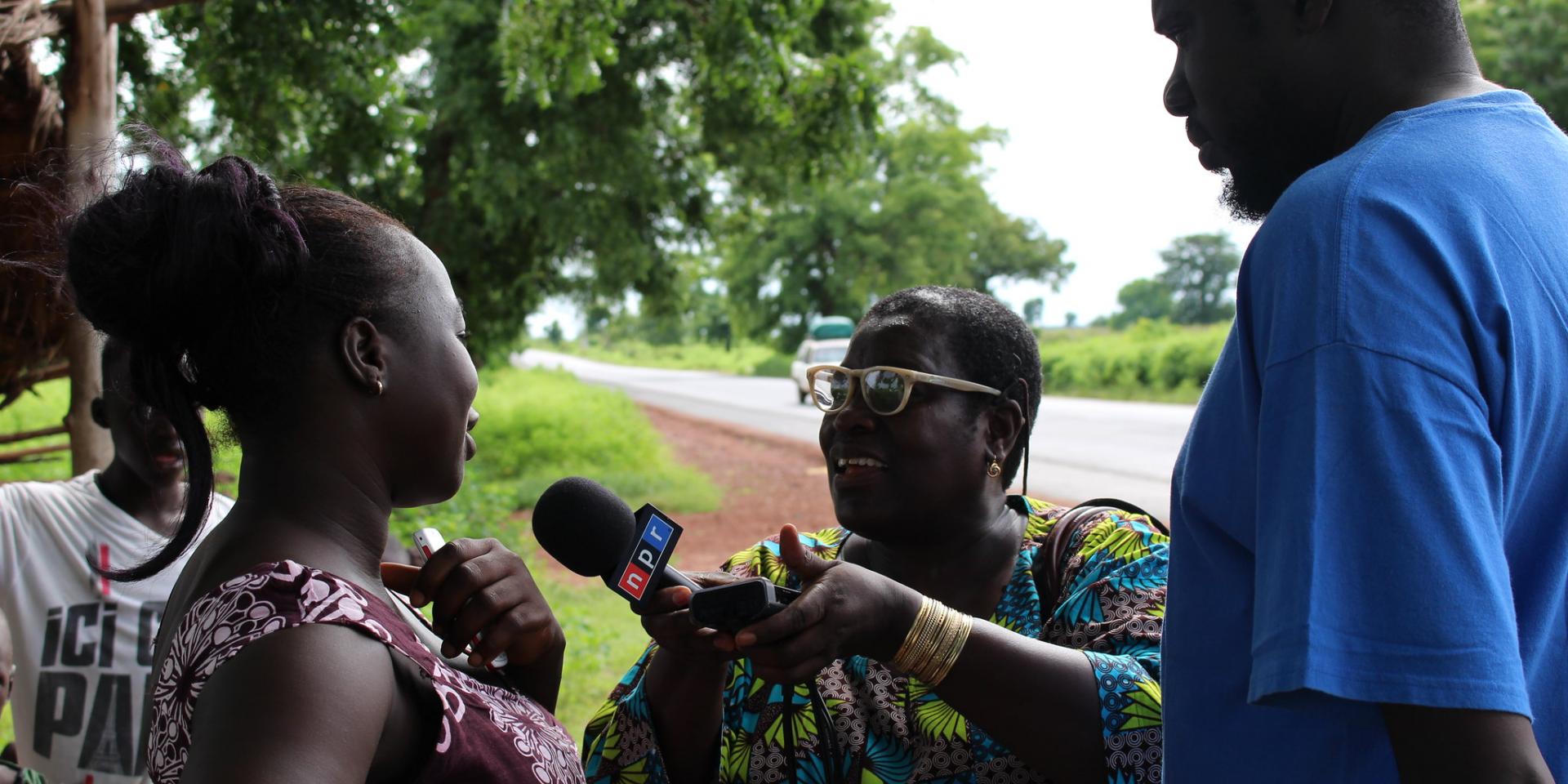 With Kenya in the grip of a drought resulting in 30% less water, women are having to walk up to 14 kilometres each day to get water just to meet their household needs. This does not include watering their crops.
Lake Chad, bordering Nigeria, Chad, Niger and Cameroon has shrunk by 90% forcing 2.4 million people to flee their homes. Border conflicts are increasing. Women working the land are unable to keep their livelihoods going.
Prolonged droughts and erratic rainfall in Brazil are accelerating the loss of Amazon forests. This is increasing environmental crime.  Environmental defenders, who are often Indigenous women, are being assassinated.
Climate change is reducing the natural resources available to agriculture threatening the food security of millions. Migration of young women and men from the countryside to cities and other countries to find work is increasing. 
Gender is at the heart of achieving climate security. It is for this reason that CGIAR FOCUS Climate Security recently organized a webinar focused on this issue. 
See how women face deep-seated norms and values
Introducing the webinar, Dr Nicoline de Haan, Director of the CGIAR GENDER Platform, pointed to the complex and complicated issue of deep-seated inequalities.
"The means really trying to understand what are the norms and values that are preventing women, but also men, from coming to the plate and being able to provide good solutions to climate change and reducing conflict," she said.
Webinar panellist Dr Jessica Smith from the Georgetown University Institute for Women, Peace & Security emphasized that climate change is not gender neutral. 
"Pre-existing social inequalities mean that people experience climate impacts differently, depending on their gender, class, ethnicity or other markers of identity," she said. "Climate change is referred to as a threat or risk multiplier. It does this in part by further entrenching pre-existing vulnerabilities and patterns of discrimination… [including] factors like discriminatory gender norms, gender distribution of labour, access to healthcare, income, livelihoods, and discrepancies in decision-making power."
Dr Smith highlighted the importance of addressing the entrenched attitudes and beliefs which drive such discriminatory gender norms. She provided an example from the Sudan where young men and traditional elders were brought together to discuss gender issues and norms in the community.
"The program radically changed perceptions of those who participated and doubled the percentage of individuals who agreed that women hold important roles in natural resource management," she said.
Understand the situations facing women and the possibilities for change
Dr de Haan highlighted the importance of research and understanding for dealing with gender and climate security issues. This includes understanding the situations and contexts that women face more clearly.
The first step in such understanding, she explained, is getting better gender disaggregated data. Dr Smith also mentioned the importance of understanding the differing impacts of climate change on men and women.
"Looking at gender, climate and conflict together is really important," she said. "Climate impacts do not exist in a vacuum… [We need to] understand how people are experiencing these impacts differently… we need gender disaggregated data to look at the intersection of gender, climate and conflict."
Another webinar panellist was Dr Sophia Huyer, Gender and Social Inclusion Research Leader of the CGIAR Research Program on Climate Change, Agriculture and Food Security (CCAFS). She spoke about the effect of increasing drought and variable rainfall on how families dealt with reduced food security.
"What is one of the coping strategies?" she asked. "Families send members of the household elsewhere to find employment. It might mean internal migration to urban centres or international migration to other countries."
Such migration is usually young people, which reflects high rates of youth unemployment across the globe. Dr Huyer believes we need more understanding of this issue if we are to tackle climate security.
"This is a crucial issue for us to be looking at, in the context of climate change, in the context of global economy and the rights to livelihood, poverty reduction and sustainable development," she said.
Hear what women have to say and include them in solutions to climate security
Adriana Abdenur, Executive Director of Plataforma CIPÓ, another webinar panellist, referred to her research in Western Amazon which highlighted entrenched inequalities. She discussed the special connections that Indigenous Amazon women have to the water and the land they live in. This means they are first to feel the impacts of changes to river flows and the loss of clean fresh water that result from climate change and environmental degradation.
They also play "a key role in agricultural production and food security. But they do so while conserving the forest," she said.
These women can help alert the world to climate change hot spots in the Amazon. They are also essential as community leaders and their voices are being heard nationally and internationally, despite being underrepresented within governments.
"Brazil's two largest Indigenous associations right now are led by women", Abdenur said. "There is a new generation of Amazonian women, especially youth, who are beginning to engage politics at different levels."
Dr de Haan called for co-designing solutions to climate security with women:
"We really need to figure out how we can actually listen to women more and make them part of the solution, and give them a voice in finding those solutions."
Adenike Oladosu, also a participating panelist and founder of I Lead Climate, agreed women need to be put at the center of creating climate change solutions, but that in a country such as Nigeria they need to be supported through education to do so.
"The more women are educated, given access to own the land, they more they can transform indigenous knowledge to tackling the climate change crisis," she said.
Dr Huyer spoke about the importance of women's collective action at the grassroots in creating more stable and resilient communities. Through such platforms women can gain the education and knowledge that Oladosu referred to. They can also share and exchange resources and share workloads.
"Often, collective action already exists in communities. It's a strategy that people understand. It also gives women a platform in the community. It increases their voice, increases their status, gives them support," she explained.
Dr de Haan concluded the webinar by reiterating that we need to
`'ensure that more voices are heard and that women's roles in climate change mitigation and adaptation become more visible."
And, according to Dr Huyer, we are now finding ourselves within an incredible window of opportunity:
"We're seeing diverse stakeholders from across sectors mobilizing to address the climate crisis, from governments to private sector, security, development, academia, the grassroots. So many people are taking this seriously. And with that there's an infusion of resources and a strengthening of political will that we have not seen before."