CGIAR Gender News
Seeds of change: Supporting young local leaders to level up rangeland restoration efforts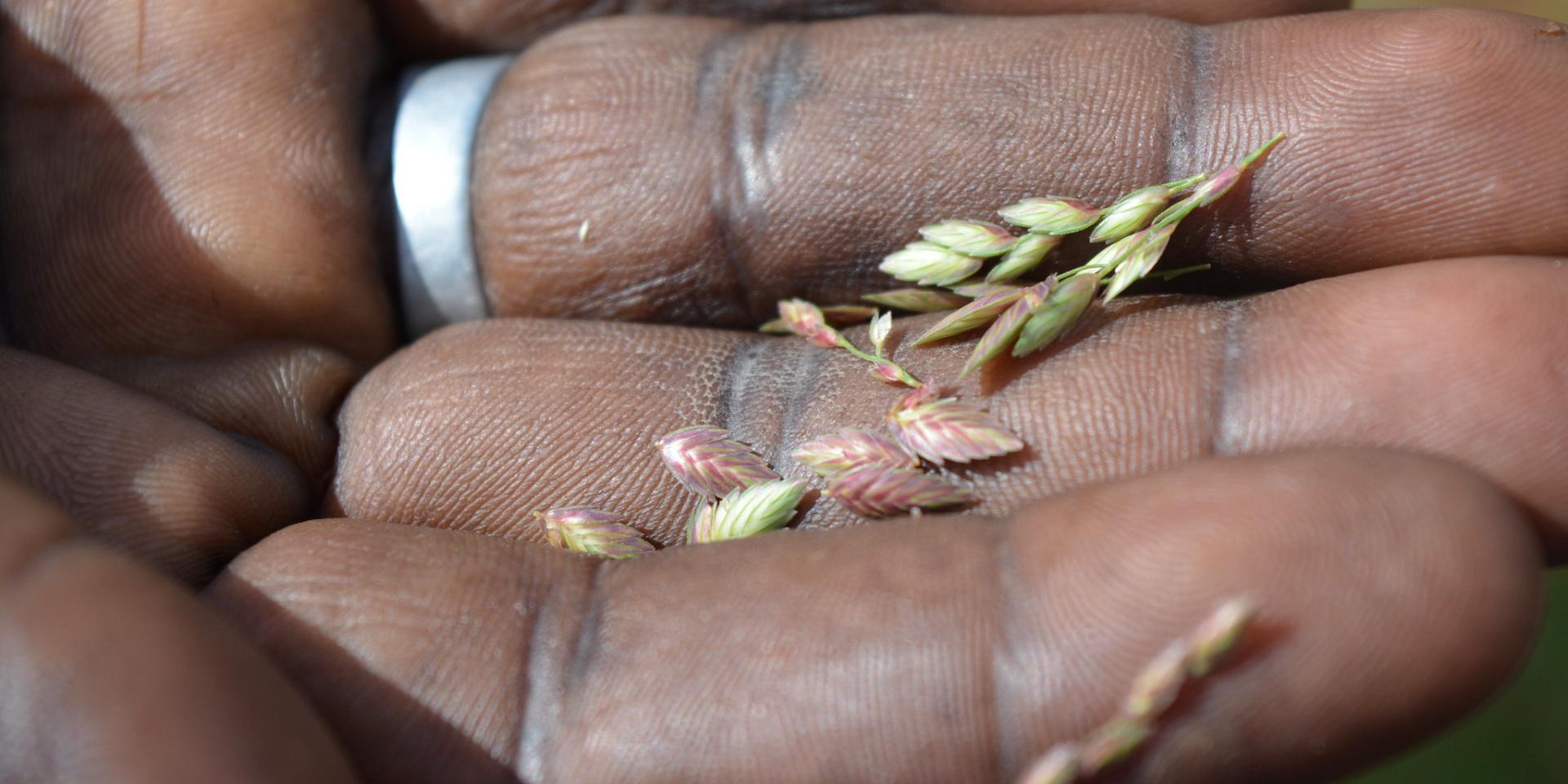 A seedbank run by Maasai women in Kenya provides livelihoods opportunities and helps restore degraded rangelands.
While rainforests and woodlands frequently capture the world's restoration imagination, many of us take the grass beneath our feet for granted.
But for Charity Lanoi, a Kenyan dryland advocate and Maasai Wilderness Conservation Trust (MWCT) livelihood coordinator, grass is a critical resource – and community development opportunity. Now, thanks to the Youth in Landscapes Initiative (YIL) and Global Landscapes Forum (GLF)'s Restoration Stewards program, she's better placed than ever to share that message and scale up her important work in the area. 
As the Restoration Steward for drylands under the youth initiative, Lanoi is receiving funding, training and mentorship to support the work she is doing with the Moilo Grass Seedbank in Kuku Group Ranch–a collectively-owned rangeland near Amboseli National Park in the foothills of Mount Kilimanjaro, Southern Kenya. The Ranch spans 283 hectares (700 acres) and is home to around 20,000 people, most of whom are Maasai.
Lanoi runs the seedbank together with nine other fellow Maasai women as part of a livelihoods project under the MWCT, which aims to provide employment opportunities for Maasai women. The women have fenced off four hectares (ten acres) of degraded land from grazing livestock and wildlife to cultivate native and endemic grass species, from which they harvest the seeds and hay, and then sell at affordable prices to their predominantly pastoral community members.