Job opportunity
Senior Scientist – Gender and Impact Assessment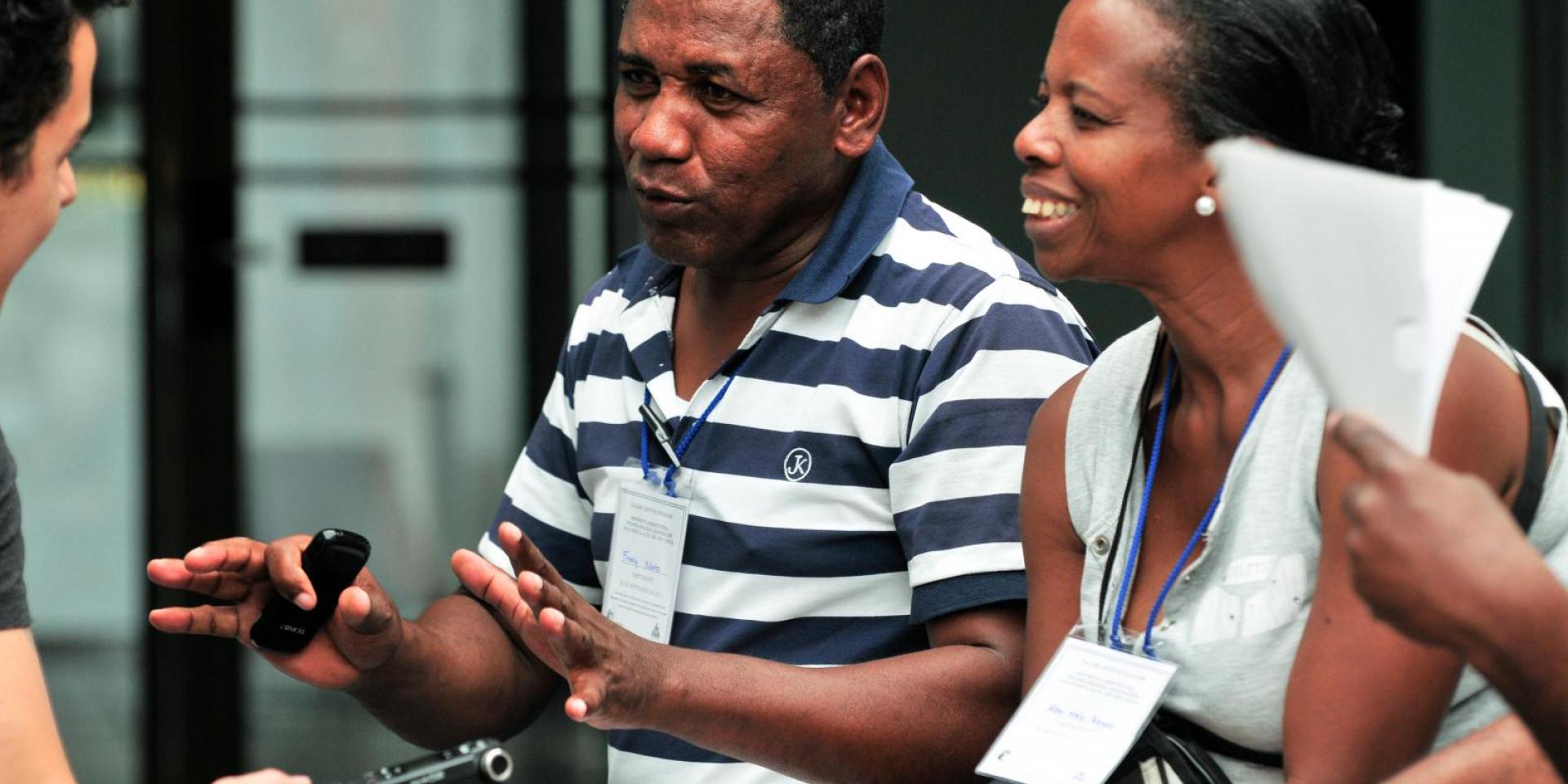 The International Livestock Research Institute (ILRI) seeks to recruit a senior scientist to support the CGIAR GENDER Impact Platform in developing, guiding and conducting gender impact assessments across the CGIAR research programs and initiatives. Initially the focus will be on gender equality, but the position could grow to include youth-led development and understanding social inclusion better.
Closing date: 26 August, 2023.
ILRI works to improve food security and nutrition and reduce poverty in developing countries through research for efficient, safe, and sustainable use of livestock. It is the only one of 11 CGIAR research centers dedicated entirely to animal agriculture research for the developing world. Co-hosted by Kenya and Ethiopia, ILRI has regional or country offices and projects in East, South and Southeast Asia as well as Central, East, Southern and West Africa. ILRI hosts the CGIAR GENDER Impact Platform. www.ilri.org
Background
This position will report to the Platform Director and guide the Platform in the designing and evaluating interventions development of indicators, robust tools, methodologies and budgets required for analyses of theories of change and assessments of research carried out in CGIAR centers, in terms of their gender responsiveness and gender transformative potential.  The incumbent will work closely with the Platform Management Office, the leaders of the modules on Evidence, Methods and Alliances, research teams and partners.
The Impact Area on gender equality, youth, and social inclusion of the CGIAR 2030 Research and Innovation Strategy aims at closing the gender gap and enhancing opportunities for youth in food, land and water systems. The Platform is mandated to: i) foster global critical thinking, use of evidence, and appropriate metrics around the Impact Area; ii) increase internal capacity across the CGIAR through strengthening and sharing common tools, standards, data sets, cutting-edge science, and knowledge management; iii) advise management on the identification and performance management of CGIAR Initiatives; and iv) amplify CGIAR's external profile and voice, by engaging in and shaping global policy discourse, and by leading external communications plans to influence well beyond the agriculture and food sector.
CGIAR is a global research partnership for a food-secure future. Its science is carried out by 15 Research Centers in close collaboration with hundreds of partners across the globe. www.cgiar.org .
Key Responsibilities
Under the guidance of the Platform Director, the Gender Impact Assessment Senior Scientist will ensure that the Platform has a set of robust tools, methods and datasets related to gender impact assessments of CGIAR research programs for the period 2024 to 2030. Duties include:
Expand and deepen evidence of impact of CGIAR research investments on the CGIAR Impact Area on gender, youth, and social inclusion, through:
Take the lead in designing and implementing impact evaluations on gender equality and exploring similar for youth and social inclusion for the CGIAR, through the Platform as part of its mandate on supporting the CGIAR in having an impact in this area.
Developing and testing gender impact assessment tools and methods, pioneering new ways of gathering data for gender impact assessment.
Conducting consultations with the Platform Director, the leaders of the modules on Evidence, Methods and Alliances, research teams, the CGIAR Standing Panel on Impact Assessment (SPIA), and other stakeholders internal and external to CGIAR.
Adapting existing CGIAR impact assessment standards and protocols to gender and youth specific assessments and, when needed, designing new standards and protocols for conducting gender and youth impact assessment of CGIAR research.
Conducting gender impact assessment research, including accountability studies testing the long-term impacts of CGIAR research on gender related development outcomes.
Integrating gender and youth into learning studies to test key assumptions in the theory of change of CGIAR research.
Conducting synthesis studies to draw lessons from individual studies for System-level learning.
Support the GENDER Impact Platform in its capacity strengthening function and collaborate with the CGIAR Standing Panel on Impact Assessment (SPIA) to embed gender impact assessment into CGIAR work, focusing on:
Supporting CGIAR Centers and programs, though their gender researchers, to build their own capacity for gender impact assessment, use of robust gender impact assessment tools, methods, standards, and protocols.
Supporting SPIA in facilitating establishment and maintenance of relationships with external gender and youth impact assessment experts and CGIAR Centers and programs.
Develop and implement a learning strategy for the Platform, whereby Impact Assessment results enable incremental learning, and foster a learning culture within the Platform and the CGIAR. Duties include:
Streamline integration of learning into planning, including proposal writing and resource mobilization.
Facilitate cross CGIAR exchange and learning.
Actively participate in CGIAR-wide gender, social inclusion and monitoring, evaluation and learning efforts, including as a member of the CGIAR MEL Community of Practice (MELCOP).
Manage the collection of and quality assure outcome and impact stories on gender research, across the CGIAR.
Support the GENDER Impact Platform in program planning, focusing on:
Developing a multi-year gender impact assessment plan and budget for the Platform and guide the development of the 2024 work plan and budget.
Requirements
PhD in gender studies, economics, human rights, social sciences, rural development, international relations, international development, or related fields.
A minimum of 7 years of relevant experience in social research, gender impact assessment, program evaluations, and/or policy analysis in the context of gender research in the field of agriculture and rural development and/or poverty reduction and/or rural employment.
In-depth knowledge in a technical / specialized area of gender in the context of agriculture and rural development and/or poverty reduction, requiring a command of diverse practices and precedents.
In-depth understanding of theoretical concepts, principles and their contexts related to gender, agriculture and rural development and/or poverty reduction.
Experience working and/or engaging with teams in Africa, Asia, and/or Latin America.
Fluency in written and spoken English is a requirement. Working knowledge of French will be considered an asset.
Professional skills
Ability to understand and communicate on research on youth.
Ability to multi-task in a fast-paced environment.
Demonstrated experience working in an international, multi-cultural environment.
Demonstrated experience in research portfolio development.
Personal traits:
Performance-orientated working style and reliable delivery.
Excellent interpersonal skills, including the ability to work with researchers across the globe.
Post location: The position will be based in Nairobi, Kenya or other ILRI location.
Terms of Appointment
This position is at job level HG 19, and it is open to both national and international applicants. The position is a three (3) year contract, renewable subject to satisfactory performance and availability of funding. ILRI offers a competitive salary and benefits package which includes medical and other insurances.
Applications: Applicants should send a cover letter and CV expressing their interest in the position, what they can bring to the role, and the names and addresses (including telephone and email) of three referees who are knowledgeable about the candidate's professional qualifications and work experience to the Director, People and Organizational Development through our portal https://ilri.simplicant.com  on or before  26 August 2023. The position title and reference number: REF: G/1107/2023 should be clearly marked on the subject line of the online application.
We thank all applicants for their interest in working for ILRI. Due to the high volume of applications, only shortlisted candidates will be contacted.
ILRI does not charge a fee at any stage of the recruitment process (application, interview meeting, processing, or training). ILRI also does not concern itself with information on applicants' bank accounts.
ILRI is an equal opportunity employer.
Subscribe by email to ILRI jobs alert