GENDER insights
Slow gender-transformative change in Nepal's water sector offers lessons for CGIAR initiatives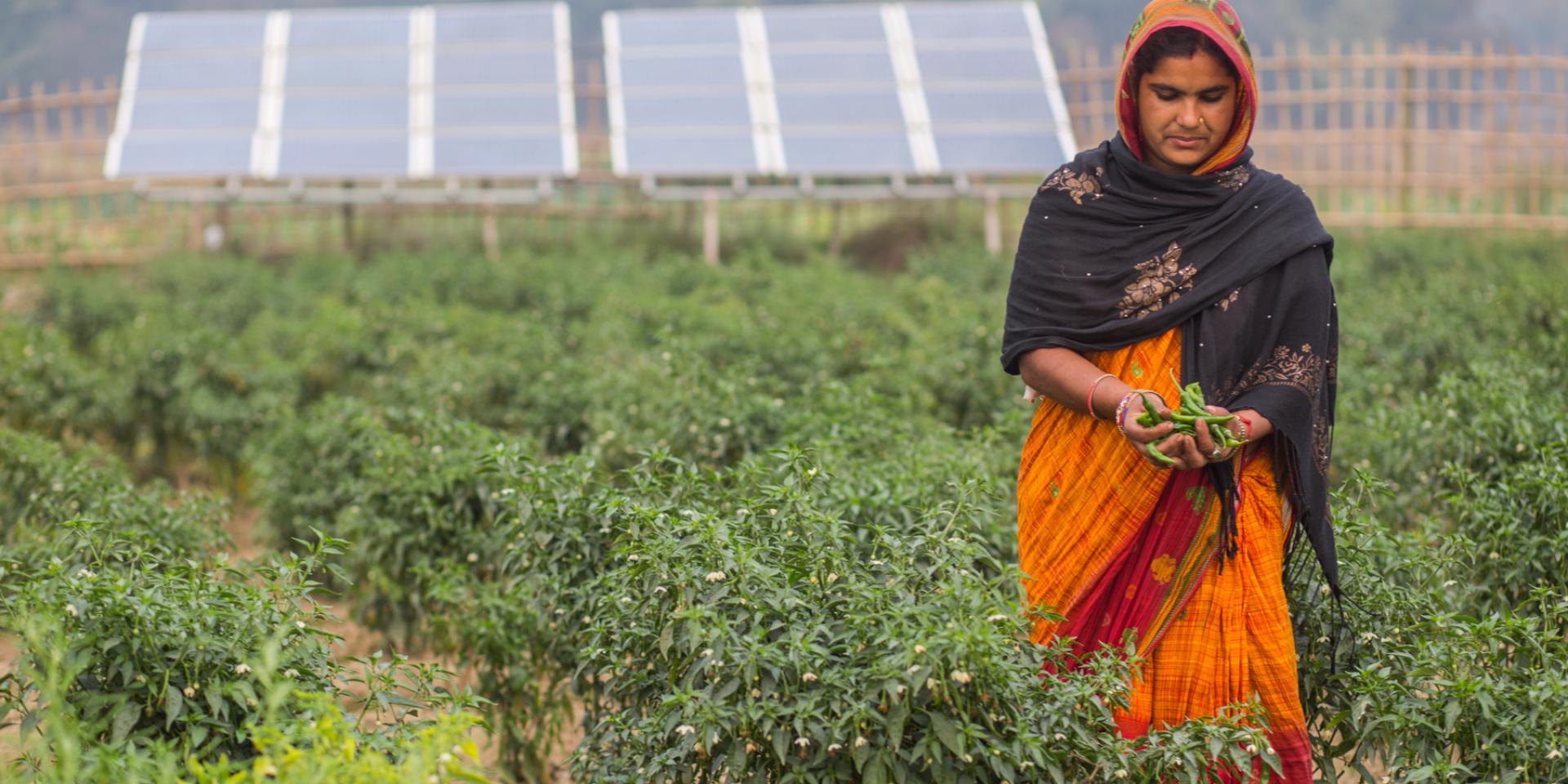 What can CGIAR's new initiatives and other research for development projects learn from Nepal's slow progress toward gender equality, despite its progressive policies? In this blog post, Marlène Buchy, a senior social scientist with International Water Management Institute – Nepal, shares personal reflections on strategies for getting past institutional bottlenecks that stand in the way of true gender-transformative change in food systems.
Nepal's progressive constitution enshrines gender equality, and prohibits discrimination based on caste, religion, ethnicity and sexuality. In the last two decades, gender equality and social inclusion (GESI) have increasingly been included in sectoral policies, like those focusing on agriculture or forestry.
However—despite changes such as those, and quotas for elected representatives creating a sharp increase of women as local representatives—women still have limited voice in Nepal.
Based on my experience working in Nepal for over 20 years—in various capacities for different organizations—real progress towards equality has been slow. Women's visibility has increased in water and irrigation user groups or their executive committees, but many report that in practice, women are not part of decision-making and lack access to information. Recent census data also shows that land ownership in the names of women has increased by only 2.3% in 10 years.
Nepal is not an outlier. At an event during the 2023 UN Water Conference, feminists and GESI experts reflected on why so little had changed in the water sector for women since the first UN Water conference in 1977. Like in 2023, it was chaired by three white men.
Today, I propose we focus on solutions for the institutional bottlenecks hindering the necessary change towards equality.
The power of development organizations taking time for internal reflection
Although researchers have devoted much work investigating gender and inclusion issues in Nepal over the last decade, and sharing these results with our national government partners, I want to know where the impact is.
Bottlenecks within the bureaucracy and Nepali institutional processes have been documented, but there is limited reflection on the development processes promoted by development partners.
Turning my gaze away from 'the field', I believe that we in development, working for partner organizations such as CGIAR, could improve by reflecting on how caste, ethnicity and class play out in decision-making within our own organization.
This contrasts with the narrative within development partner organizations that often focuses on the power relations and social norms 'out there' within Nepali society.
Four strategic opportunities to 'unclog' institutional bottlenecks
Recent work that I have been part of points to four areas ripe for using transformative approaches in our own work.
Increase people's conceptual and practical understanding of what gender equality and social inclusion mean. Our research (in review) found that—for many bureaucrats or development aid professionals within bilateral and multilateral agencies—GESI means simply 'women' and, at best, gender-equal representation in committees or offices. We have an opportunity to extend GESI as a tool to address power imbalance between the genders or between social classes, and to understand how these power inequalities can lead to social exclusion. Then, we will see projects that not only increase the presence of women and disadvantaged groups in new roles, but also give them the support they need for success.
Support the agency, knowledge and power of policymakers. In a recent study (in review) on gender and energy sector in Nepal, some of our respondents highlighted that GESI concepts had been 'imported' into Nepal via aid consultants writing policies and guidelines, rather than local bureaucrats doing that work. For example, in Nepal's energy sector, external consultants have written all the policies, guidelines or protocols about GESI. This limits understanding of GESI by policymakers and development practitioners, and puts undue focus on interventions that simply increase the representation of women and disadvantaged groups without giving them the skills and space to meaningfully contribute. We would also see more diverse ideas, approaches and thoughts if federal-level GESI policies had contributions beyond the 'core' group of consultants who were involved in writing them.
Strongly and practically integrate gender in projects or sectors instead of addressing it separately. The 'essential' and popular term and concept of 'gender mainstreaming' rarely comes to pass in project work. Gender is often addressed as separate, women-focused activities or even as separate components in programs or sectors. For example, most projects trying to increase women's access to irrigation do not address violence against women or the cultural norms preventing women from going to market to sell their vegetables—this would instead be addressed by a project on violence against women. Or, after helping women access subsidies for solar-powered lift irrigation, we assume someone else will help them access financial services to invest in horticulture.
Measure long-term gendered outcomes instead of immediate activities/outputs. Results-based programs are common, but encourage monitoring and evaluation focused on outputs (e.g., number of training sessions, number of women attending meetings). Projects rarely monitor gendered outcomes (e.g., how gender relations within households have changed, whether/what women have gained in autonomy). Development partners rarely fund evaluations more than five years after the end of a project, so achieving outputs becomes, over time, evidence of positive outcomes.
Time for personal reflections about our research
There is already much research documenting discrimination in Nepal's water sector, and above I outlined four potential strategies to unclog institutional bottlenecks.
I feel a simultaneous area for improvement is for researchers and practitioners in development organizations to ask ourselves about how we do research—rather than our traditional focus on what research questions we will ask next.
We have an opportunity within CGIAR's new initiatives to reflect on using transformative approaches to, ourselves, transform how we do research.
Perhaps as social scientists, we need to reconsider more carefully how we use patriarchy as a convenient concept to explain social norms and resistance to change. In my view, patriarchy may explain social hierarchies and exclusion (which also affect some men), but it does not explain misogyny, sexism or femicide, which are directed at women only.
Our methods, too, can challenge power imbalances. We talk about participatory approaches—this is our chance to work with our local partners from the ground upwards to develop research proposals, define the agenda of research, and foster participation of the people we want to reach.