CGIAR Gender News
Towards equity and inclusion in small-scale fisheries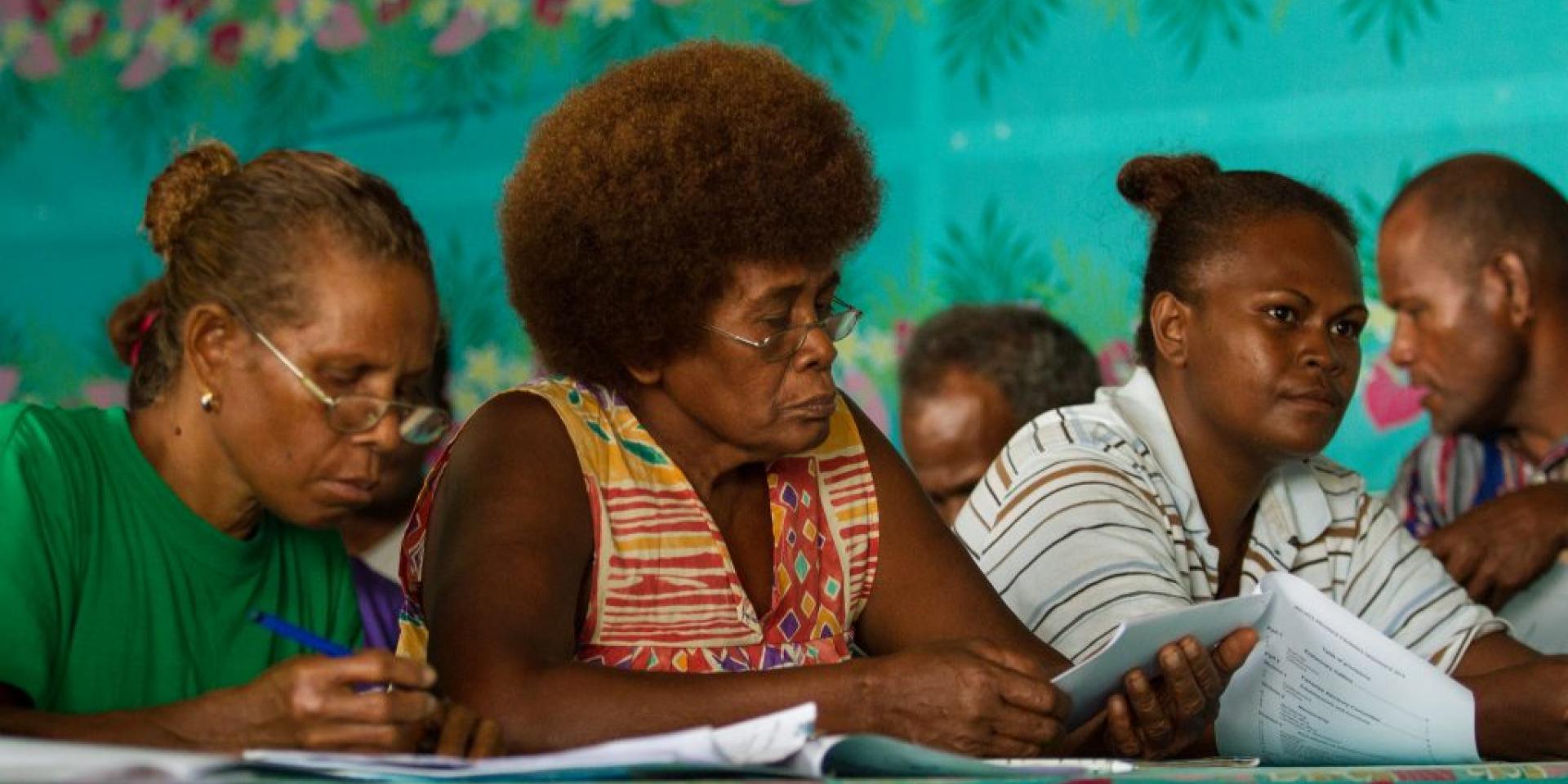 This blogpost highlights 2020 research outputs of the WorldFish gender theme as part of the CGIAR Research Program on Fish Agri-Food Systems (FISH). Here, we focus on research examining gender within small-scale fisheries, in particular how social principles emerge and travel, inclusion in biodiversity conservation, and the tracking of gender-sensitive facilitation techniques.
Enabling the spread of gender equity
The Sustainable Development Goals (SDGs) and other global policies and agreements, which set forth the world's vision for sustainable development, are underpinned by social principles that set standards for best practice.
 These principles—including gender equality, human rights, equity, and justice—serve as steady guideposts for steering the world's efforts. Yet, little is known about how these social principles that are spelled out in global environmental commitments materialize at the national and community level.
 Research by the Australian Research Council Centre of Excellence for Coral Reef Studies (ARC CoE), WorldFish, and the University of Technology Sydney (UTS), has helped to close this knowledge gap.
 The publication, Rights, equity and justice: A diagnostic for social meta-norm diffusion in environmental governance looks at the different drivers and responses that shape the spread of social principles, and why in many cases they fail to trickle down and shape local action.
 "There is a range of factors—or drivers—shaping how these social principles play out in any given society. These drivers range from the formal, such as laws set by governments, all the way to taken-for-granted invisible beliefs and attitudes in different social and cultural settings," said lead author Sarah Lawless, Ph.D. candidate, ARC Centre of Excellence for Coral Reef Studies at James Cook University.
 These drivers are received and acted on differently by people or groups working in governance.  "For instance, there could be total pushback against an idea or complete adoption of it, which affects if and how the desired outcome is achieved," said Lawless.