GENDER platform news
Urgent need for more evidence on COVID-19 effects on women and men in food systems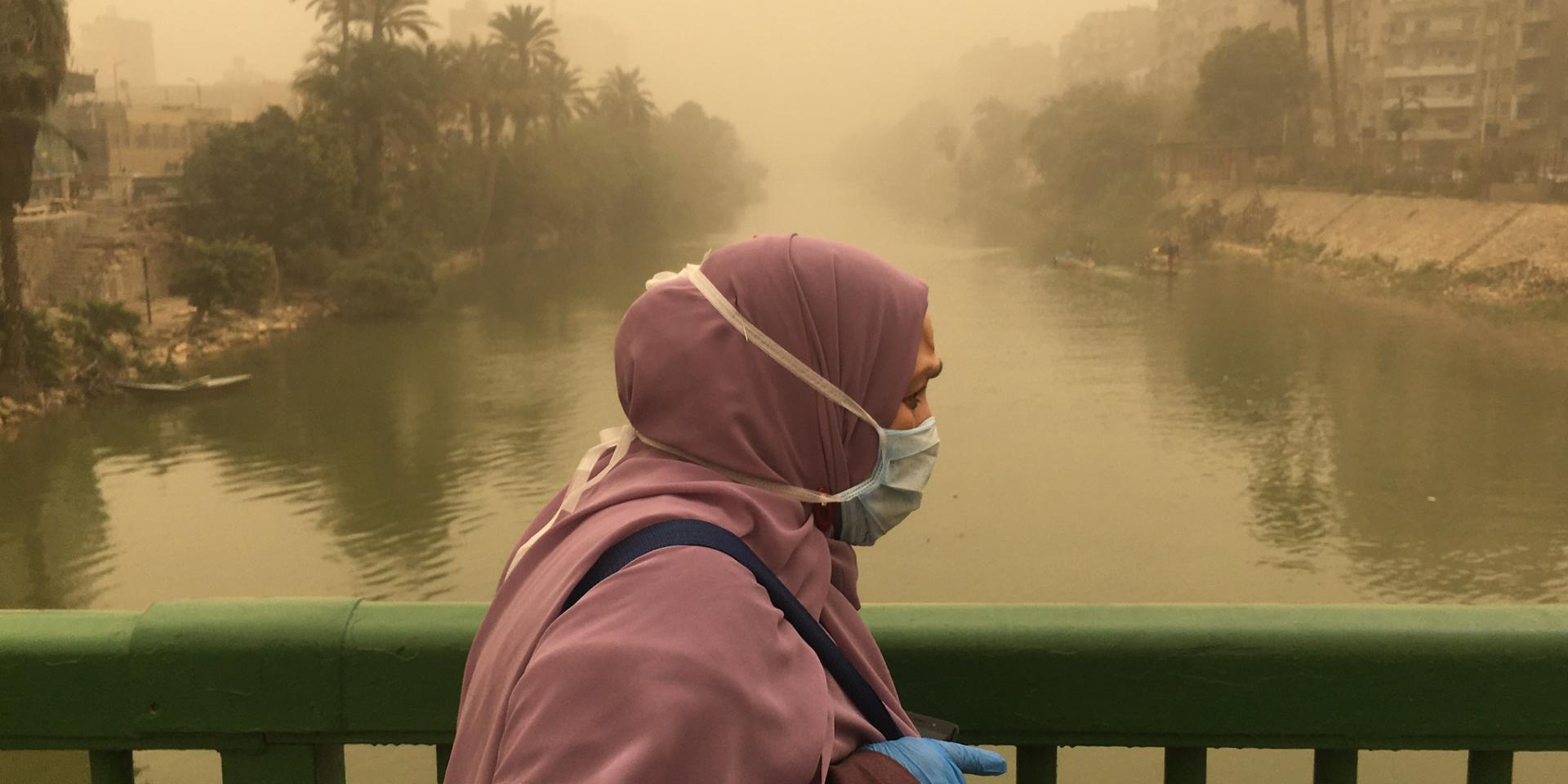 The CGIAR GENDER Platform has commissioned four new research projects to investigate and generate evidence on the different ways that COVID-19 impacts women and men in food systems. The projects, running until March 2022, will develop and share evidence-based recommendations for how to ensure development efforts can underpin—not undermine—gender equality.
Research on COVID-19 and the social, economic, food and health ramifications of this pandemic is rapidly emerging from many disciplines. The disproportionately negative economic impact of COVID-19 on women compared to men has already been widely documented, and early concerns that we might loose hard-earned progress on gender equality seem more and more valid.
Now, research is increasingly beginning to consider the role gender plays in how COVID-19 affects societies. Gendered impacts of COVID-19 include an increase in unpaid labor, disproportionate levels of unemployment, violence against women and increased barriers to ensuring food and nutrition security for vulnerable and marginalized populations globally. The pandemic has demonstrated that our understanding of gender dynamics in food systems is incomplete. 
More research on these dynamics is urgently needed so that we will be able to identify patterns and trends of the gendered impact on food systems. We know strengthening women's roles and agency is important to ensure that shocks—such as COVID-19—can be minimized and that food and nutrition security can be maintained. But with more and better evidence, we will be able to design gender-responsive research as well as development interventions and policies that can anticipate and address how external shocks, such as COVID-19, represent gendered risks to food systems.
What we don't know about COVID-19 and food systems
A recent rapid mapping of the ongoing, planned and completed research on COVID-19, based on information available online and collected from CGIAR centers, revealed key patterns and gaps. Due to restricted mobility during the pandemic, much of the research employed phone-based surveys and SMS to interact with respondents, with a few interviews conducted face to face. Secondary data and global big data sets have been extensively utilized to provide the context. Generally, both qualitative and quantitative methods were used. 
The main themes investigated so far are labor, employment, unpaid care work, food and nutrition insecurity, livelihoods, women's collectives, social norms, behavioral responses, migration and women's businesses. This review also revealed important gaps that need further research to substantiate the current discourse on the impact of the pandemic on gender dynamics that affect agriculture and food systems.
The mapping showed, for example, that more research is needed on the role of women's collectives to help meet health, food and economic needs of women and families during the pandemic. Existing gender gaps are exacerbating the implementation of social protection schemes to support women and girls during the pandemic. New evidence on the impact on women's employment could inform design of better targeted social protection programs, cash transfers, and relief measures as well as influence behavior change and policies. More research is also needed on changes in gender dynamics within households and within societies, all of which will affect availability, access, utilization and stability in food systems during and after the COVID-19 pandemic.
Geographically, existing COVID-19 research has covered West, East, South and Central Africa to some extent, while information from North Africa is limited. Very little information was available from South East Asian and Pacific countries, while evidence from South Asia focused on few topics. Research from the Middle East and North Africa region as well as South America appears to be limited, but this could be due to language barriers.
Four new projects on COVID-19, gender and food systems
To fill some of the gaps revealed through this recent evidence mapping, the CGIAR GENDER Platform, through its Evidence module, is supporting four new projects. The projects will generate new evidence on the gendered effects of COVID-19 on food systems, particularly within areas that are so far under-investigated. These include changes in relationships within households with consequences for resilience, food and nutrition security, incomes and more; women's and men's roles and power relations affecting food access and availability; and impacts on women's agri-business enterprises. The geographic scope spans Egypt, Zambia, Malawi, Vietnam and Myanmar:
This project will investigate the politics of wastewater reuse and map deep-rooted gender power inequalities that shape agri-food systems and water usage. It will study the gendered implications of COVID-19 on water and wastewater reuse as well as on agri-food value chains in Egypt. The findings will help unravel the influence of masculinities in water planning, design and decision-making and are expected to inform a shift toward gender transformative water innovations, including in the ReWater MENA project. The partners include the International Center for Agricultural Research in the Dry Areas (ICARDA), the Arab Water Council (AWC), Arab Organization for Agricultural Development, Agricultural Research Center in Egypt and the ReWater MENA Regional Learning Alliance, a network of interdisciplinary and inter-agency stakeholders.
This project builds on CIFOR's decade-long collaboration with the Ministry of Agriculture and Rural Development (MARD) in Vietnam. It will continue examining the National Scheme on Payment for Forest Environmental Service (PFES) and its impact on local livelihoods, gender equity and indigenous food supply. The project will investigate the most pressing COVID-19 impacts affecting forest-dependent communities, particularly women and youth; the role of the PFES scheme; and how this scheme can be improved to better support gender equality, livelihoods, resilience and women's empowerment. The main partners are, in addition to MARD, Cat Tien National Park (CTNP), Vietnam National Forestry University (VNFU) and Son La Forest Protection and Development Fund (SLFPDF).
3) The pandemic and women's agribusinesses in Asia from feminist perspectives—led by the International Potato Center (CIP)
This project will unpack and analyze the mix of factors that increases the resilience of women small-scale entrepreneurs in agri-food systems—including those engaged in export-oriented horticultural trade, local and cross-border cattle trade and local fish markets—in Vietnam and Myanmar. The project will investigate diverse women's experiences, both in terms of structural barriers that constrain different women as well as factors and strategies that enable some women to adapt or even expand their economic endeavors. The study will deliver new evidence on the values, cultures, norms and ethics that define well-being and agency in agri-enterprises. The main partners include the International Livestock Research Institute (ILRI), the International Water Management Institute (IWMI), WorldFish as well as the National Institute of Veterinary Research, National Institute of Animal Science, Da Lat University, Lam Dong Department of Agriculture and Rural Development in Vietnam. Partners in Myanmar include Mawlamyine University, HELVETAS-Myanmar and the International Union for Conservation of Nature (IUCN).
4) Gendered impacts of COVID-19 on fish value chain actors—led by WorldFish
This project, carried out in Zambia and Malawi, will look at the technical, social and gender constraints and opportunities that fisheries value chain actors, particularly women, face as a result of the COVID-19 pandemic. COVID-19 restricted mobility, and the difficulties in reaching clients may lead to reconfigurations of fish trade and negative implications for women's participation, benefits and empowerment. The project will investigate how COVID-19 control measures have impacted men and women cross-border fish traders in Zambia and Malawi, what role gender has played, and what lessons emerge for investments to enable gender equality, women's empowerment and resilient value chains. The main partners include University of Zambia (UNZA), Department of Fisheries Zambia (DoF), Lilongwe University of Agriculture and Natural Resources (LUANAR) and Department of Fisheries Malawi (DoF).