Women's Empowerment in Agriculture Index (WEAI) Online Training Course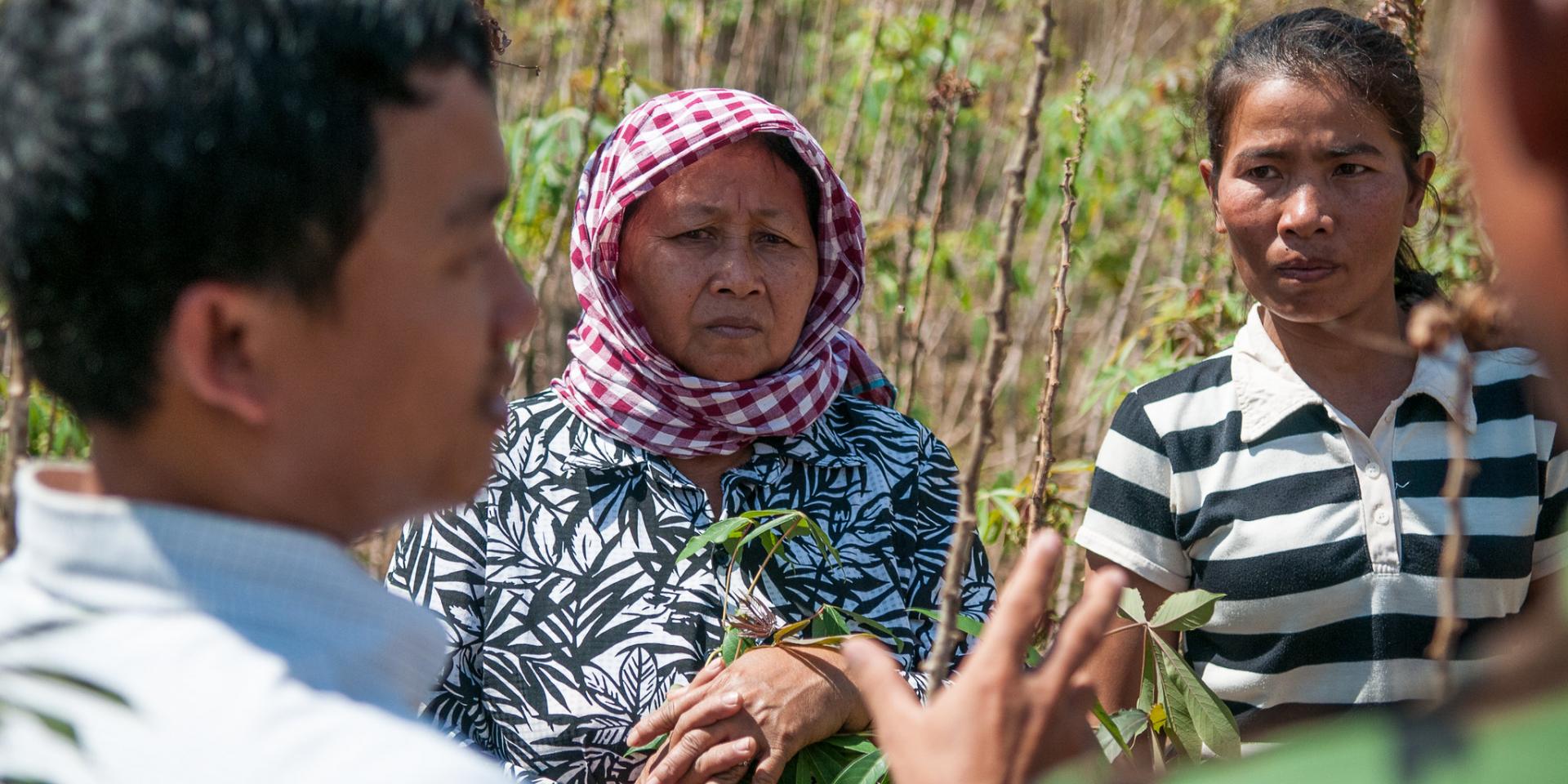 This online course aims to train researchers and practitioners on all aspects of the project-level Women's Empowerment in Agriculture Index pro-WEAI, from its background to its practical application within a project context.
This course is currently available in English only; a French version is scheduled to be released later in 2021.
What will you learn?
Upon successful completion of this module, learners should be able to:
Discuss the conceptual underpinnings of pro-WEAI, including the concept of women's empowerment and the Reach, Benefit, Empower Framework.
Describe key elements of pro-WEAI, including domains and indicators, and how pro-WEAI is constructed.
Understand how the qualitative protocols may be used in concert with the quantitative tool.
Interpret quantitative pro-WEAI results using standard tables and charts.
Diagnose, using pro-WEAI, key areas of disempowerment and how they may be affected by project interventions.
More about this training
The Women's Empowerment in Agriculture Index (WEAI), launched in 2012 by the International Food Policy Research Institute (IFPRI), the Oxford Poverty and Human Development Initiative (OPHI), and the Feed the Future Initiative of the United States Agency for International Development (USAID), is the first comprehensive and standardized instrument to directly measure women's empowerment and inclusion in the agricultural sector.
Responding to the demand for an instrument to measure women's empowerment within project-specific contexts, the project-level WEAI (or pro-WEAI) was developed. Pro-WEAI has specialized project-relevant modules as well as optional modules tailored to livestock, nutrition and health, and market inclusion programs. Additionally, pro-WEAI includes qualitative protocols to add nuance to the quantitative results.
This module is entirely web-based with all components available online. To access the  module, learners must create a free account on the e-learning platform of the Food Security Portal. The full course is composed of six modules, beginning with the Foundations module, which must be completed prior to enrolling in other modules.
Who can I contact for more information?
Contact IFPRI-WEAI@cgiar.org or visit weai.ifpri.info for more information.