CGIAR Gender News
Cultivating equality after sowing gender and feminist research principles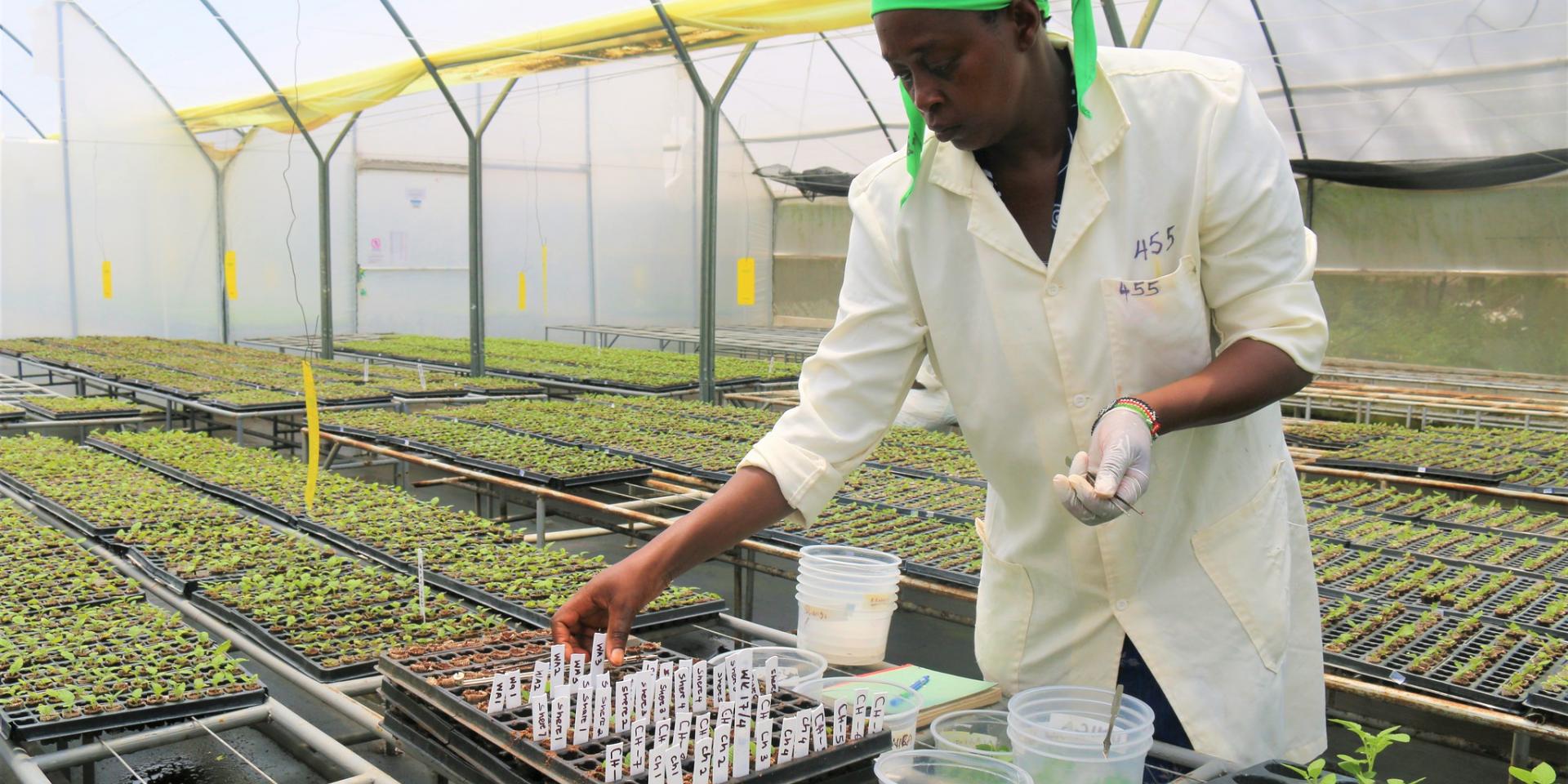 Gender equality in our agriculture and food systems will flourish by consciously applying and reflecting on gender and feminist research approaches towards transformative change. 
This was the main message of the presentations, panels and discussions at the October 2021 conference—Cultivating Equality: Advancing Gender Research in Agriculture and Food Systems. The program was co-organized by the CGIAR Gender Platform and Wageningen University & Research as partners in the European Union Gender-SMART consortium. 
The aim of the conference was to understand and advance positive synergies between sustainable agriculture, rural livelihoods and food systems in their contribution to gender equality. 
More than 1000 researchers, representing all inhabited continents, explored how marginalization and social exclusion occur at the intersection of gender with other social dimensions. These factors can include socio-economic status, age or generation, ethnicity, or religion and belief systems. They looked at how gender issues must be tackled in a way that addresses these intersections. 
In 60 sessions, participants looked at the question of how gender research can play a catalytic role in overcoming gender inequalities. This can happen by gaining a better understanding of the complexities involved, building alliances across sectors and disciplines, reflecting on their own research practices, and advocating and engaging for change.
Understanding the complexities of today's livelihoods, food systems and gender norms
Conference participants reiterated the call for gender researchers to look beyond smallholder farmers toward other value chain actors, and beyond small-scale farming to agro-industrial production systems as well as supermarkets. 
Some speakers explained why and how to focus on each stage of the agricultural value chain through a gender lens, regardless of the scale of the production system. Participants also learned about new research which incorporates gender perspectives into agricultural entrepreneurship, innovation models and research approaches. 
Some of the sessions discussed how to interpret trends in the 'feminisation of agriculture', urging gender researcher to move beyond merely identifying the increasing relative share of women's labor to also exploring changing patterns in control of work and decision-making. These patterns are diverse and complex, often due to intersections of gender with various social dimensions.
Sessions on the impacts of the COVID-19 pandemic revealed research insights that, unsurprisingly, showed that the pandemic or responses to the pandemic mostly increased existing inequalities. Interestingly, the presentations also fuelled discussion on how to learn from COVID-19 experiences worldwide to reduce bias in responding to crises; and how to build resilience to other shocks caused by natural disasters, conflict and climate change. 
The conference highlighted other complexities to address, which also require significant acknowledgement and understanding, including for the so-called Global North: 
•    how sexual harassment is entangled with social norms, and how deeply it influences women's livelihoods and restrains their ability to fully participate in their communities
•    women's access and control over assets
•    the diversity of the roles of men and boys, and how to include them in research 
•    the validation and elevation of indigenous and local knowledge
•    the contexts with embedded gender norms and power structures.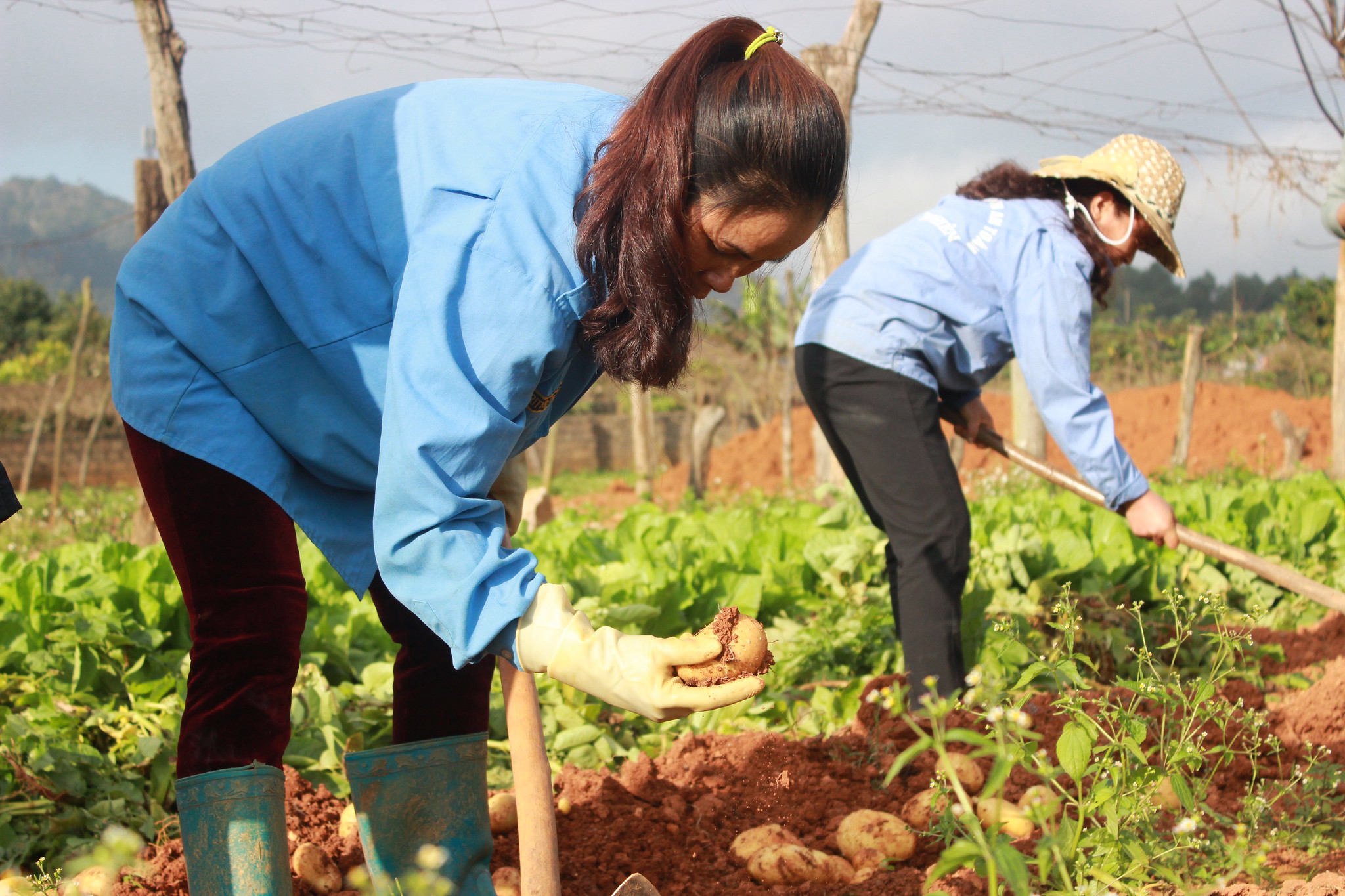 Building alliances through participation
The discussions throughout the conference recognized the importance of embracing new and different research partnerships. This reflects participants' understanding that there is no single 'truth', but multiple truths and knowledges. 
Researchers and practitioners agreed on the significance of further advancing transdisciplinary partnerships among various groups of women and men researchers, farmers, traders, extension agents, and policymakers. 
Participants also emphasised how essential it is to ensure that research teams are composed from many disciplinary backgrounds, collaborating on an equal footing. For example, multi-disciplinary research into peri-urban food systems illustrated how various aspects of social development, transportation, urban planning policies, employment opportunities, food distribution, and health were intertwined and could be studied as such. 
Reflecting on own research practices
Participants discussed how important it was to critically self-reflect on their own positions and research practices when advancing gender research designed to create transformational change.
This may mean:
•    avoiding binary gender thinking in research; for example, by broadening sex-disaggregated data collection and analysis by cross analysis of other variables and using mixed methods
•    making research processes more inclusive by including various groups of women and men farmers, community members, traders, and multiple research disciplines
•    connecting with other sectors including health, social work and conservation
•    using innovative research methods and approaches such as community reporting, PhotoVoice, scripted plays and True Cost Accounting
•    embracing other knowledge systems and perspectives
•    focusing on women as full members of society rather than just addressing and building on their current roles, especially their domestic roles
•    portraying women as agents of change rather than as victims of circumstances
•    contributing to gender and feminist theory.
The need for gender in agriculture and food systems research to inform mainstream gender studies and feminist theory and concepts was mentioned, and vice versa – for instance, by considering social reproduction theory, reproductive justice theory, feminist political economics and feminist political ecology. 
Advocating and engaging for change
Throughout the conference, participants presented about and discussed how research could contribute to systemic change for gender equality in agriculture and food systems. 
Debunking myths around gender in agriculture was seen as an important next step – by engaging in mainstream discourses with communities, other researchers, and policymakers.
For example: portraying women as victims, helpers or assistants rather than as food producers in their own right denies women's agency and potential. There is a need for women to be understood as full members of society who play important economic, political and social roles regardless of their class, ethnicity, age and kinship status.
Stereotyping women merely as the primary food gatherers or nurturers of the household is harmful and needs to stop. Researchers conversing with others can help make this happen. Researchers aiming for systemic change can also focus their research on social norms using gender transformative approaches. 
Connecting to alternative narratives and current pockets and trajectories of change was proposed as a way to identify opportunities for magnifying and supporting positive changes.
Find out more
The conference was a rich four days of presentation, discussion, learning and reflection. It will guide future gender researchers and collaborators seeking to cultivate equality in agriculture and food systems. You can find out more by looking at the conference repository website where you can find the conference programme and a repository of all session recordings, materials, descriptions, abstracts and poster pitches.