CGIAR Gender News
Gender researchers highlight approaches to achieving equal opportunities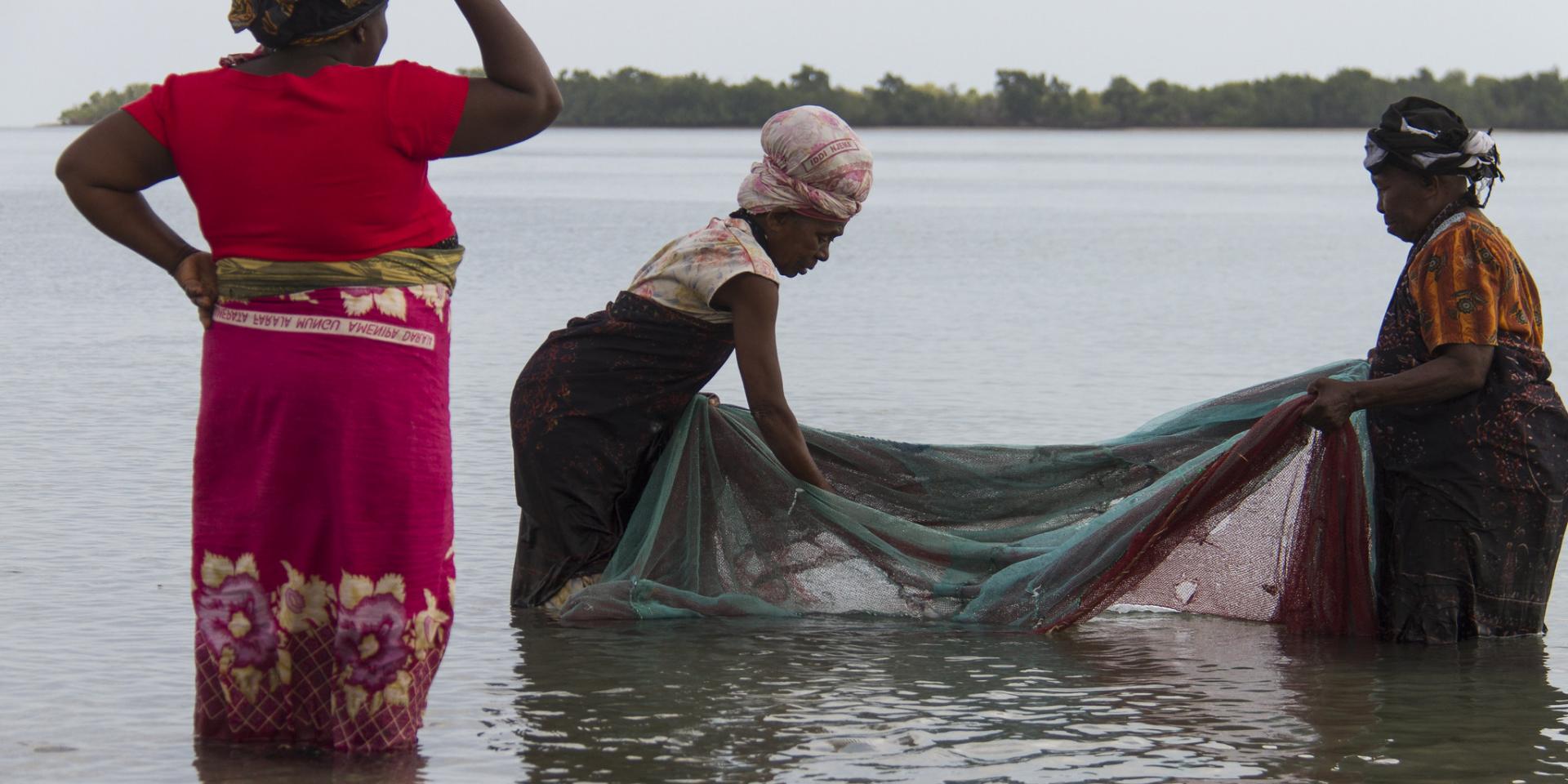 Gender transformative approaches (GTAs) are a WorldFish-pioneered innovation that has been in continuous development since 2012. Known as a set of 'processes,' they are used to tackle the root causes of gender inequalities, going beyond 'business as usual' to understand, challenge and, ultimately, change discriminatory norms and practices to allow women to have the same opportunities as men when achieving livelihood, income and food security in their household and community.
In a webinar hosted by FAO and the CGIAR GENDER Platform in February 2021, the panel made up of policymakers and researchers specializing in gender equality and food security focused on sharing their experiences generating evidence, creating methodological innovations and engaging in the capacity development of GTAs in the fisheries and aquaculture sectors. It was pointed out that to achieve a wider impact on gender equality and women's empowerment in food systems, there must be a deep understanding of the norms and power relations that drive gender disparities between men and women.
"Over the past decade it has become very clear, through research and M&E, that gender mainstreaming has not achieved the lasting impact we sought. That is where gender transformative approaches and initiatives such as GENNOVATE can help to address gender disparities through interventions and policies in a more powerful way," said WorldFish's Research Program Leader for Gender and leader of the GTA working group, Cynthia McDougall in her opening remarks.
GTAs imply that a strong emphasis needs to be placed on using different behavior change communication strategies to trigger critical reflection and dialogue at the individual, household and community levels. An example given by WorldFish's Senior Gender Specialist, Afrina Choudhury, showed positive results when facilitating equal participation of men and women in fishing activities in Bangladesh. Through GTAs, the social stigma associated with catching fish, which was considered a man's job, was resolved.
Applying GTAs requires time commitment, passion and the belief that transformative changes are possible, along with continuous capacity building and learning by all stakeholders. Open-mindedness, strong commitment and partnerships between organizations are key to successful implementation.
FAO's Deputy Director for the Fisheries Division, Auden Lem noted in his closing speech, "the results will deliver greater impacts for the sustainable livelihoods of women and men involved in fisheries and aquaculture."